Kids in California are in crisis, but will new mental health funding and resources reach those who need it most?
Image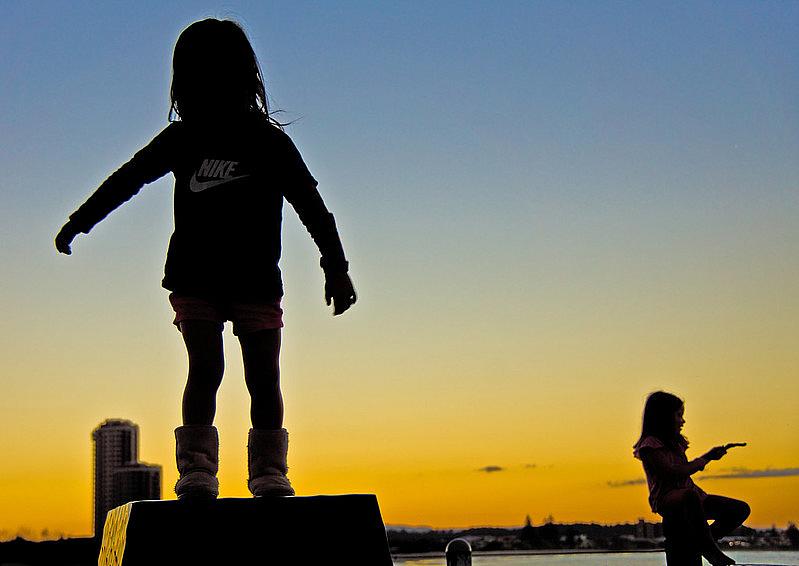 Photo by Petra Bensted via Flickr/Creative Commons
In March of 2021, I produced a one-hour radio segment for Forum at KQED, a daily live news and public affairs call-in show, on how the mental health of children had worsened during the pandemic. I booked three experts who shined a light on the effects of social isolation, remote schooling, financial pressures on families as well as losing loved ones. 
After the show, I remember feeling like there was so much more the show could have covered. The desire to learn more about the struggles kids face stuck with me. Since then, I read several articles about alarming increases in levels of anxiety, depression and suicides among young people. For example, the Centers for Disease Control and Prevention reported that before the pandemic, up to one in five children ages 3 to 17 in the U.S. experienced a mental, emotional, developmental, or behavioral disorder, and between 2007 and 2018, suicide rates among youth ages 10 to 24 in the U.S. increased by 57%. Experts say the pandemic has exacerbated those trends. At the same time, studies also show that white children are nearly twice as likely to have access to mental health care services as children of color. 
This spring, I began reporting out a story on how to make mental health services more accessible to kids. Most of the coverage of this issue focuses on the problem, the disturbing statistics, and the calls to action. Even President Biden addressed kids' mental health during the State of the Union — a first in recent memory according to several of my sources. Still, there's a major disconnect between the worsening crisis affecting kids and the response to it. And the root causes of that disconnect were in place well before the pandemic started. Experts point to two key challenges: the high cost of therapy — often not covered by insurance — and a lack of qualified service providers. 
The demand for mental health services is tremendous, but oftentimes, receiving care is a luxury reserved for those who can afford it. There is also policy failure in deciding that treating patients' minds is not as important or valid as, say, treating a broken bone. Some insurance plans only provide coverage once a patient is in distress or suffers from a specific diagnosis. Several therapists told me they do not accept insurance of any kind because the hassle of dealing with insurance companies is not worth the effort. Many providers only accept private payments ranging from $100 to $200 per weekly session — prohibitively expensive for the average family. On top of that, therapy is the best solution in many cases, but the demand for therapy far outpaces availability of providers, so it's not a realistic option for many people. Moreover, the field is dominated by white providers who may lack the cultural expertise to serve a wide variety of communities. 
In California, care tends to go toward two ends of the spectrum: people who can afford to pay out of pocket and low-income people who qualify for Medicaid, which does cover mental health services. People in the middle-income range are essentially left with few or no options. To gain a better understanding of these challenges, I have conducted more than a dozen interviews with leaders of nonprofits and service providers, therapists, advocates and several parents who shared their family experiences with me. 
Also, the state of California made a $4.4 billion, five-year commitment to funding mental health care resources for kids in 2021, but it's unclear how much oversight there will be to ensuring the money is distributed equitably and producing clear results at the individual level. 
For the 2022 California Fellowship, I'll aim to produce a three-part series examining how to make mental health services more accessible to kids. Each component of the series will take a deep dive examining:
How to remove barriers that keep California youths from receiving mental health services and what it is like when they do receive care.

How to help the thousands of children from communities of color who are experiencing grief related to the pandemic.

How some practitioners are reimagining mental health care for kids and families from these communities. 
I want to see the conversation shift from, "This is a huge and devastating problem," to one of, "These are the tools and resources we need, and this is what it looks like when kids have a strong foundation and support for their mental health needs." I plan to produce deeply reported stories about individuals, programs, and providers who have made a change and can demonstrate a different narrative about mental health that goes far beyond, "Talk to someone." Mental health issues need to be unpacked with nuance and care and I look forward to reporting on them holistically.