L.A. Times' public records ace Kimbriell Kelly shares strategies for successful requests
Image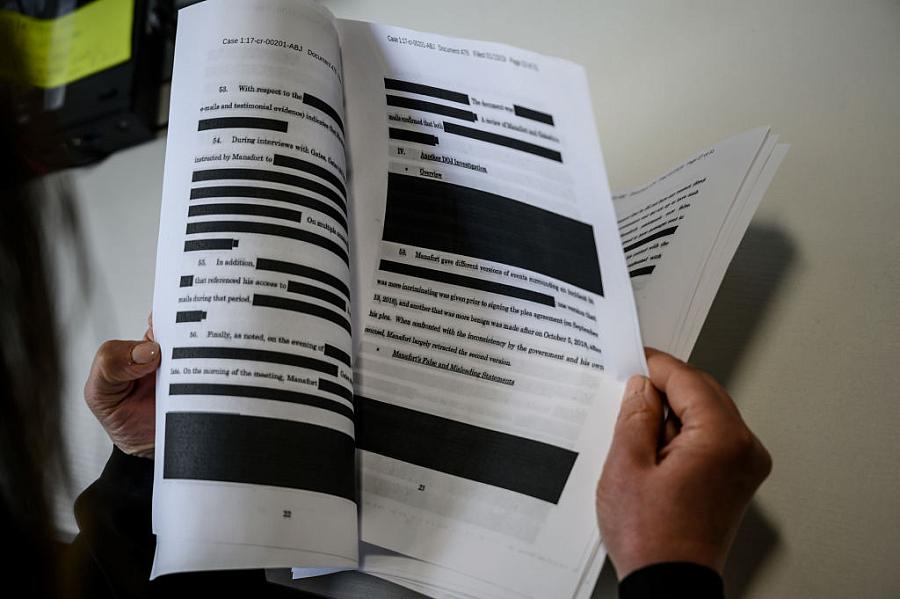 (Photo by Eric Baradat/AFP via Getty Images)
Published on
October 14, 2022
Kimbriell Kelly, Washington bureau chief for the Los Angeles Times, is well known in journalism circles as an Olympic-level practitioner of the public records request. It's a set of skills she's honed over 25 years, first as a Pulitzer-winning reporter and then as an editor, bureau chief and highly regarded instructor. 
"I have learned through the school of hard knocks from public records," Kelly told the 18 journalists attending the Center for Health Journalism's 2022 Data Fellowship this week. "I have had my public records fails, which have led to my FOIA and public records successes."
Kelly, who serves as Washington bureau chief for the Los Angeles Times, distilled some of those hard-won lessons into a series of key tips and takeaways for reporters looking to elevate their records reporting. "If you sharpen this skill, this will enhance your reporting, which will help the public," she said.
One of the throughlines of her talk was the idea that reporters should always strive to get the records they need as easily as possible, as fast as possible and as cheaply as possible. That means focusing and narrowing your record requests, avoiding the legal system whenever possible and skipping requests altogether when feasible.
"One of the tips you should realize is that even though you can file a Freedom of Information Act request, or a local public records request, you should try as much as possible to find that data and see if it's already publicly available," Kelly told reporters.
For instance, a Los Angeles Times investigation in 2019 found widespread contamination of drinking water that traced back to toxic chemicals released by firefighting foam used on military bases. "California has the most of any state, with contamination at 21 bases, including six where the chemicals threaten the water supply in nearby communities, according to a review of hundreds of pages of Defense Department records by the Los Angeles Times," wrote reporters David S. Cloud, Anna M. Phillips and Tony Barboza.
The Department of Defense is not known for the speed with which it responds to records requests. So how did Kelly's team obtain and review those hundreds of pages in the mere 90 days the story took to complete?
"This information had been hiding in plain sight," Kelly said. "The Defense Department had been regularly publishing it online. We were able to cull those reports, put them together and analyze them to produce the results we needed."
That's why it often pays to first ask if there's another way to find the records you need before filing a request. "Remember, you're trying to triage," Kelly said. "You're trying to shorten your time and shorten your costs: How do I get the records, how do I get them quickly, how do I get them with cost efficiency?"
In other cases, the information you need might not be available directly from the source, but rather from another agency or department that intersects with the issues at hand. For instance, when Los Angeles Times reporters Andrea Castillo and Paloma Esquivel were investigating abuses at immigrant detention centers in California (for Esquivel's 2018 Data Fellowship project), they couldn't submit a request directly to the facilities, since they were privately run and not subject to open records laws. But the reporters could request 911 call records from the facilities to public agencies.
"Through those records of incidents, we were able to paint a very vivid picture … of what was happening in these detention facilities," Kelly said. "These crimes against the detainees were not being prosecuted."
But it's not always possible to find the records you need either already online or in the hands of a neighboring agency. In cases where you do need to submit a request, a few strategies from Kelly can boost your success rate.
The first will be familiar from reporting more broadly: "Find the right person." Find the exact source or custodian of the data or records you're seeking and then build a relationship with that person. Keep a log of your contacts with that source. Remembering that their dog was sick when you last spoke a month ago, for instance, will nurture that relationship and greatly increase the chances you ultimately receive the records,
Another one of her lessons was to be as specific as possible when making your request. "The more specificity that you have, the better," Kelly said. "How do you get specificity? You have to do pre-reporting before you actually file your public records request — a lot of pre-reporting." 
That could be learning the exact name or form number for the documents in question, the date they were created or any other identifying information that can narrow down the request to the information your reporting needs to move forward. 
Said Kelly:"You're probably asking, 'Do you have to do that with every document, with everything you're looking for?' Yes, unless you don't want to get your records back, unless you want to be waiting for a long time and getting a bunch of records that you actually don't want."
**