Lessons learned: Rural immigrants, food and health in Minnesota
Image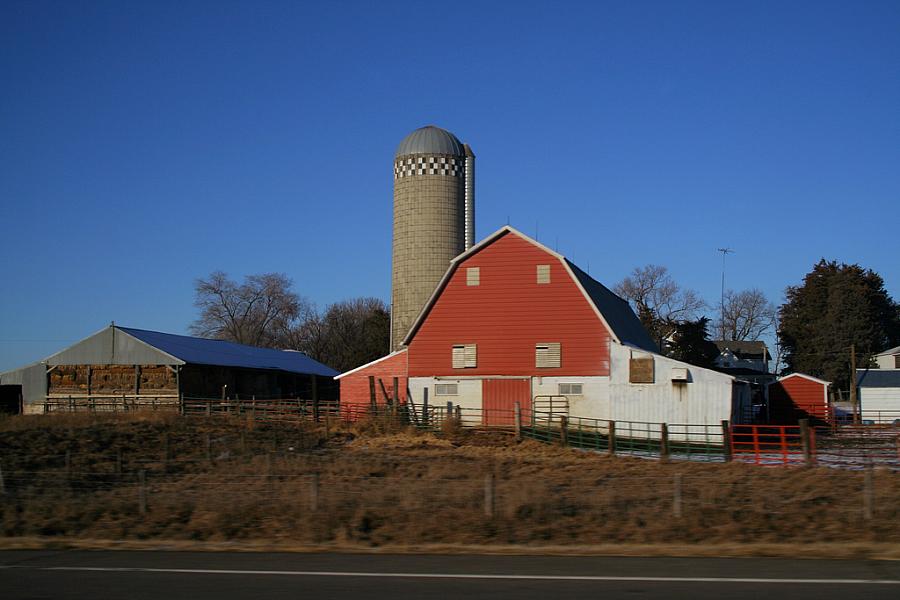 Published on
April 19, 2012
Latinos are the fastest-growing minority group in Minnesota. Tens of thousands of mostly-Mexican immigrants have settled in the state in the last decade, and much of that growth has happened outside of the Twin Cities in smaller communities like Rochester, Worthington and Faribault.
As these communities grow, so do the health disparities between Latinos and non-Latino whites. In Minnesota, Latino adults are up to five times more likely to be uninsured, compared to whites, according to the Minnesota Department of Health's 2009 Populations of Color in Minnesota Health Status Report. And within a generation of immigrating to the U.S., Latinos are almost twice as likely as whites to develop diabetes and other chronic diseases.
These two figures are what drove me to explore the day-to-day health challenges of Latinos living in rural Minnesota. What I found was a patchwork of nuanced stories that took listeners into the homes, kitchens and doctors' offices of Latinos living in some of Minnesota's smallest communities. The statistics point to increasing health problems for Latinos in the region, in part because of a growing gap in income and education between Latinos and non-Latino whites. It became clear to me that I wanted to hear from the people behind those figures and show how Latinos in even the smallest communities face some tremendous health challenges.
I interviewed dozens of people in towns around southeastern Minnesota-from community health workers and department of health liaisons, to Zumba instructors and church organizers. I realized there were some key scenes I would need for my three radio stories, but wasn't sure how they would all fit together in the end.
One of the key scenes for this series was in the basement of a Methodist church of a tiny town in southeast Minnesota. The community health clinic is the only place scores of uninsured Latinos in the region obtain their diabetes testing supplies and other medications for free. I found the subjects for my first story on diabetes at this class. I also met a number of other families who, after weeks of building trust, let me into their homes and eventually led me to another family, who I profiled in the second piece on childhood obesity.
My ability to speak Spanish fluently was indispensible in this phase of the reporting. The language skills I brought to the table helped me communicate with new sources and build trust very quickly, and that helped me refine the stories as I went along.
After this first round of interviews, I started to log dozens of hours of tape and listen for themes, commonalities and nuance that might emerge from the interviews. What became clear in my reporting is that managing the health of low-income minorities is the focus of a number of programs across Minnesota. And the state is also addressing these health concerns with millions of dollars in grants to community health boards and tribal governments.
But there's still room for improvement. One of the biggest challenges for Minnesota's public health officials is finding bilingual health care professionals who can ask nuanced questions to understand how their patients manage their health at home. And many Latinos in rural areas go without regular doctor visits and wait until their health is at a tipping point to seek emergency medical attention.
Throughout my reporting, perhaps the most striking moment was listening to the honesty of a 10-year-old Mexican-American girl as she talked about how she deals with her own obesity. She told me:
"Every time I looked at myself at the mirror, I told to myself, 'why am I doing this to myself?'" she said. "My mom told me one day that it's probably because I miss my dad and that some people when they are stressed, they just want to eat and eat and eat and something to make them feel better. But pretty much, eating is just making me [worse.]"
The stories hit home for a lot of listeners and readers. They shed light on a critical public health issue for an admittedly small, but growing, segment of the population that until now, had largely been ignored by Minnesota's mainstream media outlets. It's a life many Minnesotans don't believe exists here. The pieces got a wide range of reaction-almost all commending the depth of the storytelling.
Here are some emails I received in the weeks after the stories aired:
"I enjoyed your latest piece on Latinos. I have worked in So. MN for the last 15 years and yes, it is a struggle thanks for listening, and also thank you for your wonderful work!"
- Ellen De la Torre, Eliminating Health Disparities Initiative, Minnesota Department of Health

"Good story "
- office of the Mexican Consul in St. Paul

"This was an exceptionally good piece which provided a helpful context and broader lens to the issues, using family profiles as a starting point."
- head of the MN Community Health Workers Alliance

" well done on your piece yesterday about Latino families and childhood obesity. I was really moved by it – had to keep the tears back while I was driving. A report that could have been all about data and statistics was turned it into an emotional personal story that was both informative and heartbreaking. Thanks."
- Jessie Sorensen, Vice President of Public Relations, Aging Services of Minnesota
The stories got picked up by numerous regional papers across Minnesota, including the Rochester Post-Bulletin, Owatonna People's Press, La Prensa (Spanish weekly), Faribault Daily News, Northfield News, Winona Daily News and the St. Cloud Times.
I was able to work on this reporting through the course of six months, while tackling other daily stories around the southeastern Minnesota region. I believe the NHJF experience helped me truly understand some of the nuance involved in covering the complex issue of health among immigrant communities.