Licensed for Life: Doctors Can Practice Without Restrictions at Any Age
Image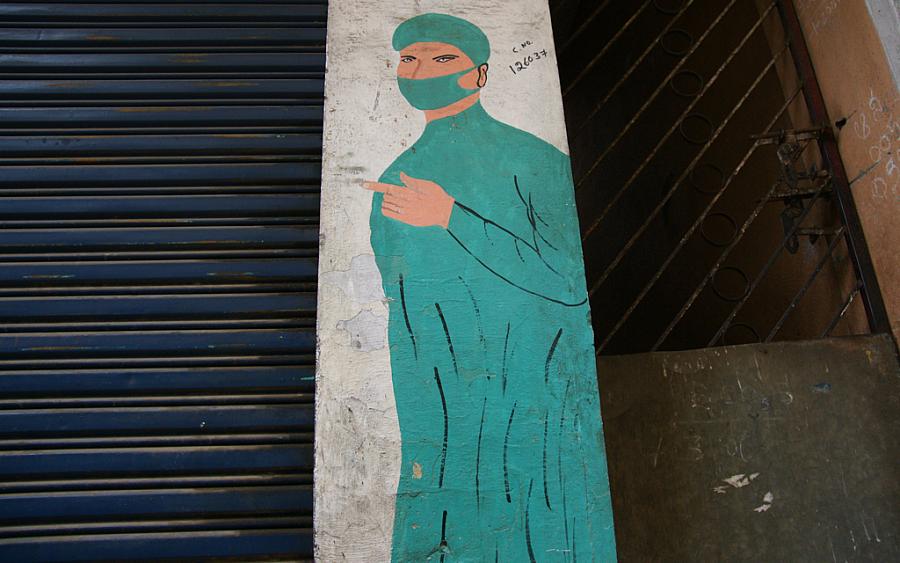 Published on
January 2, 2011
Dr. Bernard G. Sarnat went to his grave with a valid California medical license.
At age 99, the veteran plastic surgeon was still considered by regulators to be a safe bet in the operating room in October 2011 when he died.
Sarnat was indeed an incredible physician with a storied life. According to his 2008 biography, he authored more than 220 scientific journal articles, books and chapters in books and received more than 25 local, national and international awards for his work.
"As a surgeon-scientist grounded in medicine, dentistry, general surgery and plastic surgery, Bernie has been an outstanding faculty teacher in medical schools and dental schools," wrote Dr. Joseph E. Murray, a Nobel laureate, in promotional materials for Sarnat's biography. "During his career, Dr Sarnat has been recognized as a caring, skillful and compassionate plastic surgeon."
But, Antidote has asked before: when is a doctor too old to practice? Sarnat may have been as sharp as a scalpel when he passed away, but should we really assume that anyone at age 99 is still able to practice as safely as he or she did at half that age?
Sarnat was first licensed in 1937. He retired from full-time practice in 1991 but kept a valid license for two more decades. Even though he was an early pioneer of certain plastic surgery techniques, how could he possibly keep up with all the recent advances in medical science unless he was fully engaged in the practice of medicine?
As far as I can tell, the Medical Board of California only has one test that it uses to assess whether a physician is too old to practice. It's called MicroCog, and it tests things such as information processing, reaction time, accuracy, spatial processing and other mental functions crucial to safe and effective medical treatment.
The board only uses the test if a physician has been ordered to undergo a clinical assessment, meaning that the physician would have had to have broken state medical laws in some way.
I was surprised to find out that the state could not say with any certainty how many physicians have taken the test. I thought that for sure the state had some way to track physicians who were losing their mental edge. So I decided to see for myself how many doctors are old enough to warrant a fresh test of their skills.
I asked the board for its database of licensees. It gave me a copy, which I imported into Microsoft Access. There is no birth date field in the database, so I sorted the physicians by the date they were first licensed. Assuming that even a super genius physician likely would not obtain a license before the age of 20, I looked just at those doctors who were licensed prior to 1960, meaning they would be at least 70 now and more likely closer to 80. I'll tell you more about them in the weeks to come.
Sarnat was a natural for my lead example because I know that there will be those who argue that no physician should have his or her license restricted simply because they are old. They will point to doctors like Sarnat. So let's be clear. Older physicians should not lose their licenses just because they hit a certain birthday. But should they have their skills regularly tested after a certain age?
As I mine the medical board database, I would love your thoughts. What questions would you ask of the data? What sorts of numbers would you like to see?
Share your thoughts in the comments below, send me a note at askantidote@gmail.com or ping me on Twitter @wheisel.
Related Posts:
Antidote: When is a Doctor Too Old to Practice?
Reporting on Aging: Health Reform, Ethnicity and Income In The Mix
Photo credit: Romana Klee via Flickr