The Markingson Files: Why health writers should track the money behind medical studies
Image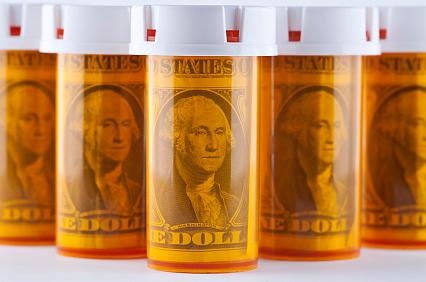 Published on
May 27, 2011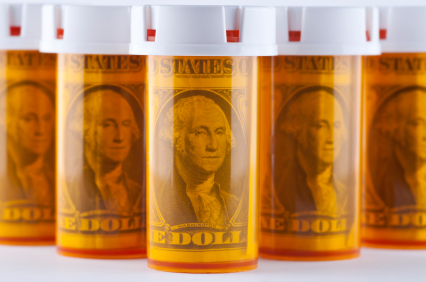 One of the biggest oversights a health writer can make is to cover a scientific study and not talk about its funders.
Funding with strings attached can affect a study's outcomes. In 2003, a study in the British Medical Journal found that "Studies sponsored by pharmaceutical companies were more likely to have outcomes favouring the sponsor than were studies with other sponsors."
This can be as a result of researchers working hard to please their funders and keep the money spigot open. It also can be because of pressure from the drug companies – even subtle pressure – to generate positive results.
In October 2009, AstraZeneca agreed to pay $520 million to settle federal investigations and whistle-blower lawsuits over the company's marketing practices for the antipsychotic drug Seroquel, including allegations that the company had manipulated research data for marketing purposes. As the New York Times wrote at the time, "Seroquel was the top-selling antipsychotic drug in America. It had $17 billion in sales in the United States since 2004, according to IMS Health, a research firm."
An after-market clinical trial for Seroquel, called the CAFE study, was conducted at the University of Minnesota to prove that Seroquel was better than its competitors, and one of the trial participants, Dan Markingson, killed himself during the trial.
Carl Elliott, a bioethicist at the University of Minnesota, documented some of this alleged manipulation by using records he found in lawsuits against the company.
The pressure to make Seroquel look superior began as early as 20 years ago, when the drug was still in its early stages.
In the late 1990s, a multi-center clinical trial, known as Study 15, failed to show that Seroquel was better than Haldol, or haloperidol, an older antipsychotic that has been on the market since the 1960s. By some measures, Seroquel performed worse than Haldol. Making matters worse, the study showed that Seroquel boosted the risk of weight gain and diabetes. Internal correspondence repeatedly referred to Study 15 as a "failed study," and company officials discussed ways to spin it or bury it.
In the Seroquel Strategic Plan 1997-2001, the company wrote on Page 17, "With the failure of Study 15, the Strategy Team reevaluated the Phase IIIB program and determined that the level of risk had to be reduced, as failure of another large scale trial, eg treatment resistance, would result in significant damage to the brand's market perception if there weren't other trials successfully completed in parallel."
Referring to Study 15, Richard Lawrence, a senior Astra Zeneca official, wrote in a February 1997 memo, "I am not 100% comfortable with this data being made publicly available at this time .however I understand that we have little choice .Lisa has done a great 'smoke-and-mirrors' job!"
Lisa Arvanitis, another AstraZeneca official, was CC'd on the memo, as was AstraZeneca's Don Stribling. Lawrence also wrote, "Adopting the approach Don has outlined should minimize (and dare I venture to suggest) could put a positive spin (in terms of safety) on this cursed study."
In November 1997, an AstraZeneca physician wrote an email to a researcher explaining why the company could not fund his study. "R and D is no longer responsible for Seroquel research," he wrote. "That's the responsibility of sales and marketing."  He also noted that funding would be more likely if the study could show a "competitive advantage for Seroquel."
In a May 1999 email, John Tumas, an AstraZeneca publications manager, wrote that he was worried that the company was "cherry-picking data." 
"We've buried trials 15, 31 and 56, and now we're considering CoStar," he wrote. "How are we going to face the outside world when they criticize us for suppressing data?"
Apparently looking for new ways to highlight the benefits of Seroquel, the company's Commercial Support Team performed a meta-analysis of a number of other studies. This meta-analysis did not raise Seroquel's status over Haldol. Instead, the team's technical document from March 2000 concluded, "In terms of generating positive claims for Seroquel these analyses seem to be somewhat disappointing."
This analysis came at a very bad time for AstraZeneca. Dr. Charles Schulz at the University of Minnesota was working with the company on preparing a presentation on Seroquel data for the American Psychiatric Association (APA) annual conference in Chicago less than two months later.
In an email from March 2000, Tumas wrote:
The data don't look good. I don't know how we can get a paper out of this. My guess is that we all (including Schulz) saw the good stuff, ie the meta analyses of responder rates that showed we were superior to placebo and haloperidol, and then thought that further analyses would be supportive and a paper was in order. What seems to be the case is that we were highlighting only the good stuff and that our own analysis support the 'view out there' that we are less effective than haloperidol and our competitors. Once you get a chance to digest this, let's get together (or teleconference) and discuss where to go from here. We need to do this quickly, because Schulz needs to get a draft ready for APA and he needs any additional analyses we can give him well before then.
Schulz must have received the data he needed, because he presented a summary of the AstraZeneca data as a poster at the May conference, claiming that Seroquel was "significantly superior" to Haldol.
Documents filed as part of the lawsuits against AstraZeneca suggest that AstraZeneca was hoping to market Seroquel, possibly, off-label, to "first-episode" subjects such as those that the CAFE study enrolled. This group would have included Dan Markingson.
The Seroquel Strategy Summary from 2000 said that the company should establish "Seroquel as atypical of choice in first-episode patients – this has a halo effect as these patients are particularly sensitive to EPS and weight gain." It also listed as an objective broadening "Seroquel use on and off-label. Utilise whole selling team, educational programs to share off-label data."
In 2007, the American Journal of Psychiatry published the results of the CAFE study, which were positive for Seroquel.
The authors claimed that the CAFE study showed Seroquel to be of "comparable effectiveness" for first-episode patients in comparison to Zyprexa and Risperdal.
Among the 18 "serious adverse events" recorded for the 400 subjects in the study were five suicide attempts, including two completed suicides, both by patients taking Seroquel. One of them was Markingson, although the paper did not name him.
According to the study authors, the suicides occurred "despite the close attention provided in clinical research aftercare programs."