Measles on the Rise Worldwide (and in California, too)
Image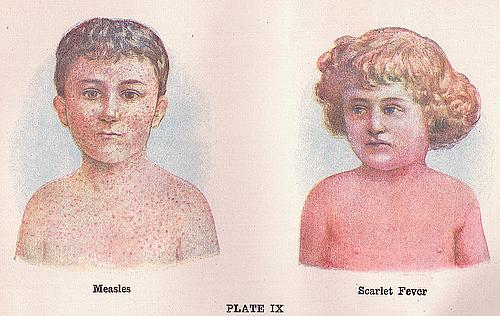 Published on
May 16, 2011
Children's Health: Measles cases are surging in Europe and around the world, including in California where unvaccinated Californians have been infected after international travel and infected foreigners are infecting Californians after arriving in the state, Christian Nordqvist reports for Medical News Today.
Mental Health: Amid worsening violence at California's state mental hospitals, lawmakers are drafting plans to improve security and safety, Lee Romney reports for the Los Angeles Times.
Health Reform: Nursing homes want to be exempted from paying penalties under health reform for not offering health coverage to employees, saying they can't afford it, Robert Pear reports for the New York Times.
Food Safety: Insert joke here: Two Mass. mayors are trying to ban "Lazy Cakes,"a new brownie that contains the sleep aid melatonin and is packaged in a way that might appeal to children, Jessica Fargen reports for the Boston Herald.
Want more from Reporting on Health? Join us, sign up for our newsletter, like us on Facebook or follow us on Twitter.
Photo credit: Sue Clark via Flickr