Medication-assisted treatment is the gold standard for pregnant people with opioid use disorder. Can they get it?
Image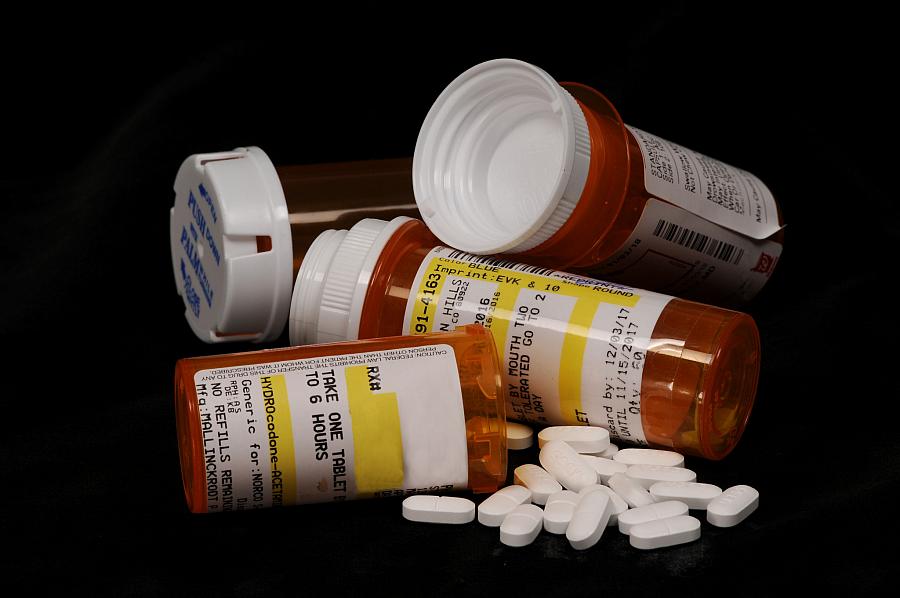 (Photo by K-State Research and Extension via Flickr/Creative Commons)
Published on
October 17, 2022
Two years into the coronavirus pandemic, the U.S. is continuing to grapple with the health effects of another epidemic that has plagued the country for decades — the opioid crisis. 
But for a number of already-vulnerable Americans grappling with addiction, getting access to life-saving treatment has proven difficult.
More than 107,000 people died of overdoses in the U.S. in 2021, setting a grim record. The Biden administration recently announced $1.6 billion in funding for increased access to opioid treatments. The administration has also allocated funds to another uniquely vulnerable population suffering from the impacts of the opioid epidemic — pregnant patients.
Opioid use disorder among pregnant people has climbed significantly in the last decade. Maternal opioid diagnoses in the U.S. rose 131% between 2010 and 2017, recent estimates show.  
The gold standard therapy for opioid use during pregnancy is medication-assisted treatment (MAT), which employs the use of medicines such as buprenorphine or methadone to curb withdrawal symptoms.
Pregnant patients who take methadone or buprenorphine have a higher chance of carrying their pregnancies to term, as mothers are more likely to adhere to prenatal care and have lower risks of birth complications. Yet, while the safety and benefits of MAT for pregnant patients is well documented and recommended as a standard of care, many of these patients still face barriers to getting treatment. 
For one, there are a lack of providers trained to treat addiction in general, especially during pregnancy. In 2019, just 3,000 clinicians in the U.S. were certified in addiction medicine or licensed to practice addiction psychiatry — meanwhile, more than 21 million Americans have substance use disorders. The number of OB-GYNs trained to treat addiction is even lower.
Additionally, many substance use disorder treatment clinics don't take pregnant women, and some say that many providers lack experience treating the unique physiology of the pregnant patient. Pregnant patients are less likely to receive treatment with buprenorphine than non-pregnant patients, research has shown.
Laws criminalizing addiction and child neglect charges against mothers with substance use disorders have resulted in a stigma associated with opioid use in pregnancy. Many of those laws disproportionately affect Black families, leading to vast racial disparities in the carceral and foster care systems. Fear of prosecution, or of being separated from their babies, pushes many patients to delay seeking treatment, putting them at risk to experience worse health outcomes. 
My reporting for the Center for Health Journalism's 2022 Data Fellowship will explore treatment options for people with opioid use disorder during pregnancy in New York, a state that claims to be a longtime "national leader in addressing the opioid crisis." The medical community has endorsed the idea that medication-assisted treatment should be accessible for pregnant patients, but barriers specific to rural areas and communities that have historically lacked access to health care may put this treatment out of reach for those who suffer with an opioid-related diagnosis. 
New York has employed several programs aimed to evaluate the opioid crisis among people and their families. The New York chapter of the American College of Obstetricians and Gynecologists and the NYS Perinatal Quality Collaborative have launched the NYS OUD in Pregnancy & NAS Project, an initiative for New York perinatal centers that tracks data, maps community resources, and educates patients about their options. 
Even with these programs, pregnant patients have reported gaps in the system. A key goal of my reporting is to use data to identify those gaps. 
As a health reporter, I often hear stories from my sources about the countless injustices in medicine and public health — not only during the last two years as we've struggled with the COVID pandemic, but stretching back years before it. It's less often, though, that I'm able to use data to look at the big picture, and locate the discrepancies in how government agencies and health systems claim to care for vulnerable communities, versus how they actually live up to the task.