Mental Health and the Chicago Mayoral Race
Image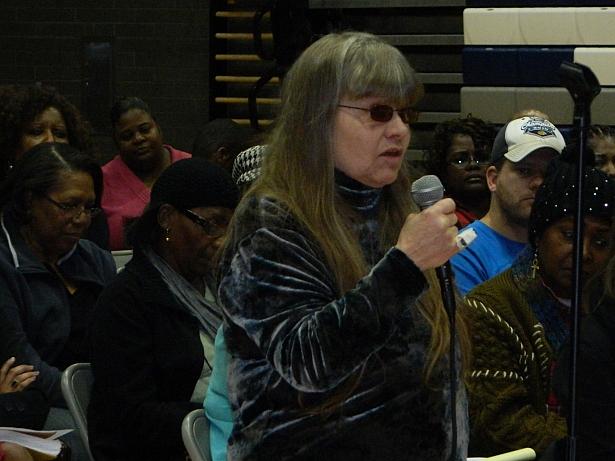 Published on
October 30, 2013
Mental health care is playing a starring role in a movement to unseat Chicago Mayor Rahm Emanuel in the February 2015 election, as evidenced at a budget hearing before City Council members critical of the mayor October 30.
In 2012 the city closed six of its 12 public mental health clinics, as part of deep budget cuts in Emanuel's inaugural year that also saw public workers laid off and services cut. Now members of the City Council's Progressive Caucus are demanding an additional $2.2 million to reopen the clinics be added to the budget the Council will vote on November 13.
"It has become clear that the available services have not met the promised standards since the closing of these clinics," said City Councilman Scott Waguespack, who has mentioned challenging the mayor in the 2015 election. "Supporting those most in need in our city is not only the right thing to do, it is a public safety issues for all of our communities."
At the budget hearing at the United Electrical Workers union hall, members of the grassroots Mental Health Movement testified one after another about the impact the of the clinic closures.
"I'm one of those consumers who went to a clinic that was closed," said Diane Adams. "I lost my son in 1996. In 1998 I tried to commit suicide." She spent five months in a coma, and then relied on the city's public mental health clinics to get back on her feet. She excoriated the City Council members for voting for the past two budgets which saw the clinics closed. She insinuated they feared retaliation from the mayor – who had reportedly talked about cutting the size of City Council in half – and she begged them to continue pressing the mayor this time around.
"We said if the clinics closed there was going to be dying, killing, incarceration, patients not taking their medication, and that's all happened," she said. "Please don't reneg again. Please help us get our clinics back."
She also noted that more African American therapists are needed, especially men. AFSCME Council 31, the labor union representing clinic staff, has said that black therapists were disproportionately laid off along with the clinic closures, a fact city officials attributed to seniority issues.
City officials have said clinic patients were moved to the remaining six public mental health clinics or private providers, with a transitional plan including stipends for transportation and individual follow-up. But Chicagoans testifying at the budget hearing said hundreds have fallen through the cracks in this process. Last year AFSCME Council 31 did an analysis (pdf) in conjunction with the Mental Health Movement showing that between 500 and 2,000 patients had disappeared from the city's mental health care system between 2011 and 2012.
Lulu White retired from the city's public health department last fall after 46 years. Since retiring she has done her own investigation of the city's plan to shift patients from public to private health clinics. She said she doesn't believe the private clinics, which get federal funds, are picking up the slack from the closed public clinics.
White said the city's health commissioner "has not told the truth" about the private clinics. "They are not seeing the patients they say they are seeing," she said.
Mental Health Movement organizer Matt Ginsberg-Jaeckle said the city is "sabotaging" the six public health clinics that remain open, by under-funding them and declining to take patients who do have insurance coverage. "This is part of a long-standing agenda to privatize public services," he said.
Citizens at the hearing also decried the city's recent closing of almost 50 public schools and massive budget cuts for remaining schools this year. They noted that economic issues like resource-starved schools and the lack of affordable housing also have severe health impacts, including contributing to Chicago's notorious street violence and damaging individuals' mental health.
"When you're not eating right and not able to get proper housing you are going to have mental health problems," said Sharon Payne. "If you don't think so, lose yours and see!"
Mayor Emanuel's proposed budget, which aims to address a $338.7 million gap, includes a cut to existing 55-percent health care subsidies for retired city workers. About 21,100 retired employees and 9,100 spouses will see their subsidies phased out and then canceled by 2017. It will save the city $18 million next year. City officials have indicated the cuts will be workable since retirees can apply for health coverage under Medicare or the Affordable Care Act. But a number of retired city workers testifying at the budget hearing said they are terrified of losing their subsidies.
"I was promised as a city worker that I would be taken care of," said Charlotte Patton, saying she already is on such a tight budget that she worries about paying for necessary medical tests and "I can't afford teeth." "Can someone please tell the mayor to keep that commitment he made to us?"
"This is not a matter of resources, this is a matter of priorities," said one retired AFSCME member.
David Temkin, a social worker in the public schools, said he's had 12 students hospitalized for behavioral and psychological reasons just in the last two weeks.
"Mayor Rahm Emanuel should be ashamed," Temkin said. "The mental health crisis in this city is at epic proportions...the students are so stressed out…the crisis starts with the children." His young daughter meanwhile told the crowd that her gym teacher was laid off because of the school budget cuts.
"This unstable environment is damaging for the teachers working long hours at poverty wages and for the parents struggling to find care for their children," said preschool teacher Kim Cotton.
Critics have also decried serious under-staffing in the city's 911 call center, a situation that critics say is both dangerous and fiscally unwise -- since employees end up putting in much expensive overtime.
"It's just a matter of when something will go terribly wrong at the 9-11 center," said a leader of the union representing dispatchers."
The budget hearing was organized by a coalition of labor, community and faith-based groups called the Grassroots Collaborative. Such "alternative" budget hearings were also held last year, since Emanuel canceled a long-standing tradition of holding official city budget hearings in the evenings before City Council votes on the budget.
Chuy Campuzano, an activist with the Mental Health Movement, noted that the city cuts to health care over the past few years have had something of a silver lining for him.
"One of my solutions for dealing with severe depression is activism," he told the City Council members and the standing-room-only crowd. "This mayor has inspired me to continue organizing against him until he's out of office."