Messy Start to Health Reform as a San Francisco Health Care Partnership Collapses
Image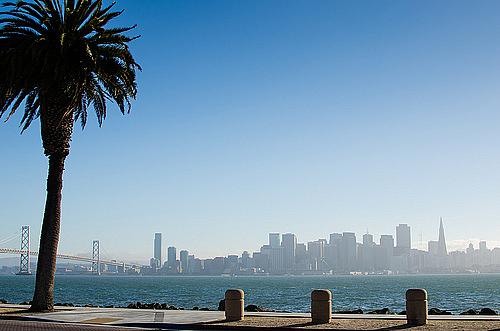 Published on
February 4, 2014
A couple weeks before Christmas last December, a memo circulated through San Francisco's Department of Public Health (DPH) notifying staff that a deal between the department and the Chinese Community Health Plan (CCHP), one of 11 insurers in the state exchange, had fallen apart.
The partnership would have allowed CCHP's Covered California enrollees to be seen by primary care providers at the city's public hospital, San Francisco General, as well as DPH clinics throughout the city.
By contracting with San Francisco's health department, CCHP had planned on giving its members the option of choosing a DPH clinic as their home base for primary care. Enrollees would have more local primary care options and DPH would gain access to Covered California enrollees, which it would otherwise lack since the department hasn't contracted with any other members of the state exchange.
That access to Covered California patients could have provided additional revenue for the city's safety-net system during a year in which San Francisco's public health system must return an estimated $16.9 million to the state as part of a realignment of funding. With patients who were formerly reliant on safety-net providers now getting insurance through the Affordable Care Act's Medicaid expansion, Covered California enrollees would have buffered DPH against the loss of newly eligible Medicaid patients, who now have the choice of seeking care outside the safety net system.
But even after some enrollees had already selected the city's health department as their medical home during Covered California's open enrollment season last fall, the deal collapsed.
"By the time December came around we just could not conclude our contracting by that point," said Larry Loo, CCHP's director of business development and operations, in an interview. "We just flat out ran out of time."
Dating back to 1925, the Chinese Hospital in San Francisco's Chinatown formed an HMO known as the Chinese Community Health Plan in 1982 to serve the local Chinese community. It now counts more than 8,000 members and is trying to expand beyond its largely Chinese base as one of 11 insurers on California's statewide exchange. According to the latest numbers, CCHP has enrolled 4,523 individuals through Covered California, or about 1% of the exchange's total enrollment.
"The whole process of putting together provider networks has been a bit of a last-minute scramble," said Janet Coffman, a professor at the Philip R. Lee Institute for Health Policy Studies at the University of California, San Francisco.
There were other difficulties as well. "It's a very different animal," Loo said, referring to the health department. "How do you set up billing? Those are the things that take a lot of time to figure out. They are a big organization – we're not as big."
Colleen Chawla, deputy director of health at San Francisco's Department of Public Health, offered a different take. "We don't think the negotiations fell through, as we think they have to be put on hiatus and continued at a later time," she said in an interview. "It's still an option we're pursuing for 2015. It's just not one we'll have for 2014."
Loo didn't speculate on whether CCHP would revisit a deal. "We put a lot of work into it," he said. "It just is what it is."
Chawla suggested time wasn't the only challenge. "There are other issues that are external to the partnership," she said, declining to elaborate.
Nonetheless, Chawla said, "The door hasn't been closed on those discussions."
S.F. Safety Net Puts Emphasis on Medicaid Patients
San Francisco health officials say the focus now is firmly on retaining and attracting new Medicaid (known as Medi-Cal in California) patients. It's a challenge that gives fresh urgency to ongoing efforts to improve customer service, lower appointment wait times, pare waste and boost efficiency.
"It's very exciting but it's a very big job and you have to do it one clinic at a time," said Rachael Kagan, spokeswoman for San Francisco General Hospital, the city's safety-net hospital and only trauma center.
Under the state's Medi-Cal expansion, California will add an estimated 680,000 new enrollees in 2014 alone, according to the California HealthCare Foundation.
Medi-Cal patients represent a key source of revenue for safety net hospitals and clinics. At San Francisco General, which cares for 100,000 patients a year, about 70% of patients are either uninsured or on Medi-Cal, with much of the remainder on Medicare.
"Our goal at this point is really to retain our Medi-Cal patients – either ones who are currently Medi-Cal members or ones who will transition into the Medi-Cal program," Kagan said.
Reaching that goal means making some changes to a system unaccustomed to competing for patients.
"We're doing a lot to increase our customer service, to reduce our wait times, to enhance patient experience overall," said Chawla, the deputy health director. "There's only so much we can do to make our places prettier. Some of our buildings are old. We know we have to focus on customer satisfaction."
At S.F. General, the hospital has spent the past couple years preparing for reform by emphasizing primary care, improving language access, and moving toward patient-centered medical homes, according to Kagan.
Despite the advanced planning, challenges remain. "I think for a patient who may not know us yet, we have some weaknesses in terms of long waits, even though we've reduced those dramatically – they're a problem we're still working on," Kagan said.
San Francisco is one of 14 counties in the state that use a "two-plan model" for Medi-Cal whereby enrollees can choose between the city-created San Francisco Health Plan or Anthem Blue Cross for their coverage. With the former, patients can use the city's public hospital and clinics for primary care. According to December's Medi-Cal numbers, 68,430 were enrolled in the San Francisco Health Plan, compared to 14,882 in Anthem Blue Cross.
"In the Medi-Cal expansion population, a lot of folks will still be able to go to San Francisco General or another safety-net provider, if that's their choice," said Coffman.
San Francisco's Low Income Health Program, also known as SF Path, was ramped up in 2012 in order to begin caring for patients who would become eligible for Medi-Cal on Jan. 1, 2014. The program automatically transitioned about 12,000 patients into Medi-Cal at the start of the year. Those former SF Path enrollees were seen at DPH medical homes and have the option of staying in the same system now that they have Medi-Cal.
Even before that, Healthy San Francisco (HSF), a city-run program launched in 2007 that offers health services to uninsured residents, gave the municipality a head start among many people who would otherwise be without health care. Nearly half of the plan's participants receive care through DPH "medical homes," a home base where a primary care provider coordinates a patient's care.
A DPH office memo dated Dec. 11 gives a sense of how many patients, previously receiving care at San Francisco General and community clinics, will enroll in Covered California and take their health needs and dollars elsewhere. The memo estimates the health department will lose about 4,000 patients to Covered California plans. Patients eligible for the exchange must exit the HSF program and won't be able to access care through the DPH system anymore.
Coffman also points out that many newly insured Medi-Cal patients may already have "a level of comfort" with a particular safety net clinic or doctor and will stay on out of loyalty or affection. In addition, California's near-bottom Medi-Cal reimbursement rates means many doctors don't accept Medi-Cal patients, a problem compounded by ongoing shortages of primary care physicians. "There aren't a lot of choices outside the safety net system on the outpatient care side," Coffman said.
All these factors could help the city system hold on to its Medi-Cal patients. But as those on the frontlines repeatedly point out, it's still too soon to say how county safety-net systems will fare when it comes to keeping the newly enlarged ranks of Medi-Cal patients in the fold. Will such patients stay?
"We don't know that yet," Kagan said. "We certainly hope they'll stay."
Another uncertainty remains: With San Francisco unable to secure a deal with an exchange plan, will the loss of those subsidized Covered California patients from the city's primary care system exact a financial toll?
Chawla doesn't believe the loss of Covered California patients from primary care clinics is a threat to the safety net's solvency. "Just because patients are higher-income doesn't necessarily translate into higher rates of pay for providers," she said. "All of it depends on the contract you have with the health plan."
But Coffman said it's still too soon to say what kind of impact the loss of Covered California patients will have on the safety net system.
"Are their worst fears about an exodus of the Covered California population coming true or not? Right now, today, we don't know."
Image by Franco Folini via Flickr