Mistakes made, lessons learned in reporting on mental health
Image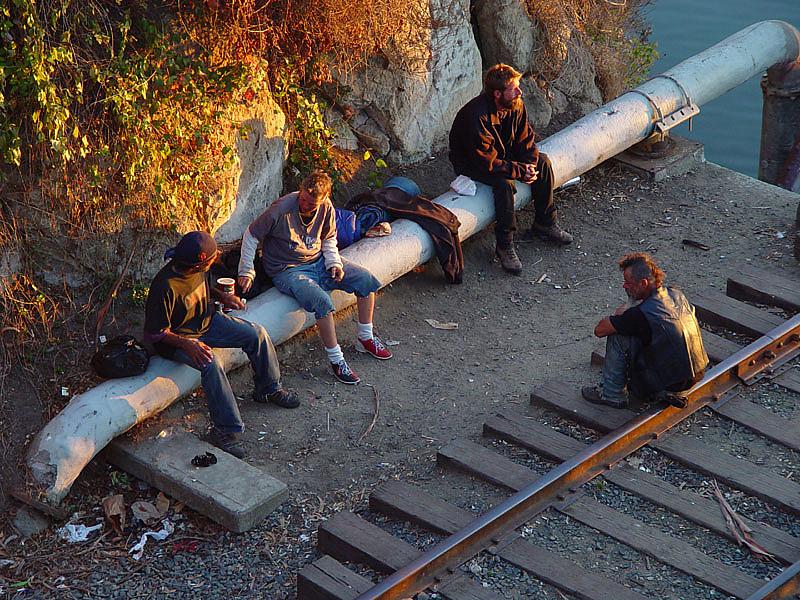 Published on
November 13, 2014
I knew reporting on mental health care would be very difficult. But I still underestimated it. I approached the subject hoping to find the root causes of Visalia, Calif.'s sizeable homeless community. I theorized it had much to do with mental illness. That notion was confirmed early on, but the answers were far from simple.
My first mistake
My first mistake was contacting my county mental health department before the local National Alliance on Mental Illness affiliate. Armed with lofty ideas about outing the department for their lack of services, I was woefully underprepared for my first interview. The director of the department tried to tell me right off the bat that there wasn't a strong connection between homelessness and mental illness in this county. Without statistics, I couldn't argue the point.
Frustrated that I'd basically wasted an interview that took several weeks to secure, I sought out NAMI's local representatives. It's a small chapter in Tulare County, operated by a husband and wife who have a son with a severe mental disorder.
When I called their office, I was given a brief lecture about how little the public (and the media) knew about mental illness. The conversation ended before I had a chance to say much of anything. I can't say for sure why I received such a chilly reception – perhaps they'd been bruised by other members of the press.
Looking back, I should have called back and immediately requested a face-to-face meeting. That would've shown that I was determined and wasn't going away. I could've shown a bit more compassion and sold my project better in person.
But I didn't. I wrote my first story, which identified a lack of housing for mental health patients. I tried to juxtapose the stark numbers with a generally positive story of a young woman in a county program that used housing to provide a safe environment for people to recover while adjusting to medications.
The story read well but my senior fellow, my mentor for this project, later said that it lacked authority. He was right.
Childhood abuse presages problems
I spoke with a dozens of people prior to writing my first piece and most everyone made references to children. Children who suffer from physical, emotional or mental abuse often grow up to abuse others themselves and may struggle with a variety of mental disorders and often homelessness.
Is mental illness genetic or developed? My answer was both. The kids I spoke with in the group homes largely came from fractured homes – absentee parents, divorced parents, jailed parents, and jailed siblings – where mental illness often already existed. One in five are genetically predisposed to mental illness, but many will never exhibit symptoms. The environment one is raised in will either mask these issues or exacerbate them.
Some might say the story that resulted strayed too far from my original topic of homelessness and I might agree. But I was convinced by my sources that a community's solution must begin with children. Better-prepared children typically become higher-functioning adults.
Rapprochement with NAMI
At this point in my project, I hit a standstill. I grew frustrated with our county mental health department. I had requested interviews with several experts but was repeatedly given spokespeople or executive management – no one that actually dealt with the public. I encountered similar gridlock with some of the nonprofit agencies providing services on a county contract.
I went back to the local NAMI chapter and re-introduced myself and had a much better experience. I learned that I had offended some in their circle by referring to people with mental disorders as mental health "patients." Their organization preferred the term "clients."
My editors weren't thrilled with the term clients, as we all thought that it might create some confusion for the readers. Nevertheless, at least NAMI and I were back on the same page. I would caution reporters in the future to have this type of discussion early on with NAMI or any other relevant medical or cultural organization. Their recommendations may not jive with AP style, but at least you can start a conversation with editors early.
After this second conversation I was invited to attend a NAMI meeting, with the condition that I leave halfway through, when the gathering shifted from a lecture setting to a time of sharing and counseling. A few minutes to work the room was all I needed.
I met a woman – a rather prominent person in town – who was willing to talk off the record about her son's schizoaffective disorder and her own personal journey to understand the disease.
We had to use some really bad stock art and we reluctantly granted anonymity, but even so, the story turned out really well. It was emotional, edgy and gave a lot of insight into what a family goes through when they are met with such a diagnosis. It dealt with the negative stigma associated with mental illness, and the bureaucratic, difficult-to-navigate way in which mental health care is often delivered.
Finding a bright spot in the courts
Everyone I spoke with praised our county's mental health court, which they said helped get a lot of people – many of them homeless – back on track. With mental illness running rampant among jail inmates (and the cost of their treatment rising), many told me that getting people with mental disorders out of jail and into a health care setting where they could make real progress is essential.
I pulled information about the cost of mental health treatment in the jails and recidivism rates, and then compared those figures to outpatient mental health care costs in a regular county or nonprofit setting and the recidivism rates of those who completed the mental health court process. I found there was a financial incentive to keep people with mental health conditions out of jail as well.
A mixture of personal stories and hard numbers in the story appealed to readers' hearts and heads. My senior fellow commented that the piece came off sounding a lot more authoritative than my previous stories. I was also happy to discover that my readership increased with every piece. The feedback – from people with disorders, to family members and health professionals – also increased and became more positive with each story, something I counted as a victory.
Read Kyle Harvey's fellowship project here.
Photo by Franco Folini via Flickr.