Navigating the coverage gap
Image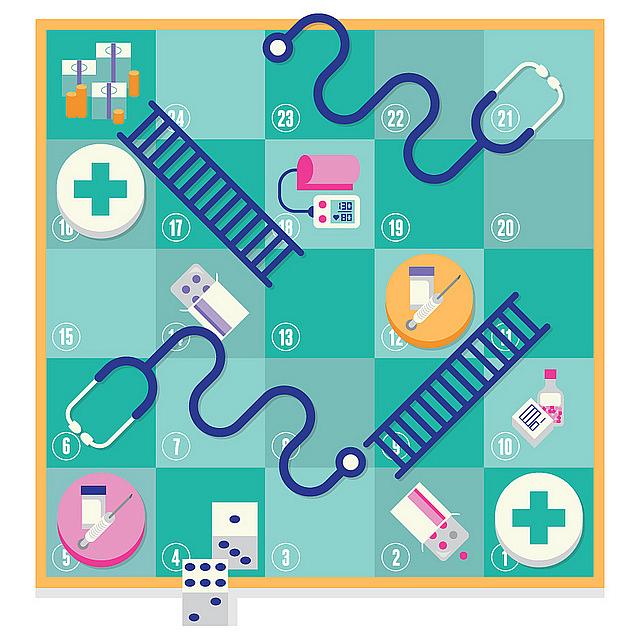 Published on
July 6, 2014
In Florida, an estimated 750,000 residents will fall into the coverage gap, where they earn too much to receive Medicaid and not enough to qualify for a premium subsidy to buy a private plan on the Health Insurance Marketplace.
Left behind by the Affordable Care Act and state leaders who have refused to expand eligibility for Medicaid, the uninsured must navigate a competitive and disjointed safety-net healthcare system, particularly in Miami-Dade County, where the U.S. Census estimated one in three residents or 740,000 people lacked health insurance in 2011.
Many uninsured residents receive their healthcare through the county's public hospital network, Jackson Health System, which is Florida's leading Medicaid provider. There are also a variety of federally qualified health centers, discount clinics, mobile clinics and other healthcare facilities designed to serve the poor and uninsured.
But they can be difficult to navigate, particularly if you're looking for a health care provider who can speak your native language.
Residents also have to provide many documents in order to qualify for low-cost care, and it can take months to schedule a routine doctor's appointment.
Cultural competence is key in South Florida, where the population is predominantly made up of racial and ethnic minorities, including many first-generation, Spanish-speaking immigrants from Latin America and the Caribbean, and others from Haiti, who speak Creole.
Others are undocumented immigrants living and working in South Florida, and who will not be helped by any form of government subsidized healthcare. They rely on charity care in the emergency room, discount clinics and health fairs.
My proposal is to follow the uninsured through Miami-DadeCounty's safety net healthcare system, illustrating the barriers they encounter, and examining the publicly-funded efforts to serve this population.
Among the elements proposed to illustrate this project is an interactive, online map showing Miami-Dade's network of safety net hospitals and clinics with information on their patient populations and payer mix, services provided, and programs for low-cost or charity care.
In a state with the second-highest rate of uninsured residents, where the Legislature has refused to expand Medicaid, a place that is home to so many immigrants, the question of how to access healthcare when you're poor has increasing importance, and will serve to remind people that despite healthcare reform, there are still many in our community who do not have ready and affordable access to health care.