The Networks Model: An Innovation for Tackling HIV/AIDS in Communities
Image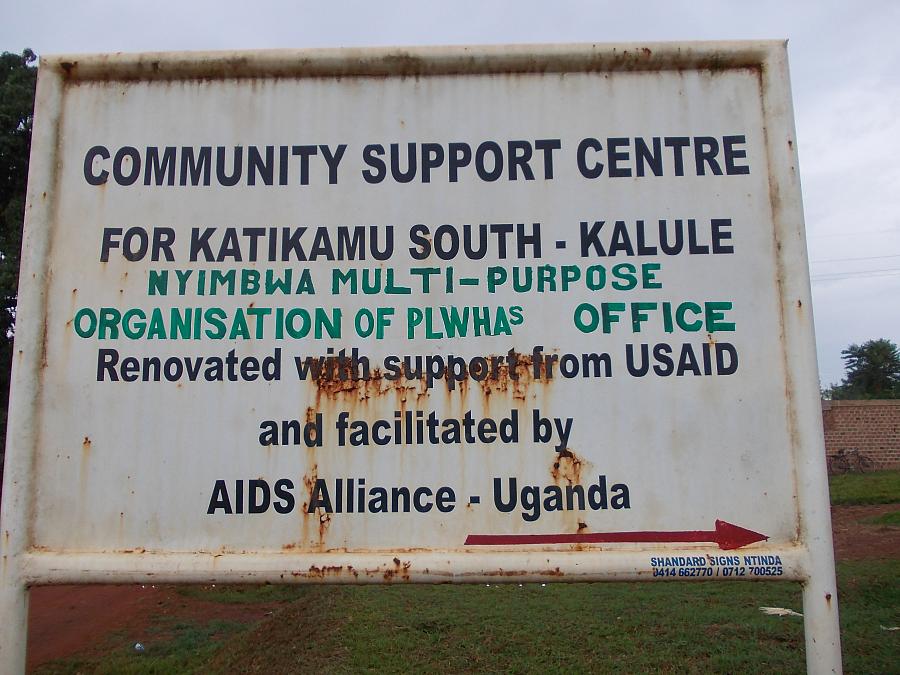 Published on
August 23, 2012
The Networks Model has its groundings in the Greater Involvement of People Living with AIDS (GIPA) formalised at the 1994 Paris AIDS summit. One of the key considerations of GIPA is the realisation of the rights and responsibilities of people living with HIV in the choice of treatment, decision making and policy formulation.
The Networks project is therefore meant to enhance the involvement of PHAs in service delivery and policy formulation. This would enable an increase to access and utilization of HIV/AIDS prevention, treatment, care and support services.
Almost three years after the implementation of the USAID/International HIV/AIDS Alliance Networks project, PLHIV groups in Uganda are still benefiting from this model that employs interactive networks of Human and other resources and linkages created by the project to implement PMTCT activities.
A USAID funded evaluation on the networks project noted that,
"NSAs and PHA groups increased access to services. NSAs and PHAs group members referred 115,819 individuals to healthcare facilities and Home based care during the 4thquarter of 2008"
 "Service data show that the PHA networks project is indeed meeting many of its objectives. Some results have exceeded expectations…for example in project year 2, twice as many individuals were provided with palliative care as planned (71,679 versus 39,000). During the first six months of year 3, the project achieved or exceeded annual targets for palliative care and referrals"
Jenffier  Gaberu a team leader working with Alliance Uganda says,
"In the networks model, we involve the community and the people to strengthen the linkages between the community and the health facilities. In the model, the key people in the community and the groups of People Living with HIV (PLHIV).
A study by Hogson, et al (2012),  observes that the Networks project implemented by the International HIV/AIDs Alliance between July 2006 to July 2009,   
"[For] Networks of [PLHIV] … facilitated income generation, music, drama and vocational skills development. A key element was the training of over 1300 Network Support Agents (NSAs), seconded to work alongside healthcare providers in 640 facilities. NSAs, provided additional support for PLHIV and their families by sensitizing communities, performing referrals, promoting counselling and testing and increasing access to HIV and general services, for example by distributing anti-malarial medicines, following up clients for TB and HIV treatment"
"Individual groups certainly offer important support for PLHIV…Networks which being part of a broader coalition, allow for diversity of service delivery, and (in particular) well defined roles for individuals to participate in community-based support, mobilisation and sensitisation". 
Another  retrospective study conducted by Gitau- Mburu D, et al (2012), titled, Expanding the role of community mobilization to accelerate progress towards ending vertical transmission of HIV in Uganda: the networks model, notes that,
"By placing persons with HIV at the centre, the networks model offers a mechanism for strengthening communities and male involvement in preventing vertical transmission of HIV. Networks of People Living with HIV can serve as effective mechanisms for mobilising communities …Networks can potentially increase , coverage of services, challenge inequities in service delivery, reduced missed opportunities and reaching the poorest and the most marginalised community members, whom health systems are unable to reach, and encourage male participation".
According to Hassan Mutebi, a Network Support Agent (NSA)  from Kiwoko in Nakaseke district of Uganda,
"These networks where we belong are good. For the project, the community knew what was going on. The networks were successful in creating a lasting mark in our community about PHAs. We saw ourselves as people driving key decisions on HIV/AIDS prevention, treatment and care. And because we are part of the wider network, we became reference points for most issues of HIV/AIDS and reproductive Health".
Perhaps one assumption that should be in mind when this model is being implemented is the presumption that, the local systems at the decentralised level are functional. This project came at a time when there had been a massive investment at the local (district level health centres) by the government of Uganda. This possibly facilitated the project and enabled the process to access the 1.3 million people reached, more so, the health facilities that are funded by the Uganda Ministry of health.  Network Support Agencies are a welcome relief with facilities that are operational with basic resources like a trained workforce, medicines and other forms of local institutional capacity.
The networks model can work best in a functional health system – especially where formal health facilities are operational. In most cases, as referred in some studies mentioned above, Network Support Agents (NSAs) and PHA groups, have to work with or within the centrally supported mechanism embedded in the vertical set up. It therefore becomes vital for this model to have greater consciousness of what is available and what is not.