Old Habits: Can better training make forceps deliveries safer?
Image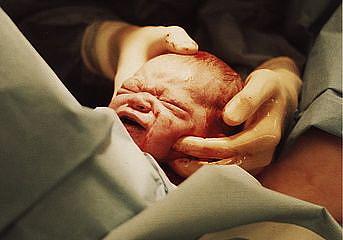 Published on
January 24, 2014
Use of forceps in delivering babies is on the decline. Although physicians continue to be trained in how to use forceps while they are in medical school and residency, they have fewer opportunities to practice the technique, especially in emergency situations.
So when a child dies or a mother is harmed during a forceps delivery, physicians and patient advocates rightly ask whether forceps are an outmoded technique that needs to be eliminated, restricted to rare situations, or reintroduced in a modern way with appropriate training.
"Obstetric forceps have been used worldwide for four centuries," wrote C.N. Purandare in the International Journal of Obstetrics and Gynecology this past November. "However, because of inadequate training and fear of litigation in current obstetric practices, the use of forceps is a dying art."
Should this art just be allowed to die? Or even killed?
See Also: Should forceps be banned in all births?
The consensus view seems to be that forceps should continue to be part of the medical toolkit. But there are a lot of "ifs" to that statement: If physicians can be properly trained. If physicians can learn to recognize when to use forceps versus when to use vacuum extractors versus when to switch gears in a delivery and delivery a baby through C-section. And if physicians can recognize which of these alternatives has the right balance of benefits and risks under a wide range of scenarios.
The Cochrane Collaboration wrote a review of the 32 medical studies in 2010. Here are a few highlights from what was found:
If you want to get a baby out, forceps are still the most effective.
But with forceps, women are more likely to end up having a C-section, which has its own set of risks.
With forceps, women are more likely to experience significant vaginal tearing and eventual problems with incontinence.
Injuries to a baby's face are more likely with forceps.
And here's something particularly important. There was no evidence of statistically significant differences between forceps and vacuum extraction on shoulder dislocation, the need for putting the baby on a breathing tube after birth, brain injury, bone fractures, or the length of time a newborn spent in the neonatal unit.
This all hinges on the training. Cochrane reviewers wrote:
A further consideration is that of training and competency with the chosen instrument. Current educational methodology promotes the use of skills and drills scenarios employing mannequins and models to teach clinical skills. … Thus, methods to achieve, evaluate and maintain competency in assisted vaginal delivery need to be addressed. … Improved safety for mother and baby has been reported following formal postgraduate education and training on assisted birth (Cheong 2004).
If something is considered a dying art, where will the training come from? And how can physicians be expected to practice a dying art effectively, especially in an emergency?
Here's what Dr. Atul Gawande, writer and the head of the Safe Surgery Saves Lives program at the World Health Organization, told the Daily Mail for a story about a child killed during a forceps delivery:
Using forceps safely requires a high level of skill and expertise, which 'means that the outcome is always uncertain, even for experienced surgeons. … If you're seeking the safest possible delivery of every baby, you have to take notice of the steady reports of terrible forceps injuries to babies and mothers, despite the training that clinicians have received.'
And Phil Steer, a professor of obstetrics and gynecology at Imperial College, London, told the Daily Mail that he doesn't think the training physicians are currently receiving is adequate.
As a trainee obstetrician in the Seventies, I was verbally guided through a forceps delivery by the consultant, explaining how much pressure to bring to bear and when to pull. … I would also be doing several forceps deliveries a day, practicing on simple cases before I was called on to deal with a difficult case. But changes in obstetric practice where more junior doctors are working fewer hours and consultants are required to do more deliveries themselves mean that's impossible. … It worries me if trainees are still able to practice on difficult deliveries when the caseload is too low to allow them to gain sufficient experience.
Related Stories:

Defective Machinery: Why do so few medical implants come with warranties?
Patient advocates gird themselves for malpractice cap battle
California tries to cure prescription drug tracking system
Image by David Swift Photography via Flickr. Image has been cropped.