Racial disparities in Alzheimer's care are creating a looming crisis
Image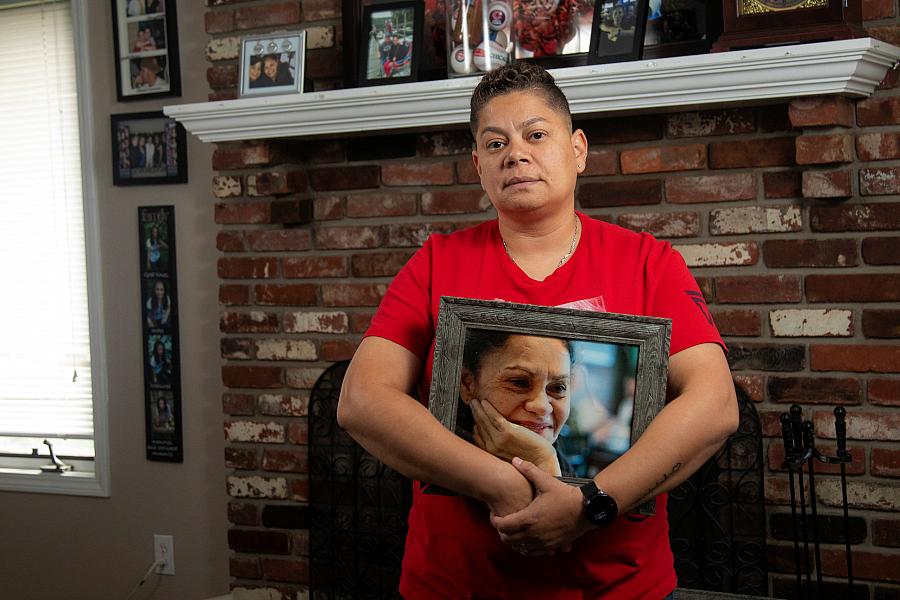 Published on
July 19, 2021
For a decade, Sonia Cardona wasn't acting right. It started when she was in her 50s. Once an extremely organized teacher's aide in Chicago, she was forgetting where she had put things. Once a doting mother and grandmother, she was starting to get mean and impossible to live with. Her family members dismissed the problems, calling her "crazy." Her family doctor said he thought it was depression because she'd lost her job. When Cardona's behavior degenerated into paranoid screaming, a doctor at the hospital took one look at her MRI and saw a brain so ravaged, he diagnosed it as mad cow disease. 
It was none of these things. Cardona, who died in January, had Alzheimer's disease. But like many Hispanic and Black people in the United States, her disease went undiagnosed and untreated for years, leaving her daughter scrambling to understand what was wrong with her mother and how best to care for her. Cardona's story, unfortunately, is far too common. 
For my USC Center for Health Journalism National Fellowship, I plan to work on a series of stories and multimedia pieces regarding the deep racial disparities in Alzheimer's, a disease that affects older Black and Hispanic people at much higher rates than whites, but that is largely undiagnosed and untreated within these communities. With these populations both increasing and aging, and new studies suggesting that Alzheimer's may be the third leading cause of death in the U.S., this crisis is set to explode in coming decades. As one researcher told me: "It's the slow-motion cousin of COVID." Unlike COVID-19, Alzheimer's disease plays out slowly, quietly, and privately in homes and institutions, with suffering often not spoken of and deaths vastly undercounted. 
The problems for minority communities are compounded by their lack of inclusion in studies. Even as new Alzheimer's therapies such as the recently approved brain plaque-clearing drug Aduhelm roll out, it's become clear that clinical trials to test these drugs have included almost no people of color, a gap that means it's not known if the new therapies will help, or are even safe, for all people. As one top Alzheimer's researcher told me: "If we only study white people, we're only going to learn about Alzheimer's in white people."
Many experts say these new therapies, which are likely to be expensive and to require very early diagnosis and expensive brain imaging tests that are not covered by public insurance, will only serve to increase health care disparities. "The lack of equity in basic research is one of the most damning failures of our field," said Jason Resendez, executive director of the UsAgainstAlzheimer's Center for Brain Health Equity. "Billions of dollars are going into this research, but the communities most at risk are not benefiting."
Once Cardona was diagnosed with Alzheimer's, much of the history of her family from Puerto Rico finally made sense. Cardona's mother and several aunts and uncles had also suffered from early dementia, and many had died young. Cardona's daughter, Daisy Duarte, was worried about the same fate. She decided to get tested to see if she had a gene that would cause her to also have early-onset Alzheimer's. She has the gene. 
Unlike her mother, Daisy is at least armed with information. Hoping to stave off the disease so she can continue to care for her young son, she has enrolled in a clinical trial for a cutting edge Alzheimer's therapy at an institution, Washington University in St. Louis, that has made a priority of including Black and Hispanic patients. "The difference is, I'm in a clinical trial. No one else in my family was," she said.