Off the Record: Doctors need to know when to ask for help
Image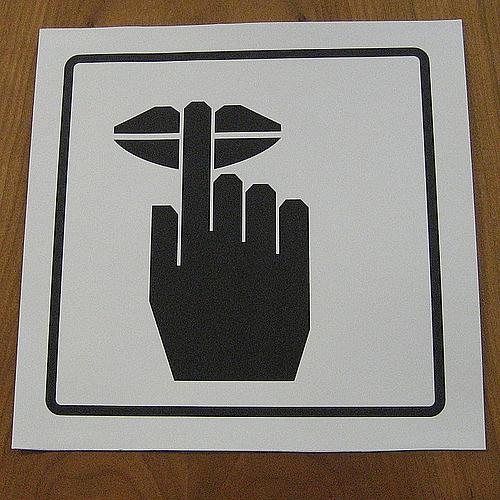 Published on
March 14, 2014
Physicians can get in trouble for what they do.
They also can get in trouble for what they don't do. If they have a patient who needs expertise they don't have – like a tricky surgical procedure or a consultation with a specialist – they should refer that patient to a physician who has that expertise.
Dr. John Perry had been slapped on the wrist by Washington state's Medical Quality Assurance Commission for failing to bring in a surgeon to handle bowel repairs. But, while he was on probation for those violations, he ran into more trouble.
Here's how the commission's records tell the story:
On September 30, 2009, Perry examined a woman who was suffering from a vaginal discharge and bleeding. An ultrasound revealed the apparent cause: a possible tumor inside her uterus.
He removed the tumor, and, according to the commission's records, "It was diagnosed as a high-grade malignancy."
At this point, Perry should have recognized that he was out of his depth, the commission said:
Respondent did not refer Patient A at this time to a gynecologic oncologist for a total hysterectomy with surgical staging, to include a complete pelvic lymphadeneotomy and sampling of the aortic lymph nodes. Instead, Respondent insisted to Patient A that he was the physician best able to care for her and that she did not need to be referred to a specialist.
Perry did ask for some help, just not the right help. The commission wrote:
Respondent-asked a general surgeon to perform the lymphadenectomy, in spite of the fact that the surgeon had not performed this procedure for several years, and had performed relatively few over his career. The surgeon recovered only one lymph node, rather than the multiple nodes that commonly should have been recovered for staging. Respondent's selection of a surgeon who recovered only one lymph node from Patient A's bilateral lymphadenectomy resulted in Patient A receiving inadequate staging of her disease at the time of the surgery.
And the patient didn't just need surgery. She needed ongoing treatment. The commission wrote that as soon as the tumor was found to be "high-grade," he should have immediately referred her to an oncologist to discuss chemotherapy, radiation or other treatment options. Even after the surgery, he failed to refer the patient to an oncologist. The commission wrote:
Patient A's daughter spoke to Respondent at the hospital after the December 18, 2009, surgery about whether he would provide Patient A a referral to an oncology specialist. Patient A's daughter states that Respondent said he would not, and that he would provide her care and cancer treatment.
Perry is not an oncologist. And yet, as the commission wrote, he continued to insist that he was the best person to handle the patient's treatment.
Patient A states that she asked Respondent several times if she should see an oncologist for follow-up care after the December 18, 2009, surgery and that Respondent insisted he would manage all of her follow-up care. Patient A states that at her January 2010 appointment with Respondent she expressed surprise that he had not referred her to the Columbia Basin Hematology and Oncology Center of the Tri Cities (Tri City Cancer Center). In response, she states that Respondent said he did not like the people there and would not refer her to their care.
So it wasn't for more than a year after her tumor had been diagnosed as a high-grade malignancy that the patient herself decided to go against Perry's advice and go see an oncologist. The commission wrote that, at that point, the cancer was on the march.
After she stopped seeing Respondent for her care, Patient cancer was diagnosed as uterine sarcoma, a rare form of uterine cancer. Although Patient A subsequently received appropriate recommendations for further treatment from her Spokane oncologist, Respondent's failure to select a surgeon competently able to stage Patient A's cancer and Respondent's subsequent failure to timely refer Patient A to a specialist to start adjuvant therapy have significantly compromised Patient A's care and have likely negatively affected Patient A's prognosis.
In November 2012, the commission reached an agreement with Perry that presented a different version of events, including some of the evidence he felt should be taken into consideration. The commission wrote:
The pathology report from the December 18, 2009, procedure was reported by the pathologists as showing no residual evidence of a high-grade malignancy or any other malignancy. Respondent did not provide Patient A an immediate referral to a gynecological oncologist, but instead waited for Patient A to heal from surgery before referral for adjuvant therapy. … Four weeks after surgery, before Respondent had made a referral to a local medical radiation oncologist for adjuvant therapy, Patient A told Respondent that she was having her records transferred to a gynecological oncologist and primary care physician for continued care.
Remember how the commission tried to reeducate Perry before? Now Perry agreed to a new set of educational improvements. He was put on probation for 34 months. The commission required that any patient of Perry's with gynecological cancer must be referred to an oncologist within seven days. Within 60 days, Perry was supposed to get a psychiatric evaluation. And he was supposed to work with a coach for two years to improve his quality of care and communications with patients.
But the reeducation quickly revealed a new problem. I'll write more about it in my next post.
Image by library_mistress via Flickr