Reporters Reflect on Challenges, Rewards of Special Projects
Image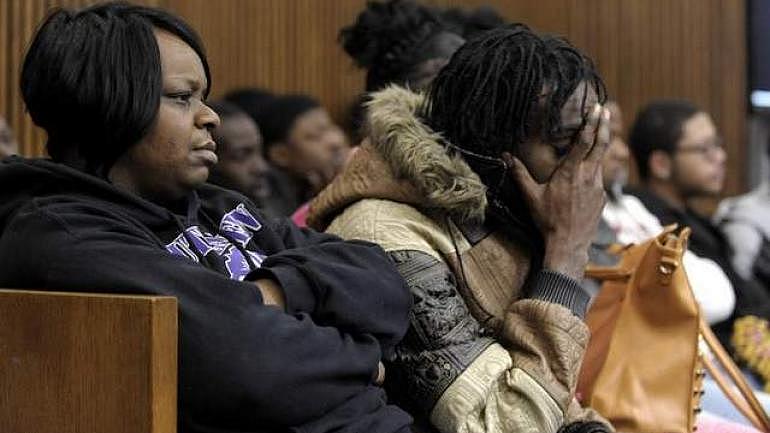 Published on
February 27, 2014
When Detroit News reporter Karen Bouffard started last July on a special project looking at the causes behind Detroit's high rate of child deaths, she had no idea where her reporting would lead her.
After five months of parsing data, leaning on health departments and dialing up experts, she came to the startling conclusion that children "are dying in Detroit at a greater rate than in any U.S. city its size or larger."
The startling conclusion was at the heart of Bouffard's "Surviving through age 18" special series, which featured eight stories and numerous videos over a two-day period at the end of January. Through personal stories and extensive data analysis, Bouffard detailed how premature births and a culture of violence have left families in tatters and communities reeling.
Bouffard joined Baltimore Sun health reporter Andrea Walker to discuss the challenges of reporting such large, complicated stories at this week's 2014 California Health Journalism Fellowship in Los Angeles. Walker's special report on violence in Baltimore is set to be published next week.
For Bouffard, tracking down the data was the hardest part. With no central database available to compare child death rates between selected cities, she found herself reaching out to individual state health departments, many of which only organized data by county. She was able to convince some to do special reports that broke out mortality data by city, as well as age group.
Bouffard says she also made good use of Kids Count, a data collection organized by the Annie E. Casey Foundation, and the U.S. Census Bureau's American FactFinder.
While the data hunt was a slog, Bouffard had an easier time finding people willing to share their stories of violence and loss. Not that their devastating stories are easy to listen to. Shortly after a 12-year-old boy was gunned down on his front porch during a drive-by shooting last August, Bouffard interviewed the mother, Sunsearae Green.
"That family became one of the centerpieces of my project because it gave me a really good way of talking about violence and the effects on an entire family," Bouffard said.
To capture some of the emotional fallout of the violence, Bouffard teamed up with videographer Max Ortiz, who accompanied her to interviews of families coping with loss. Watching the young daughter of a security guard killed on duty talk of her ongoing fears of being shot captures the aftereffects of violence in a way that print rarely does.
Similarly, Andrea Walker was interested in reporting not just on Baltimore's infamously violent streets, but in showing the human consequences that ripple through time after any single assault or shooting.
"What you don't see are the aftereffects – the generations of people who have been sickened because of crime in the neighborhood," Walker told fellows.
Walker's challenge was finding the right people.
"I spent a lot of time looking for the right characters to tell the stories," she said.
Sources didn't call back, advocacy groups were busy or subjects didn't quite fit the story she was seeking to tell.
In the end, sheer persistence paid off for Walker.
"A lot of it was just cold-calling every advocacy group in the city," she said.
A grief-counseling center put her in touch with a young woman who, in the wake of her mother's shooting, had since endured an agonizing emotional breakdown. Her story allowed Walker to show what happens to those left in violence's wake.
Walker and Bouffard both acknowledged that finding time to embark on a deep-dive reporting project is a challenge, especially in today's overstretched newsrooms. Both of their editors expected full coverage of their regular beats, and that meant the special-project reporting was pushed onto weekends and holidays for months at a stretch.
But even if editors aren't overflowing with enthusiasm at first, the finished product of such sustained reporting has a way of making editors change their tune. In Bouffard's case, the night before her first story was slated to run, her editor told her he was spotlighting her story package by giving it a second front page.