R.I.P. Christopher Hitchens: On Living with Esophageal Cancer
Image
Published on
December 16, 2011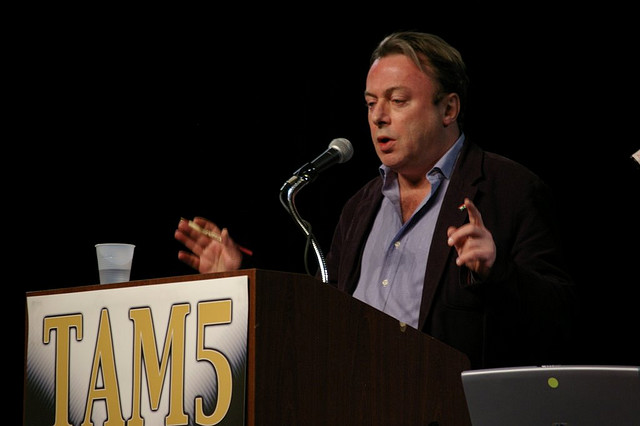 Cancer: Christopher Hitchens, who died yesterday after battling esophageal cancer, wrote earlier this year in Vanity Fair about living with the disease (hat tip: Medical Lessons blog):
On a much-too-regular basis, the disease serves me up with a teasing special of the day, or a flavor of the month. It might be random sores and ulcers, on the tongue or in the mouth. Or why not a touch of peripheral neuropathy, involving numb and chilly feet?
Read more about esophageal cancer here.
Children's Health: Atlanta and IBM are teaming up to use environmental data to improve children's health care. The computing project will help doctors consider transportation, access to healthy food, and other factors into treatment for kids with asthma, autism and diabetes, IBM official Curtis Tearte writes in an opinion piece for the Atlanta Constitution-Journal.
Health Reform: Federal health officials unveil what health insurance plans must offer under health reform rules, including inpatient and outpatient care, emergency services, maternity and childhood care, prescription drugs, preventive screenings and lab tests. States will still have some leeway in determining these "essential benefits" for insurers they regulate, however, Ricardo Alonso-Zaldivar reports for the Associated Press.
Skin Cancer: A new study has linked smoking to higher levels of skin cancer in women, while smoking doesn't seem to affect men's skin cancer risk, Ellin Holohan reports for HealthDay.
Lap-Band Surgery: A Los Angeles County supervisor may call for restrictions on billboards advertising the risky Lap-Band weight loss surgery after an FDA crackdown, Stuart Pfeifer reports for the Los Angeles Times. Read Antidote blogger William Heisel's extensive coverage of Lap-Band marketing.
Want more from Reporting on Health? Join us, sign up for our newsletter, like us on Facebook or follow us on Twitter. Check out our Tumblr, too! 
Photo credit: José Ramírez via Flickr