San Francisco's overdose crisis has received national attention. So why is the data such a mess?
Image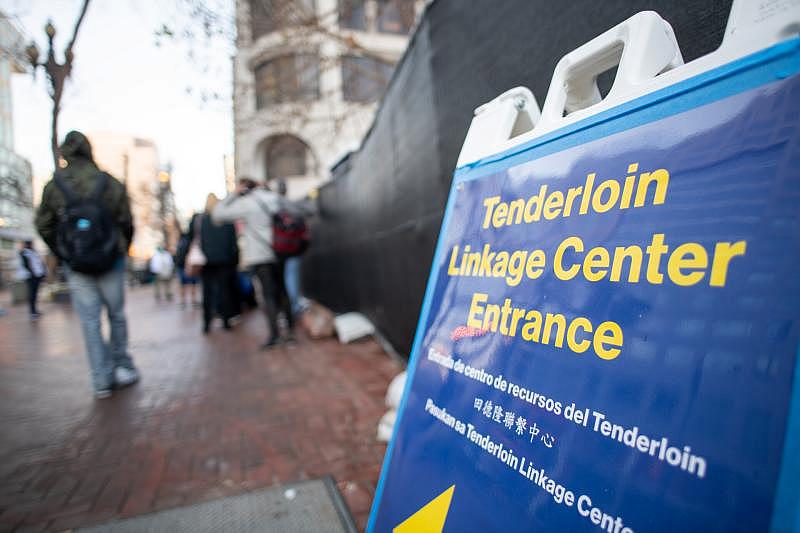 (Photo via KQED/Beth LaBerge)
Published on
August 31, 2022
When I began my recent reporting project on the drug overdose deaths in San Francisco in October, the ongoing crisis was already being thoroughly covered and documented by other reporters. The devastation was difficult to ignore, and more than 1,300 people have fatally overdosed in San Francisco over the last two years. Fentanyl, a synthetic opioid 50 to 100 times more potent than heroin, had saturated the city's drug supply. But it seemed too easy to blame fentanyl when people in nearby counties were not dying at the same rates. 
"The risk didn't just magically appear overnight as fentanyl descended on the city," said Kristen Marshall, a former project manager with the DOPE Project, the largest single-city naloxone distribution program in the country. "It makes the villain of this drug. But the drug didn't cause it right. The drug didn't cause the overdose crisis."
So, what had caused the overdose crisis? A group of mothers had organized to protest what they considered San Francisco's lenient approach to drug dealing. Some public officials said the city was pushing harm reduction too far while harm reduction advocates worried about the return of a "war on drugs." Those advocates said the drug overdose epidemic required immediate and long-term solutions to systemic issues like homelessness and racism. I thought data was needed to understand what factors were to blame. 
Within weeks I realized my question was too broad, and I struggled to know what data to ask for. In a group meeting, my reporting advisor said that we need to put in our data requests as soon as possible. The idea was that whatever data I received would turn into a piece. So, I asked for anything that might be helpful, hoping that would lead me somewhere. 
Getting the data 
But even data that seemed like it should be easy to obtain was difficult to get hold of. For example, several people I interviewed mentioned a dramatic decline in heroin overdose deaths from roughly 2000 to 2010. A few sources even sent me a graph made by a city employee describing this drop. But I was told the data did not exist. In other instances, I was told to wait for official city reports to publish or discuss publicly, or the data came with so many caveats that it was unusable. In one instance, I asked for data and the official said they didn't want to alarm people. 
When other cities responded to my data requests within weeks, I wondered if focusing on San Francisco was the right approach when there's so much less attention on other places to begin with. 
The San Francisco district attorney's office and BART police sent me the most comprehensive and compelling data, but I struggled to write a story with only numbers and without individuals impacted. 
The history of harm reduction 
Slowly but surely, I landed on stories on several topics: the history of harm reduction in San Francisco, hotel workers who respond to overdoses regularly, and a new center opened in San Francisco to connect people to drug treatment or housing. 
My data for the history of harm reduction came from digging through reports published by the city since 2017 detailing the rise of overdose deaths. I also reached out to harm reduction groups, including the DOPE Project, who reported 81 overdose reversals in 2006, a figure that rose to 8,985 for 2021. I spoke with a physician who told me, "Nothing is going to reduce death to the extent that getting 10,000 doses of naloxone out there in San Francisco in the early 2000s will ever do." 
But prescription drug overdose deaths were still high while heroin overdose deaths were declining. The data helped me understand that history and what led to the fentanyl overdose crisis ravaging San Francisco today. 
The Linkage Center 
In the midst of my project, San Francisco Mayor London Breed declared a state of emergency in the city's Tenderloin neighborhood. As part of the emergency declaration, the city opened a site called the Linkage Center to connect people to basic services like food and showers as well as drug treatment and housing. The city also published weekly reports on overdoses reversed as well as the number of people placed in housing or treatment. I reviewed each report, created a spreadsheet, and plugged in the numbers on referrals to drug treatment, completed linkages for drug treatment, completed linkages for temporary or transitional housing, and completed linkages for permanent supportive housing. In the end, the spreadsheet was boiled down to these two sentences: 
"Between Jan. 31 and March 27, the center had more than 20,100 visits from people seeking everything from drug treatment and housing placement to job and mental health counseling. Fewer than 15 of those visits resulted in 'completed linkages' for drug treatment services, in which placements were confirmed." 
But to me, the data also showed how complicated measuring success is, because so few people were entering treatment programs through the center. Meanwhile, overdoses were being reversed every day, and the people running the site saw the high number of people showing up each day as a success. 
The Whitcomb Hotel 
I started reporting on overdose deaths at the Whitcomb Hotel after one interview where a former director of housing services at Five Keys described overdoses at the site at the start of the pandemic. After requesting data from the city's medical examiner's office, I learned at least 18 people fatally overdosed there from April 2020, when it opened, to April 2022. More people appeared to have died at Hotel Whitcomb than any other single, non-hospital site in San Francisco. 
But this also was not the full story; staff described skepticism that the number was accurate because they were reversing overdoses so regularly. I originally saw this as a story about the family members of people who died at the hotel. But in my reporting, I learned that staff at the hotel were also suffering. Some had overdosed, and many were dealing with addiction. 
City pivots as overdoses remain high
Fewer people died of drug overdoses in 2021 than in 2020, but the number of people overdosing and dying in San Francisco every month is still staggeringly high. The emergency declaration declared in the Tenderloin is over, and a state bill could soon clear the way for the city to open a supervised consumption site if passed and signed into law. Meanwhile, San Francisco has a new district attorney who has pledged to hold serious drug dealers accountable and a serious staffing shortage in its jails. 
I still think data could help tell the story of what direction San Francisco should go in over the next few years, but that data is hard to get or know how to ask for. 
And there are other cities confronting the fentanyl overdose crisis worth turning to next.