Shaken Baby Cases Surface Out West
Image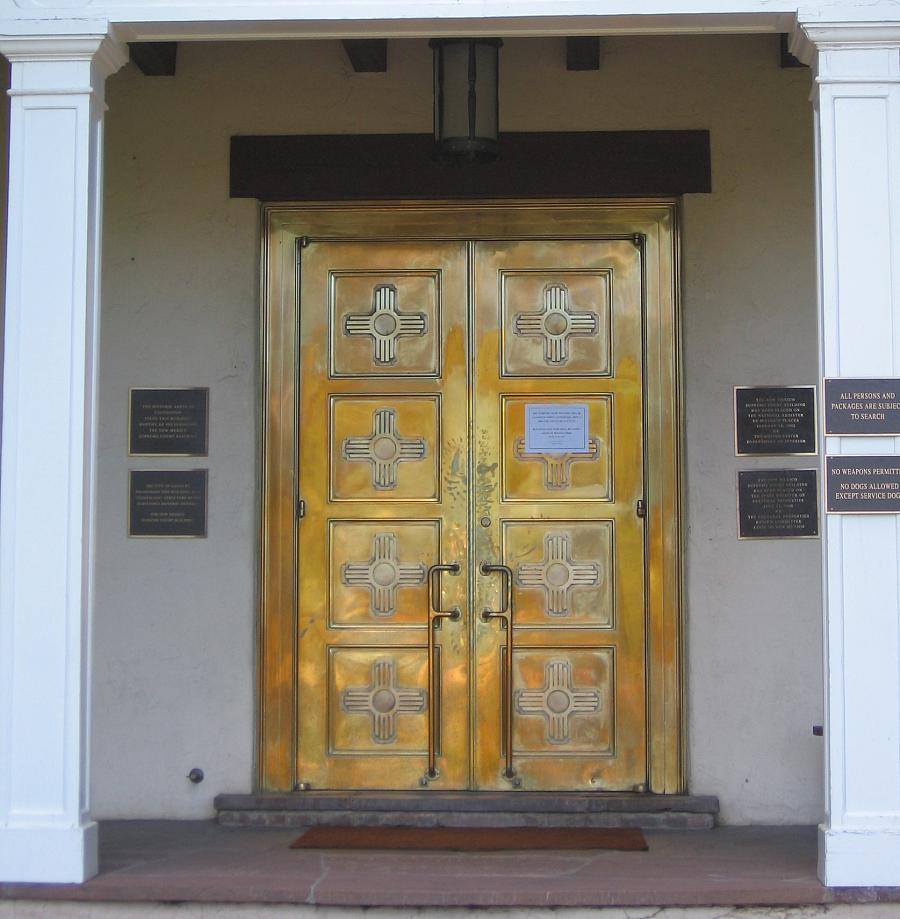 Published on
September 17, 2012

Three journalists in the West have come out with refreshingly thorough and thoughtful treatments of local shaken baby cases, while a steady stream of plea bargains flows under the news net.
A GRAND JURY LISTENS IN NEW MEXICO
Chandra Johnson at The Taos News reports on a grand jury in Taos that declined to charge a young father with the shaking death of his son. The hearings had included testimony by emergency physician Dr. Steven Gabaeff, an outspoken critic of shaken baby syndrome theory.
Johnson's first-rate article implies that this was a triad-only case with complicating factors. The child was only three weeks old, and the parents had taken him to the doctor not long before his melt-down because he was congested and was having trouble breathing. On the day of the incident, the father reported, he was again having breathing trouble, with "not much of an appetite."
Ms. Johnson quotes defense attorney John Day in the fourth paragraph:
"In recent years, the whole shaken baby theory has come under fire as misguided and wrong," Day said in a phone interview Tuesday (Sept. 4). "There are a combination of relatively normal illnesses that could have caused brain swelling that put pressure on the retinal tissue."
MONTANA INNOCENCE PROJECT STEPS UP
In Montana, meanwhile, Gwen Florio at The Missoulian reports that the Innocence Project has filed an appeal on behalf of Robert J. Wilkes, convicted of killing his 3 1/2-month-old son in 2008. The case against Wilkes rested on two presumptions:
his son's brain injury was the result of abuse, and
the abuse must have happend in the few minutes between Wilkes' feeeding the boy a bottle while visiting with the babysitter, who was also a neighbor, and the child's meltdown soon after the father and son arrived home.
According to Florio's article, the appeal argues both that Wilkes received ineffective assistance of counsel and that new evidence shows his son suffered from a rare and deadly liver disorder. The coverage quotes the Innocence Project's appeal:
"Over the past decade, opposition to SBS (shaken baby syndrome) has grown from a trickle to a virtual avalanche."
ARIZONA FATHER COULD FACE RETRIAL
Reporter Richard Ruelas at the Arizona Republic has picked up the story of Drayton Witt, whose conviction for shaking his son to death was overturned last spring after an appeal by the Arizona Justice Project. 
In a well-researched story, Ruelas follows the action the night the child's fatal melt-down, and recounts his shaky medical history:
"Steven had been a sickly baby, in and out of the hospital three times during his short life, including a six-day stay at Phoenix Children's Hospital just a month earlier when doctors couldn't get a bead on what was causing the baby's vomiting and seizures."
Prosecutors have said they plan to re-try Witt.
Ruelas also covered the case of Armando Castillo, who served time in prison with Witt and whose shaking conviction was also overturned after an appeal by the Arizona Justice Project. According to a follow-up story by Ruelas, Castillo accepted a plea bargain rather than risk another conviction at a second trial. He was sentenced to only a few more weeks than he had already served and is now free.
NOT EVERYONE LISTENS CAREFULLY
The Columbia Missourian ran a poignant story last week about a young father taking a plea bargain. He originally reported that his daughter had fallen out of her crib, and that he had shaken her to see if he could rouse her.  The doctors insisted the shaking had been violent, and the police heard a confession.
While accepting the father's guilty plea on an assault charge, the judge asked the young man if he knew what he had done wrong, and the father said something very much like, "I guess that would be the shaking part."
Side note: The National Institutes of Health infant CPR advice sheet begins its list of first aid steps with, "1.  Check for alertness. Shake or tap the infant gently."
This story was but is no longer on line at http://www.columbiamissourian.com/stories/2012/09/05/man-pleads-guilty-assault-shaking-baby/
A young man in Florida, meanwhile, was given 10 years in prison and five sentences in the Orlando Sentinel last week, after accepting a plea bargain in the death of his girl friend's 6-month-old daughter. Relatives, including the child's mother, had testified that Lonnie Leonard, Jr. would never have hurt the girl on purpose, but doctors said the fall from a bed that he reported did not explain the child's injuries.
Finally, a tragic young mother in Virginia pled to charges of child neglect, again after changing her initial story under further questioning. Astonishingly, she confessed to interrogators that she had shaken her son, but the autopsy showed no signs of shaken baby syndrome.
Reporter Amber Lester Kennedy, understandably, I admit, treated the abuse as a given in her article in the Williamburg Yorktown Daily.
If you are unfamiliar with the debate surrounding shaken baby syndrome in the courtroom, please see http://onsbs.com/