Slap: Celltex Threatens University of Minnesota For Ethicist's FDA Letter
Image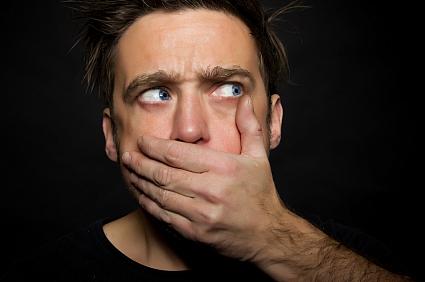 Published on
March 16, 2012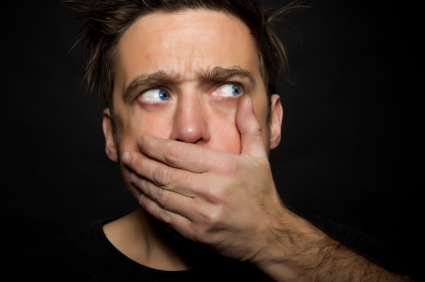 When bioethicist Glenn McGee quit his job as chief ethics advisor to Houston-based Celltex Therapeutics in February, the controversy over the company was on the verge of deflating.
Until Celltex threatened a major public university and the very concept of free speech.
Bloggers seemed intensely interested, but – with the exception of David Cyranoski at Nature and Susan Perry at MinnPost – most of the mainstream press was not.
Scientific American, which had written extensively about McGee in 2008, did not appear to be interested in this latest dustup.
Slate ran a thorough piece written by Dr. Carl Elliott, a University of Minnesota bioethicist and former member of the board of the American Journal of Bioethics, where McGee had been the founding editor, but then, after a threatening letter by Celltex, it got spooked, retracted the story and remained silent on the topic. It looked like that silence would be infectious, until Celltex started writing more threatening letters.
Elliott's University of Minnesota colleague Leigh Turner wrote a letter to the U.S. Food & Drug Administration on Feb. 21, 2012, and later posted it online. (To make sure it doesn't disappear, I have posted it here.) Nobody in the mainstream press wrote about the letter. Then, when Celltex's attorneys wrote a letter to University of Minnesota President Eric Kaler on March 9 and asked that Turner's letter be retracted and that he, in effect, be silenced, suddenly the press woke up.
It all appears to have been kicked off by Ed Silverman who wrote about the letter at Pharmalot and posted a copy of the letter.
Beth Hawkins at MinnPost then wrote U of M 'carefully evaluating' legal letter in bioethics controversy.
Maura Lerner at the Minneapolis Star Tribune wrote U of Minn. professors clash with stem-cell company.
Jessica Lussenhop at City Pages wrote Stem cell company demands U of M bioethicist take back FDA investigation request.
Then Todd Ackerman at The Houston Chronicle wrote Complaint filed against Houston company involved in Rick Perry's unregulated stem cell operation.
The biggest bang, though, came from Matthew Perrone at The Associated Press who wrote Professor asks FDA to investigate Texas company involved in Rick Perry's stem cell procedure. That story was picked up by The Washington Post, USA Today, CBS News, and many other outlets.
Bloggers everywhere took up the cause, too, calling out Celltex for bullying Slate into submission and now going after Turner.
"And then friends, colleagues and complete strangers started contributing supportive statements in the comments section of newspapers, on blogs and writing to the President of the University of Minnesota," Turner wrote me. "It was like watching a bunch of concerned, upset and angry people arrive at a brawl and throw themselves into the mix. First time I've seen anything of this sort."
In that letter, Turner asked some basic questions that one would think the FDA would already be asking of a company that generates stem cells for sale in a country where stem cell therapy is, for the most part, completely unproven and unauthorized. Here they are:
I request that the FDA investigate whether there is credible evidence demonstrating that the adult stem cells Celltex and RNL Bio propose administering to their customers are safe and efficacious.
I request that you investigate reported deaths of individuals who were administered stem cells prepared by RNL Bio.
I request that the FDA review and if necessary test the legal authority of the recent Texas Medical Board draft ruling concerning administration of stem cells.
I request that the FDA investigate whether RNL Bio, either in the form of the "parent corporation" or an affiliated RNL Bio company, is already arranging for US citizens to receive non-FDA approved stem cells at clinics located in such countries as China, Japan, and Mexico.
I request that the FDA investigate whether Celltex is already administering stem cells to clients.
I request that the FDA or regulatory authorities with ties to the FDA investigate RNL Bio's efforts to market adult stem cells to prospective customers.
I request that the FDA investigate how Celltex and RNL Bio propose to address fundamental questions concerning informed consent and adequacy of protections for individuals receiving non-FDA-approved stem cells.
I request that you investigate whether Dr. Stanley Jones was in compliance with FDA regulations when he administered adult stem cells to his patient, Governor Rick Perry.
The FDA is a massive public agency with a very full agenda. It has been known to take years before it makes a move, if ever, despite all sorts of letter writing campaigns. What makes it more likely that the FDA will act? Coverage from the mainstream media. As of this morning, there were more than 125 stories posted that mentioned Celltex and Turner's letter.
Celltex could have waited for the FDA to act and then mounted a vigorous defense or been nicely surprised when the agency just ignored Turner's letter as it has so many letters of its kind in the past. Instead, Celltex opened legal fire in a way that all but guarantees that the FDA will do something.
Have a thought? Share it in the comments below, or send it to askantidote@gmail.com or via Twitter @wheisel.
Related Posts:
Slap: Pressure From Politically-Connected Stem Cell Firm Celltex Leads To Slate Retraction
Question Authority: Push For More Transparency In Scientific Journals
Question Authority: A Bioethics Journal Controversy Reminds Writers to Be Wary