Sparring on Health Care: A Punditry Roundup of the 2012 Presidential Debate
Image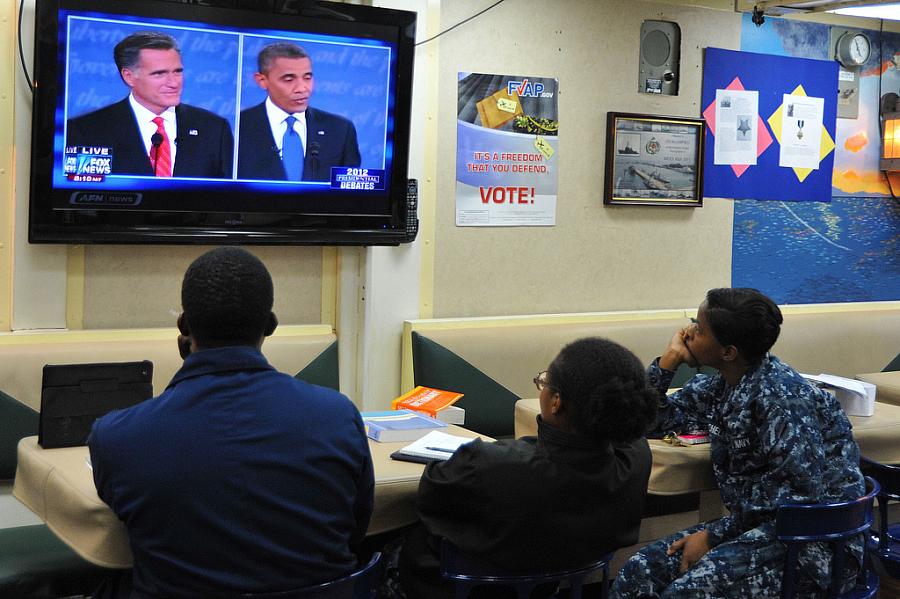 Published on
October 4, 2012
Now that the punditry has had a bit of time to percolate, here's a round-up of analysis on the health aspects of last night's first Presidential debate. If you missed the debate, Kaiser Health News has helpfully provided a video and transcript of the health care portion.
As the New York Times' Michael Cooper, Abby Goodnough and Robert Pear pointed out:
If there was one area where Mitt Romney and President Obama sometimes seemed to inhabit parallel universes at their debate on Wednesday night — with separate sets of assumptions, beliefs and even facts — it was on the question of health care and government's role in providing it.
Did voters get a better sense of their preferred candidate's position? Not exactly, wrote Reuters' David Morgan, who noted:
President Barack Obama and his Republican challenger Mitt Romney agree that the $2.8 trillion U.S. healthcare system is broken, but neither candidate on Wednesday presented voters with a clear idea of how to fix it…
… "I would be hard-pressed to think that anyone watching would come away with a clear sense, either of what each candidate would do, or what the implications of those policies would be," said Dr. Arthur Kellermann, a health policy expert at the Rand Corporation.
A number of pundits noted that Mitt Romney stretched the truth about his health plans, most pungently Paul Krugman, who wrote: "…everything Obama said was basically true, while much of what Romney said was either outright false or so misleading as to be the moral equivalent of a lie."
The New Republic's Jonathan Cohn examined about Romney's "misleading" claims that his health care plan would protect people with pre-existing conditions:
Yeah, this was the part when I jumped out of my chair. Obama said that Romney's alternative to Obamacare wouldn't protect people with pre-existing conditions. Romney said it would. Sorry, but Romney is just plain wrong here.
Glenn Kessler called out Obama for crediting Obamacare with slowed growth in health care costs – but he also hammered Romney for blaming the rise of insurance premiums on Obamacare:
Obama tried to attribute a 50-year decline in health costs to the health-care law, but much of it has not yet been implemented. Most economists say the slowdown is more likely because of the lousy economy…Meanwhile, Romney blamed a rise in insurance premiums on the health-care law. This is also overstated, since much of the health-care law has not been implemented yet.
Stay tuned: there are two more debates to come, plus plenty of discussion of health care on the campaign trail.
Photo credit: U.S. Navy via Flickr