As states embrace mandatory reporting to curb child abuse, dissenters voice doubts
Image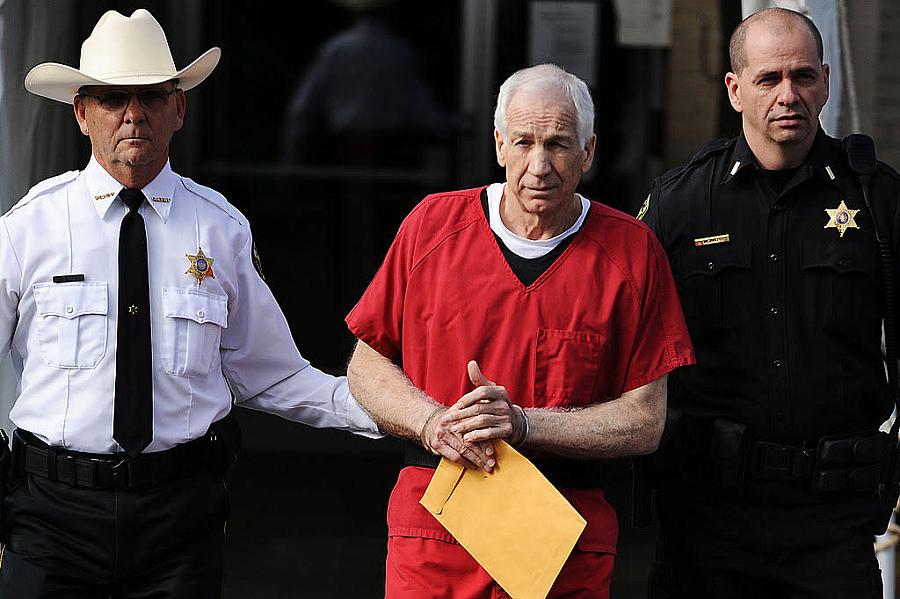 Published on
March 17, 2017
In the wake of the massive scandal at Penn State that ultimately sent Jerry Sandusky to prison for sexually abusing 10 boys, Pennsylvania has spent years bolstering its child abuse laws, which were criticized as "among the weakest in the nation."
Among the many legislative changes, perhaps the most significant was the strengthening of Pennsylvania's mandatory reporting law, which requires that most anyone working with children in the state reports any suspected abuse to a state hotline. Previously, state law required a staff member who suspected abuse only to report it to a supervisor.
The change in law sought to rectify a crucial lapse that turned the Sandusky story into an even larger scandal: An assistant on the football team reported to a supervisor that he witnessed Sandusky assault a boy in the shower, but the report either got lost or buried somewhere along the chain of command. The new law sought to fix that by taking out the middlemen.
"The measure is meant to prevent the kind of in-house secrecy that compounded the Sandusky crimes," The New York Times editorial board wrote approvingly in 2013. "Mandatory reporting is essential to any meaningful response to the scandal, and it deserves legislative approval."
But legislative good intentions often have unintended consequences. Shortly after the package of new laws went into effect in 2015, the state hotline started getting hammered with calls. "Child-abuse calls go unanswered as new regulations cause personnel problems for Pa. agency," read a 2015 PennLive headline. Despite forced overtime and eventual staff increases, the state's problems have continued. By spring of last year, the headlines from Pennsylvania hadn't gotten any rosier: "Child welfare system at a 'breaking point and will soon be in crisis,' caseworker says."
While these might at first seem like growing pains that Pennsylvania will eventually overcome, they point to a broader problem with mandatory reporting requirements, according to Dr. Mical Raz, a Robert Wood Johnson Foundation Clinical Scholar at the University of Pennsylvania. As Raz argues in a new perspective published by Pediatrics this week, while states have greatly expanded mandatory reporting laws in recent decades — 18 states now have laws that require anyone who sees something to say something — evidence of their effectiveness is lacking. Raz attributes the popularity of such laws to the fact that they make for good politics, regardless of the evidence base. She concedes this isn't a popular position:
The majority of North American child welfare experts believe that mandatory reporting laws are an important measure in identifying child maltreatment, and dissent is rare. Indeed, the policy has broad ethical and moral appeal. Yet no clear endpoints have been recognized as useful indicators of the efficacy of this approach, and no data exist to demonstrate that incremental increases in reporting have contributed to child safety.
Even so, how can such requirements possibly hurt? One of the biggest problems, according to Raz, is that such rules rarely come with additional funding or child welfare staff, so the glut of new reports can spread existing staff thin and leave unprotected the kids most in need of help.
That appears to be what happened in Pennsylvania, at least during the initial rollout. "Evidence is piling up that while Pennsylvania might want to be a national leader in child protection in the wake of the Jerry Sandusky child sex scandal, its systems are not equipped to handle the workload required to put 21 new child protection measures into effect," reported PennLive's Jan Murphy last year.
Ironically, that's just what some critics of the new requirements had warned would happen. Richard Wexler, executive director of the National Coalition for Child Protection Reform, told the Wall Street Journal back in 2011: "Child abuse hot lines will be deluged with even more false reports, further overloading workers who then will have less time to find children in real danger."
Last October, state Auditor General Eugene DePasquale released his audit of the Pennsylvania Department of Human Services' child abuse hotline. It included some alarming findings:
During the course of our audit, we identified an alarming rate of 22 percent of calls (or 41,990 calls) to ChildLine not answered by DHS caseworkers in 2015, along with inadequate staffing for the hotline and a severe lack of monitoring of hotline calls, thereby putting potentially abused children further at risk.
It's impossible to know how many of those nearly 42,000 calls were urgent reports of abuse that subsequently fell through the cracks. But there's no reporting system, mandatory or otherwise, that can work when no one's listening on the other end. The Sandusky story remains an indelible reminder of that.
**