Story of a Lifetime Changes Lives of Writer and Subject
Image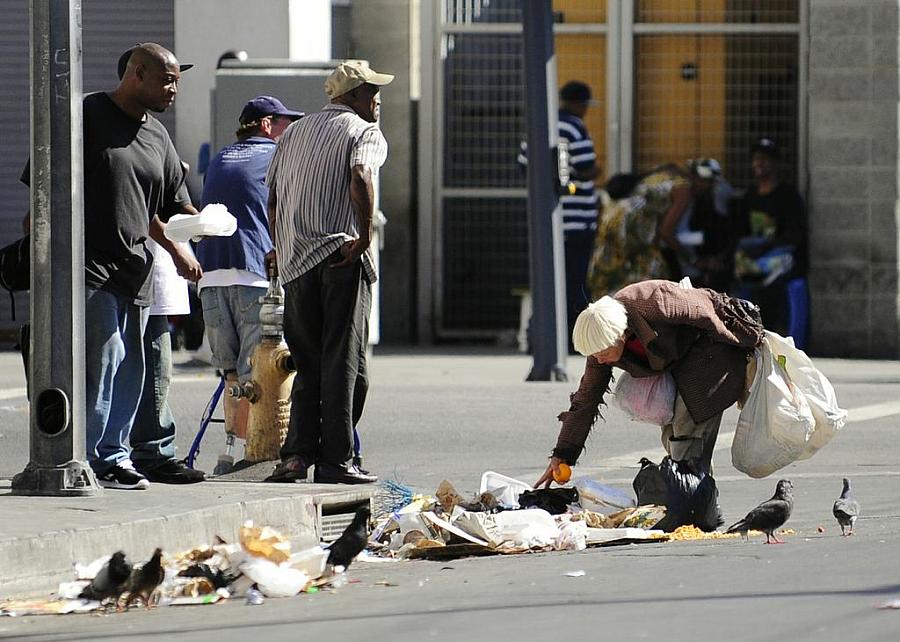 Published on
July 16, 2013
Perhaps every journalist dreams of writing a story that changes the world. Fewer dream of writing the story that changes themselves.
But it's that latter story that found Los Angeles Times columnist Steve Lopez, whose life has been changed and enriched in ways he never expected by his long relationship with Nathaniel Ayers, a formerly homeless musician Lopez befriended one day in downtown L.A.
Lopez, on the prowl for fresh material for his column, had noticed Ayers in Pershing Square where he was playing a violin missing two strings; next to him was a shopping cart and a small sign that read: Little Walt Disney Concert Hall. But the musician wasn't playing for money – his violin case was closed. Instead, he told Lopez he played here to get inspiration from an overlooked Beethoven statue nearby.
Lopez was charmed by Ayers from the start, and the columnist began regularly visiting his new friend on the streets in the weeks that followed, gradually teased out Ayers' astounding backstory and forging a friendship that has lasted to this day.
"When I met him eight years ago, I had no idea this would take over my life," Lopez told participants of the 2013 National Health Journalism Fellowship in Los Angeles on Tuesday.
It was during one of his regular visits that the schizophrenic Ayers, a talented and passionate musician, revealed he had attended Juilliard in his younger days, a claim Lopez would later discover was true – he'd attended the prestigious school on a full scholarship. Why then was he playing a violin on the street with only two strings? Lopez asked.
"My whole goal in life is figuring out how to get the other two," Ayers responded.
Lopez would go on to help Ayers get his other two strings and a lot more in the years to come. After he wrote his first column on Ayers in the Times, Lopez says the response from readers was unlike anything he'd ever covered before. Especially affected readers began sending Ayers sheet music, violins, cellos, even a piano – the gifts created a whole new challenge for Lopez, who worried his friend would be violently savaged by thieves robbing him on the streets.
But telling Ayers story was also a way for Lopez to tell the larger story of broken lives and unmet needs in downtown's infamous Skid Row, where an estimated 10,000 homeless roam the streets, many suffering from mental illness and self-medicating with street drugs. Lopez said he felt bad that, like so many other Angelenos, he'd largely overlooked the area until now. His colleagues tended toward the fatalistic, telling Lopez that the dire, destitute streets of Skid Row were always that way and always would be. Despite downtown L.A.'s ongoing renaissance and gentrification, Skid Row remained just that.
"I thought the power of Mr. Ayers was that he was humanizing that population," Lopez said.
To better understand what his friend's world was like, Lopez went to unusual lengths, which included spending the night on the street with Ayers, where the routine included squashing cockroaches, spreading out sleeping pads on the street, and enduring the deafening blare of sirens all night long.
"The scene is just indescribable," Lopez said.
And yet Lopez was caught off guard by moments of great beauty, too, as when Ayers stepped to the curb and recited from long memory one of Hamlet's soliloquys before turning in for the night. Those moments of unexpected beauty and inspiration would become a recurring theme of his friendship with Ayers.
Lopez subsequently embarked on the long, difficult process of getting Ayers off the street and into a stable apartment. It hasn't been easy. While Ayers eventually warmed up to the change of living indoors, he has had to change apartments several times and was evicted from at least one place. Ayers' schizophrenia creates daily battles. "His biggest challenge each day is to distinguish between what's real and what's imagined," the columnist said. Lopez's latest project is moving him into a new place in Hollywood. Part of the allure, Lopez tells Ayers, is that he'll be within walking distance of Lopez's house (he regularly spends time with the family) and they'll go to many more Dodger games together.
With Lopez's help, Ayers has rapturously listened to the LA Philharmonic play during a private rehearsal, reconnected with his former Julliard classmate, Yo-Yo Ma, and played a concert on the back lawn of the White House to commemorate the 25th anniversary of the Americans With Disabilities Act, where he met President Obama. Lopez wrote a book based on his series of columns ("The Soloist: A Lost Dream, An Unlikely Friendship, And The Redemptive Power of Music") and the 2009 movie "The Soloist" featured Robert Downey Jr. as Lopez and Jamie Foxx as Ayers. The story has had remarkable legs.
"It's sort of a story of second chances, and America loves stories of second chances," Lopez said.
But most of those who have bottomed-out in Skid Row are still awaiting their second chances, and Lopez insists that there is a great deal more that could and should be done to address homelessness.
"The most important thing I've learned in all my time working on this is that we know the answers, we just haven't committed enough resources to them," he said. "Permanent supportive housing helps, outreach helps, going out there and establishing a relationship with those people one by one, delivering them to places where they can on their own, as their recovery begins, make intelligent choices in their own self-interest, works."
Indeed there are a number of potential lessons tucked away in the enduring friendship of Steve Lopez and Nathaniel Ayers, not least among them the idea that sometimes the ones being helped are the same as the ones helping.
"For all those people who felt this instinct to help, this human need to reach out and change the world in some small way, I wanted to tell them: When you do something good, it's not just a one-way street. Look at all that Mr. Ayers has brought me."