Together we can fight depression
Image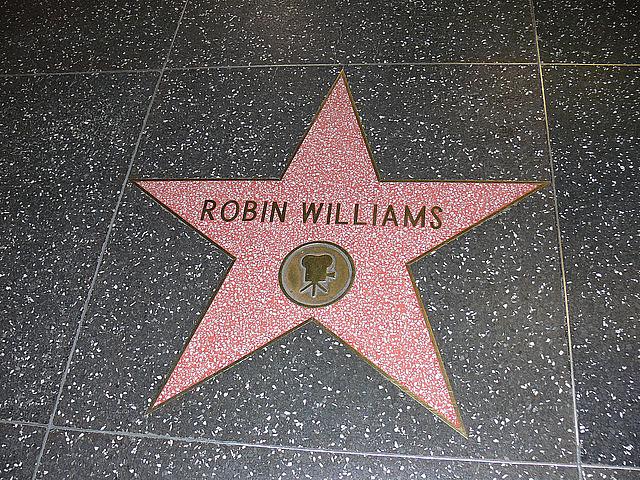 Published on
August 26, 2014
Robin Williams' depression undoubtedly led to his untimely departure. But as is the case with any psychiatric disorder, the illness and its side effects were not happening in a vacuum. There has been much speculation about what else was at play – relapse into a struggle with substance abuse, lifelong struggle with Bipolar Disorder, and his late battle with Parkinson's Disease are all now part of the sad story of an American icon who's personal situation was much darker than America realized.
Yet Williams' true, lifelong battle was with depression – a condition which hundreds of thousands of people in the U.S. face every day. Despite the potential benefits of modernity — including technological advancements, higher standards of living and greater connectivity, depression rates are in the U.S. are increasing, and suicide is the tenth leading cause of death in the United States.
Depression leads to a feeling of hopelessness, which can often spark or coincide with feelings of impulsivity. The likelihood of suicidal attempts and substance abuse both increase within this kind of psychiatric environment.
It is not difficult to recognize that the effects of hopelessness and impulsivity may, and often do, cause individuals to turn towards alcohol and other substances to self-medicate their problems, which can enhance the symptoms related to depression.
The co-morbidity rate of substance abuse and psychiatric disorders (including depression, anxiety and bipolar disorder) is proven to be extremely high — substance abusers are two times more likely to have a psychiatric disorder.
Yet the battle against depression is not hopeless, in reality. Whether a person is first experiencing depression, just beginning to abuse substances or is thirty years clean, he or she can and must continually rely on a number of different modalities of treatment working together that can reduce or eliminate symptoms of depression.
The model we employ at the Mission Viejo Behavioral Inpatient and Partial Program as well as at our Chemical Dependency unit emphasizes first the importance of the close relationship between substance use and psychiatric illness, and then the need for different treatment modalities to work in conjunction with one another.
Medication, cognitive behavioral therapy, spiritual therapy, group therapy and family therapy can all be strong methods of treatment, but none of them can be completely successful in isolation.
New methods of complementary medicine are also giving us very encouraging results — tai chi, yoga and mindfulness have been scientifically proven to help decrease symptoms of anxiety and depression.
Considerable advances have been made in the field of medicine to recognize and treat depression, but there is still a long way to go. Rates of depression are still up - we continue to live in a stressful world, mental health services are being cut across the country and there is still a large social stigma attached to mental disease.
The best thing we can do as individuals in the current environment is to provide help for those who need it. This means identifying the symptoms, which for depression can include low energy, lack of sleep, loss of appetite, feelings of guilt and suicidal thoughts. It's important to then seek help — for yourself or others — as soon as possible, so that you can get the treatment you need.
No single person, doctor or celebrity is the face of depression. While it's difficult to imagine struggling with depression for all to see, there are many people and many ways in which you can survive depression without being alone.
Photo by Global Panorama via Flickr.