Vox's health care Facebook group was a big success. Here's why we had to end it.
Image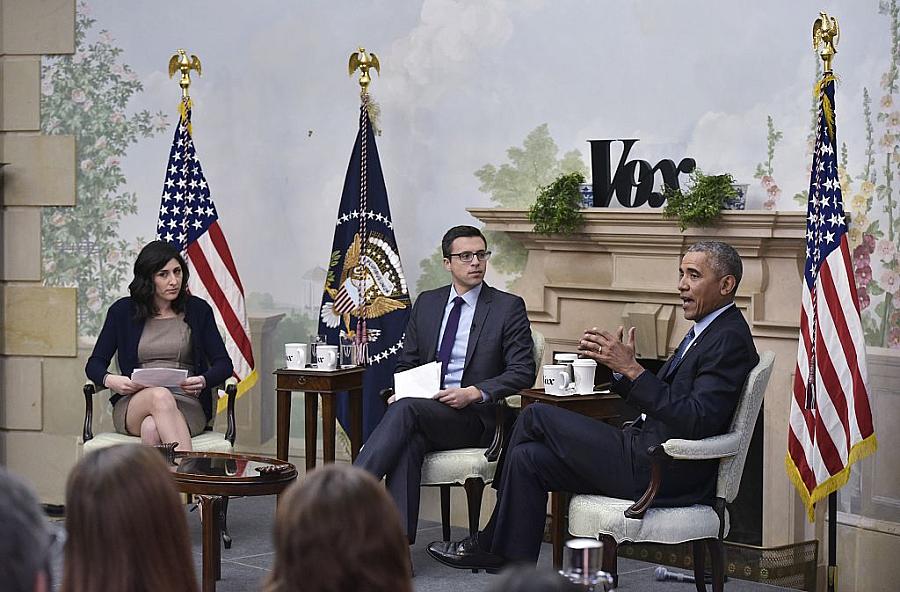 (Photo: Mandel Ngan/AFP via Getty Images)
Published on
January 11, 2021
The VoxCare Facebook group was started by myself and former Vox health policy reporter Sarah Kliff in November 2016 as a community for Obamacare enrollees to discuss what the 2016 election — and the Republican's impending repeal of the Affordable Care Act — meant for them. Health care was driving the news cycle at the time, and it was also a focus of coverage in our newsroom. 
As both the general conversation and our reporting expanded to health care policy more broadly, we opened up the Facebook group to new members. This shift was happening organically, and it was encouraging to watch the existing group members welcome in new faces. We heard about everything from people's struggle to pay their medical bills to questions about navigating the health care marketplace to thoughts and feedback on Vox stories.
For Vox, the group served multiple purposes. One goal was to create a community where readers could share their experiences with health care in America, connect with one another, and find valuable information. We facilitated various Q&A sessions with reporters from both Vox and outside publications, did a Facebook Live Q&A with the former head of the Centers for Medicare and Medicaid Services, Andy Slavitt, and hosted a book club with weekly discussions co-hosted by the author. We even invited some group members to attend a Vox interview with President Obama at the White House.
We also wanted to provide a space for Vox journalists to find sources and hear directly from our audience through questions, polls, and active listening. The ability for reporters to be able to directly reach people who are directly impacted and deeply passionate about a topic — and vice versa — is paramount. Breaking down barriers between the audience and the newsroom is crucial for building loyalty. The transparency into our journalists' work also built trust, which was a powerful tool to combat the general sense of distrust in the media that has grown in recent years. 
As the group continued to expand to almost 8,000 members over the years, we saw those connections grow. But with the group's growth, we also were forced to confront new challenges — how do we balance limited staff resources with a growing need for active moderation to ensure quality discussions?
So what, exactly, does it take to grow and maintain a healthy online community? Showing up is key. From the start, we created a content calendar with a plan of what to post, and when. This ensured that we were consistently active in the group, whether it was sharing a Vox article, posing a question, or simply liking and commenting on existing posts.
Because the sole group moderator had other job responsibilities, proactive moderation was important. Periodically, we'd share a post that set expectations about the moderator's availability, shared best practices on how to craft an engaging post, and encouraged people to familiarize themselves with the community guidelines. Our guidelines were created with our community's input from the get-go. Some examples of what wasn't allowed in the group: offensive language or imagery, posts demeaning any group based on race, sex, age, sexual orientation, nationality, citizenship status, or religious beliefs, and sharing group interactions outside of the group or on other platforms for the purpose of harassment. 
We also included a section detailing what makes a strong post in the group, like linking to primary sources and including a discussion question. And lastly, we would ask group members to take ownership of the community by flagging posts and reminding each other of the expectations and holding each other accountable. 
While having all of these measures absolutely improved the quality of the group overall, it's not a perfect system. Moderation was still a daily task, requiring us to double check that all the guidelines were being followed and any issues that arose were handled in a timely manner. 
The reality is that good community engagement takes time and resources. If you build it, they will come — but you have to stay. Ask yourself the following questions before starting any community from scratch: Does this community already exist somewhere online? Does it match with my organization's mission? What is the goal for this project? Does it make sense on this social platform? 
Once you've answered all of those questions, and your newsroom is committed to putting in the work, that's when you can move forward. And you'll see the benefits of putting the work in ahead of time: Over the years, members relied on the group for valuable information and camaraderie, and some of the group members met up in person on their own over the years. 
Many members shared with us that this group became their go-to source of information regarding health care policy. Beyond politics, people opened up to the group about their personal health care journeys. That vulnerability provided a unique look into the human impact of various policies, further breaking down barriers between our newsroom and our audience.
In order to create a welcoming environment for discussion, however, the conversations should be constructive, respectful, and — most importantly — useful. Vox is a small newsroom that's constantly making choices about where to put our resources. We had noticed health care policy discussions popping up more frequently in The Weeds (a Facebook group for Vox's politics and policy podcast), and considered merging the two to make conversation richer for our audience. We also have the VoxCare newsletter, which contains a lot of the information people were discussing in the group, and we're looking into ways to make that more of a community.  
As the coronavirus news picked up last year, so did the activity in the VoxCare group. New posts, comments and questions about everything from face masks to lockdown strategies were rising. Making sure people had correct information about the coronavirus pushed us over the edge. We owed it to the group members to make sure we didn't leave open a group that people depended on for accurate information if we couldn't keep a close eye on the quality.  
The decision to close the VoxCare Facebook group wasn't one we made lightly. We know how much this group meant to many people, especially those who had been with us since the beginning. But during a time when newsroom resources have been stretched, we had to make tough choices. 
It's normal to routinely assess the health of any online community, and make changes as needed. Just because something has worked for a long time doesn't mean it'll work forever. Vox's priority is to be a valuable resource. It became clear over time — especially as health care news moved faster and faster — that our newsroom has more helpful ways to report on, share, and communicate one-on-one with our readers.
**