Watch where the money goes before the second COVID-19 wave hits
Image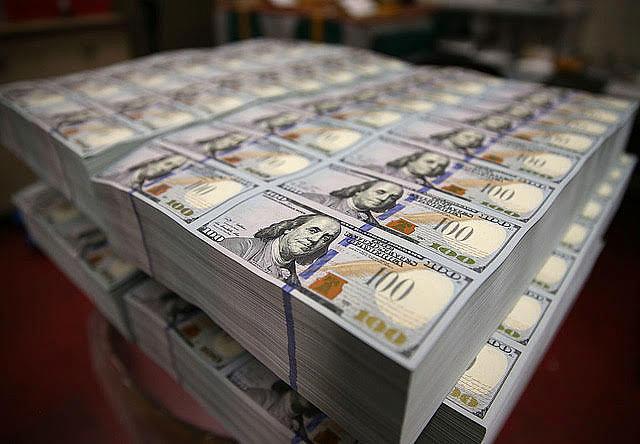 (Photo by Mark Wilson/Getty Images)
Published on
May 26, 2020
Now is the time.
The federal funding spigot has been turned on full force to combat COVID-19. States also are putting money into the effort. Money is flowing to local, state, and federal agencies. Money is flowing to private contractors. Typical protocols and safeguards have — by necessity — been left behind in the rush to protect the country from a pandemic unprecedented in modern times.
So now is the time to watch closely where that money flows.
Chances are good that your local government will be receiving some share of the funding. Ask your local officials where they are spending that funding and then follow up. Was it received? How much? Where did it go? And, most importantly, how is the spending going to make a meaningful difference in helping prevent the second wave of the COVID-19 pandemic from being just as bad as the first?
We already know that there was ample warning of a viral outbreak like this. For decades there has been discussion about how to respond to this kind of scenario. Billions of dollars have been spent on various efforts to prevent, detect, and track outbreaks. Countries like South Korea and Singapore put some of those systems into operation shortly after the novel coronavirus outbreak was announced in Wuhan, China. The United States and other countries, as we now see, were caught flat-footed. So, what will happen now that the world has changed? How will all of this government funding be spent?
There are many lessons here from past disasters. I call out three questions to consider below.
Is this spending going to have meaningful impact, or was it a way to please a local constituency?
We all know that Congress spreads the money around. It does not necessarily go to the places that will have the highest impact on public health or public safety. It often is doled out during the bill drafting process in the proportion necessary to win votes. Idaho gets some money so the senator from Idaho will back the bill. New York gets some money to win the sizeable New York congressional delegation's support. In the Atlantic, Steven Brill wrote an excellent piece about efforts to protect the United States from terrorism after the September 11 attacks. It describes a scene in which Richard Clarke, the former White House anti-terror chief, burned a bagel in his toaster at his house in Rappahannock County, Virginia, a town of about 7,400 people. Brill wrote:
"This monster fire truck with four volunteer firemen — two teenagers and two guys my age — arrived," Clarke recalls. "They could barely drive the thing. It had a logo on it calling it 'Attack 2.' " Clarke was stunned to find out that the truck had been paid for in part by a $160,000 federal homeland-security grant.
As you track how money is being spent in your area, you'll want to ask: Was the contractor hired for this job was the best equipped to meet the task or were they chosen because they lobbied the hardest?
When you find out that a piece of funding has been allocated, ask about who will actually do the work. Ask whether the project will go out for bid. If it is substantial, it likely will, even if the bid process is swift. Those proposals can be requested and reviewed. And you can size up for yourself whether the contract who won the bid was ready for the job. The most infamous recent example of a mismatch between the scope of a job and the size of a company came after a tiny company in rural Montana won a $300 million contract to restore power in Puerto Rico after Hurricane Maria. Alan Gomez at USA Today wrote about a month after the hurricane:
Whitefish — based in Whitefish, Mont., the hometown of Interior Secretary Ryan Zinke — was formed two years ago and had two employees when it was awarded a contract with PREPA six days after the massive hurricane struck on Sept. 20. Since then, Whitefish has struggled to get power crews to Puerto Rico to repair the ravaged electrical grid. As of Sunday, 70% of the U.S. territory remained without power. Democrats and Republicans in Congress have called for investigations. … The Federal Emergency Management Agency (FEMA) also raised doubts. FEMA issued a statement on Friday that it was not involved in awarding the contract and said it had not yet approved any reimbursement money for Whitefish.
Who is overseeing this spending to make sure a fraudster doesn't make off with the money?
When things are moving fast and dollars are flowing freely, people with a tendency toward mendacity find a way to take advantage. This goes way beyond price gouging. There have been numerous stories about people taking advantage of donations and government spending in the wake of disasters. Pay attention to agency investigations and audits. Often someone inside an agency gets wind of something going awry. There is a whistleblower complaint or an audit requested. You can ask for a copy. This can happen early or years later. In 2008, seven years after the September 11 terror attacks, Natarajan Venkataram, who had been the director of management information systems at the New York Office of the Chief Medical Examiner, was sentenced in U.S. District Court in Manhattan to 15 years in prison for the theft of more than $9 million dollars.
Much of the money was taken from federal funds meant for the creation of a computer system to track and identify forensic evidence and identify victims of the September 11th terrorist attacks at the World Trade Center. … [I]nvestigators successfully traced financial transactions to India, which so far has resulted in the City's recovering $6.12 million that was embezzled in the scheme.
So, pay attention to what is happening right now. It could make the difference between whether we are ready for the next wave of COVID-19 or whether we are once again caught unprepared.