Well Sourced: Find out whether local doctors are receiving adequate training
Image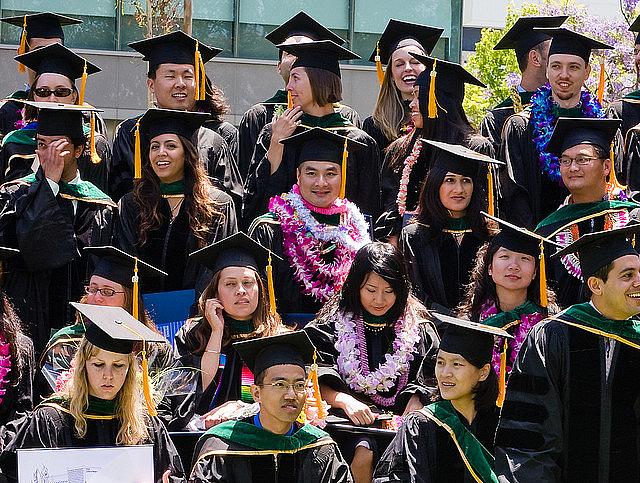 Published on
May 15, 2015
We're entering graduation season. Thousands of would-be doctors will start lining up in caps and gowns to walk across a stage or through campus and be handed a degree.
The degree is important, but even more important is the residency programs they will enter. For the next few years, they will train in hospitals and other medical settings to learn the key facets of their craft. They will have one-on-one interactions with patients that will, in some cases, determine the course of those patients' lives. They will work under the wing of more senior physicians who will impart lessons to replicate and mistakes to avoid. They will see first hand the emergencies and surprises that can't be taught in a textbook.
The group charged with making sure that those residency programs are everything they should be has an acronym that sounds like belongs in a Road Runner cartoon: ACGME. But the work is serious business.
SOURCE: Accreditation Council for Graduate Medical Education
WHAT IT DOES: As ACGME explains on its website, it is "a private, nonprofit organization that accredits about 9,500 residency programs in 140 specialties and subspecialties that educate about 109,000 residents. Its mission is to improve health care by assessing and advancing the quality of resident physicians' education through accreditation." Hospitals pay for the oversight through fees. ACGME makes visits to hospitals and asks for regular reports. It looks at the scores of students on their board exams and monitors the academic credentials of faculty.
WHAT IT DOES NOT DO: ACGME is not a public agency and so it does not provide information as freely or as quickly as a public agency would.
RECORDS: If you go to the ACGME website's search page, you can look for residency programs by state, city, or specialty. Unfortunately, you can't easily search by the name of the hospital. You can click on "View Program" to see an overview of the residency program and the latest status of the program. You can also click on "Accreditation History" to see a list of the dates when the program was started and if it was stopped.
SUGGESTION: If a hospital has lost accreditation in several areas, there may be something more extensive going on that merits your attention. You should ask the hospital to explain why it has lost accreditation and to talk with both the leadership in the residency program and residents themselves. Ask ACGME for a tally of all the hospitals that have lost accreditation for a particular period and in particular specialties. You will find that the actions are rare enough to make it newsworthy when it happens.
EXAMPLE: Mark Frost at the Brooklyn Daily Eagle wrote in 2013 about SUNY Downstate Medical Center in East Flatbush being put on probation. Frost wrote:
Downstate spokesperson Robert Bellafiore told the Brooklyn Eagle on Wednesday that ACGME placed Downstate on probation after a site visit in late May, adding he was not sure what prompted the visit. 'If a medical school loses its accreditation, it's serious trouble,' Bellafiore said. 'Downstate is the only medical school in Brooklyn; we educate one-third of the doctors in Brooklyn and one-ninth of the doctors in New York City.'
If a hospital spokesperson says he is not sure what prompted the visit or what drove the probation or withdrawal decision, all the more reason to go the hospital and start talking with employees as they leave work. Hospital residency programs are part of the backbone of our health care system. If they're not working, there are dangerous consequences for patients everywhere.
Photo by Charlie Nguyen via Flickr.