What could immigration reform mean for the Affordable Care Act?
Image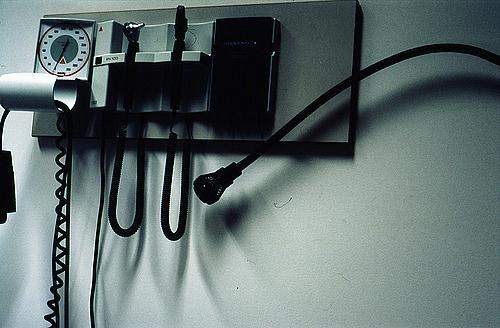 Published on
February 1, 2013
I was just beginning to wrap my head around the Affordable Care Act when President Obama and legislators started proposing plans for comprehensive immigration reform this week. That led me to wonder: What could immigration reform mean for health reform? Or, more specifically, what could it mean for undocumented immigrants, who were largely excluded from the benefits of the federal health law?
In California, for example, this study from the UCLA Center for Health Policy Research and the UC Berkeley Labor Center found that of the 3.1 million to 4 million Californians who are expected to remain uninsured in 2019, about a quarter will be undocumented. As of now, undocumented immigrants can't purchase insurance on the health insurance exchange, can't receive subsidies for exchange coverage, and aren't eligible for Medicaid.
Shannon McConville, a research associate at the Public Policy Institute of California, helped me understand what the health care law, as it's written now, means for new citizens.
Currently, lawfully residing citizens who have been in the U.S. for five years or less are not eligible for expanded Medicaid coverage or the Children's Health Insurance Program. But people in this same category can purchase insurance on the health insurance exchange, with the support of federal subsidies. (Check out the U.S. Department of Health and Human Service's issue brief, 'The Affordable Care Act: Coverage Implications and Issues for Immigrant Families,' for more details.)
So, if undocumented immigrants earn a path to citizenship, would they become eligible for federal subsidies?
This Modern Healthcare article suggests that immigrants who gain provisional legal status would still be barred from accessing the subsidies and tax credits available through the healthcare law. That could be a major sticking point: In an interview with radio host Rush Limbaugh, Republican Sen. Marco Rubio of Florida, who helped craft the Senate's immigration plan, said health care benefits should not extend to the newly documented. "If ObamaCare is available to 11 million people, it blows a hole in our budget and makes this bill un-doable," Rubio said, according to Healthwatch, The Hill's healthcare blog. (A shout out to California Healthline for a great news round up about immigration reform and the ACA.)
Similarly, in 2012, the Obama administration determined that young, undocumented immigrants who qualify for a temporary work visa, through the federal Deferred Action for Childhood Arrivals program, would be ineligible for the health care law's benefits, like Medicaid or health insurance subsidies.
Regarding the Deferred Action decision, Jenny Rejeske, a health policy analyst with the National Immigration Law Center, said in a post in New America Media's EthnoBlog in November: "This policy change could set a damaging precedent in how the federal government integrates immigrants more fully into our society ... As the administration and lawmakers gear up for immigration reform in 2013, only those proposals that provide a roadmap to citizenship for 11 million people and an opportunity to be healthy, productive, and full members of society, rather than second-class citizens, will provide true reform."
There's another major policy question that remains unanswered, explained Dylan Roby, assistant professor of health policy and management at the UCLA Fielding School of Public Health. 
"The big issue is the undocumented are already getting care through safety-net systems," like community clinics, public hospitals, and emergency rooms, he said. But, he added, many are delaying that care due to cost or fear. "If you open this gateway to citizenship, but still don't enfranchise them in the health care system, they are still using services, and it is still going to cost someone money, it just becomes an issue of who's paying the bills."
Ronald Coleman, government affairs manager for the California Immigrant Policy Center, addressed this same issue in this California Healthline feature, called 'The Think Tank.' (Five other experts also commented on how immigration reform might impact health reform in California.)
"Despite what critics may say, the truth is that ensuring immigrants have full access to health care programs and services actually brings down the cost of health care for all of us, while also benefiting public health and California's economy," Coleman said.
I will continue to follow developments on immigration reform and the ACA in upcoming posts.
Image by Mike Babiarz via Flickr