What welfare reform and a disappearing safety net means for Pennsylvania's children
Image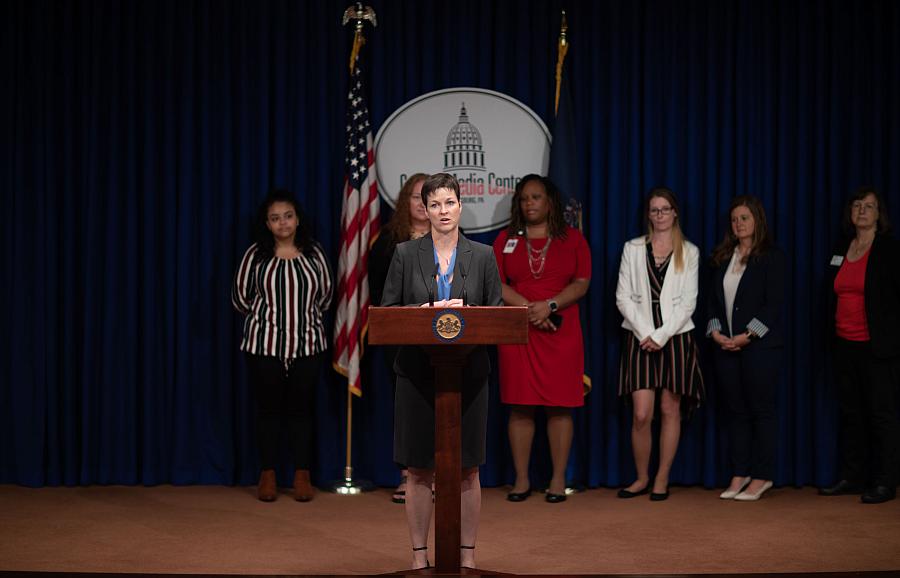 Published on
July 24, 2019
In December 2003, more than 230,000 adults and children in Pennsylvania received a small cash stipend each month to help them survive. The money was supplied by the federal Temporary Assistance for Needy Families program.
Today, that number is roughly 108,000 — a 50% reduction.
That would be good news if these families were out of poverty. But that's not what happened in many cases.
Instead, advocates who work with vulnerable adults and children say some poor families have disappeared into the margins. I asked one sociologist who studies poverty in Philadelphia if she knows what happened to the families who lost their benefits over the past decade. She told me the question keeps her up at night.
Even now, families are being kicked off the rolls for not being able to comply with work requirements. The state is in the middle of redesigning ineffective work programs for these parents, ones that funnel many people into low-wage jobs without flexibility. In the meantime, just 20% of families who go off cash assistance each month do so because an adult finds employment.
Of the other 80%, one advocate told me, "It's not clear what happens to these folks … They're not on anybody's radar."
This isn't to say that Pennsylvania's economic outlook hasn't improved over the past decade. In line with national trends, the commonwealth's unemployment rate has fallen to below 4%. Wages have also grown for all workers, although in an uneven manner.
But the picture hasn't improved equally for many poor children and their families. 
While the number of Pennsylvania children living in poverty has slowly ticked down over the past decade, more are living in areas "with poverty rates of 30% or more," according to the Annie E. Casey Foundation. At the same time, more than a quarter of the state's children come from families that lack secure employment.
Over the next several months, I will examine the legacy of welfare reform for Pennsylvania's children, and talk to families who are surviving on little or no income, in a series for the Pennsylvania Capital-Star.
My anticipated approach will be three-fold: amplifying the lived experiences of these children and families; examining the policies and decisions that led to this point; and highlighting solutions from inside and outside government.
Because this is a big, complex issue, I plan to put a special emphasis on solutions journalism. I've already reported on a program at a university in northeastern Pennsylvania that gives single moms free housing and other support services while they get their degrees. The state Department of Human Services is planning to replicate the program through a $2.5 million pilot.
There's also Keystone Education Yields Success, a state program that allows parents on cash assistance to meet federal work requirements by enrolling in one of Pennsylvania's 14 community colleges. It's one of the best welfare-to-work programs in the country, according to one advocate, but it's grossly underused. Can this success be replicated on a larger scale to help more poor families? That's just one of the questions this series will attempt to answer. 
Thanks to a reporting grant from the Fund for Journalism on Child Well-Being, I'll be able to enlist a visual journalist to bring these stories to life through photographs and video. I'll also use the grant to travel across Pennsylvania — from urban Philadelphia to rural Forest County — to engage with families. This is something that would otherwise not have been possible for our small, startup newsroom.