When Reporting the Story Is Just the Beginning
Image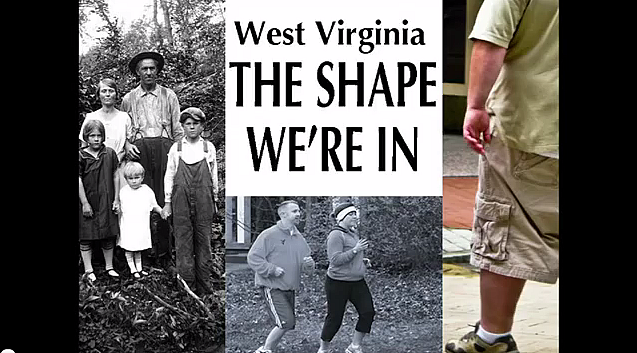 Published on
July 25, 2012
Ryan White, a 2011-12 California Endowment Health Journalism Fellow and a freelance writer, will be blogging for Reporting on Health during the 2012 National Health Journalism Fellowship July 22-26 in Los Angeles. Follow his and other posts about the fellowship on Twitter at #nhjf12.
You've spent countless hours sifting through public records, interviewing dozens of sources and consulting every relevant expert you can find. The big story or series opener has been edited and polished; it's all set to go live. All the hardworking reporter has to do now is send out a few arousing Tweets, wait for that mounting roar that signals audience reaction, and then watch policymakers dutifully line up with proposals to fix the deep, systemic problems your reporting so timely unmasked. Cue the champagne.
Back to reality: we all know it doesn't work like that. Most reporters can readily recount when their enterprising reports were met either with the dreaded sound of crickets, or marginally better, a quick flurry of attention and then forgotten as the news cycle marched on.
But it doesn't have to be that way, as freelance journalist and 2011 National Health Journalism Fellow Kate Long has demonstrated in her tremendous ongoing series in The Charleston Gazette on West Virginia's chronic disease epidemics. Long's experience suggests it takes much more than a Facebook update and fleeting volley of Tweets to turn a reporting project into a catalyst for meaningful change. But taking a few extra steps to ensure an important story reaches as many stakeholders as possible can bring major dividends to a community, from shifts at the level of individual behavior to new legislative agendas and policies.
Long's series for the Gazette — "The Shape We're In" — was prompted by the fact that West Virginia has some of the absolute worst numbers in the nation when it comes to chronic diseases. And the problems begin early: one in four West Virginia fifth graders has high blood pressure, one in four has abnormal cholesterol, according to Long. And it gets worse: One in three adults are obese in a state where Type 2 diabetes kills about 3,000 people a year.
"This is epidemic," Long told this year's group of 2012 National Health Journalism Fellows at a Wednesday panel. But that label doesn't mean most people in the state are aware of the problem. "We realized early on that we cannot assume people know this," she said.
At the beginning of 2012, Long and the Gazette embarked on a mission to ignite "a sense of sustained outrage" in readers over the state's health problems. To date, "The Shape We're In" series has featured 37 stories and eight multimedia packages detailing the prevalence of chronic diseases, educating readers and outlining steps policymakers could take to slow and reverse the trends.
A few months in and people began listening. "We got a lot of letters about this," Long said, some of them describing how the stories led them to visit their doctor, determine their risk profile, start a weight-loss program or shift their eating habits. Public health officials praised the series, and the West Virginia state legislature requested 35 copies of each of the stories. They should come in handy as the legislature embarks on a year-long study of the state's chronic diseases, with the goal of devising new legislation in 2013. "'The Shape We're In' articles are their study material," Long said.
Aside from the sheer volume and length of the series, how did Long manage to give her stories such long legs? What lessons might other journalists looking to effect change through ambitious reporting learn from her endeavors?
A good first step, she suggests, is to centralize all of the project's stories and multimedia components on a single website. For "The Shape We're In," the Gazette teamed up with West Virginia University Extension to create the LiveWell West Virginia site, where both partners share health-related content. Long also created a separate Wordpress site, where all the stories in the series are listed in easy-to-scan chronological order. "We wanted something we could send to doctors, nurses, academics, all over the state," she said.
Long recommends identifying those who have a common interest in the problem you're reporting on, and then find a way to package the content in a way that works for them. That could be as easy as sending a URL to, say, a teachers' resource organization, or it could mean asking a top state medical official to share a story through an email blast to all the providers in her network. Seek out all the relevant e-mail lists you can find. "You can do that," Long said. "It doesn't take a whole lot of time."
For print reporters, Long also emphasized the importance of working with the graphics and layout departments. For her series, the Gazette typically appended massive eye-catching headlines and prominent graphics that demanded attention. "What I did was put basic information that everyone should know and packaged it in cooperation with our graphic designer and our editors," she said. "We planned these designs pretty well in advance for maximum impact, so the presentation would say, 'This is important.'"
While Long said she initially feared massive blowback from her series — readers lobbing "Food nanny" epithets and the like — that hasn't happened, at all. One measure of the success is that, even after some three dozen stories, the series isn't over yet. The Gazette sent out a letter in June to major public health stakeholders seeking feedback and found 100 percent of respondents urging the paper to keep the series going. "The Shape We're In" will continue through this fall.
The letters from readers keep coming, and other media outlets have taken note and are stepping up their own coverage of the state's ongoing chronic health epidemic. "What we've done is given people a way to talk about this," Long said.