Why are New Mexicans drinking themselves to death, and what can we do about it?
Image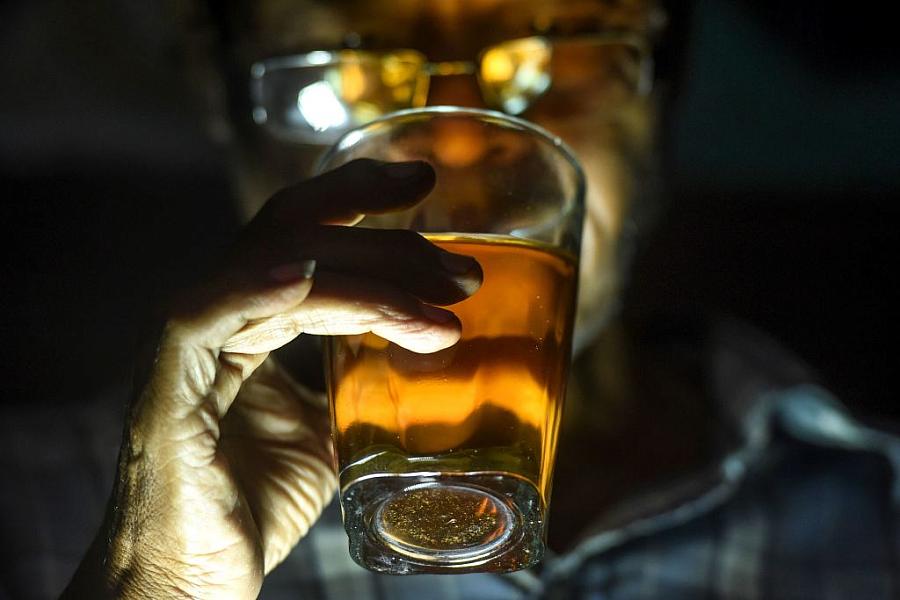 (Photo by Asif Hassan/AFP via Getty Images)
Published on
February 4, 2022
Alcohol use has an outsize impact on public health in New Mexico. The state has far and away the highest rate of alcohol-involved deaths of anywhere in the country — three times the U.S. average — and alcohol kills twice as many New Mexicans as substances that have a much higher profile, such as opiates and methamphetamines.
The burden is also terribly uneven across the population, disproportionately harming Hispanic and Indigenous communities. Native men ages 25 to 64 die of alcohol-related causes at nearly four times the rate of white New Mexicans in the same age range.
And the problem has been worsening: Since 2007, alcohol-involved deaths in New Mexico have doubled and they now account for one in six deaths among working-age adults.
Concern about these deaths isn't new. For decades, local journalists have written occasional dispatches about aspects of the state's drinking problem, often focused on the most afflicted counties. Campaigns in the 1990s and early 2000s raised awareness about the state's high rates of intoxicated driving.
But that may have led many residents and policymakers to misconstrue the problem of alcohol as confined largely to the roads. In fact, motor-vehicle traffic crashes account for less than one in 10 alcohol-related deaths, and are far outnumbered by those due to chronic liver disease and even violent injuries by suicide or homicide.
Without a grasp of the bigger picture, policymakers have taken what may be counterproductive actions, such as legislation they passed last year to allow home-delivery of alcohol. Public health advocates say this may keep inebriated people off the road but could further facilitate chronic drinking. 
There has been less attention given to the supply and quality of alcohol treatment programs, which a recent Legislative Finance Committee report showed were falling fall short of demand. And there's been next to no reporting on the state's liquor excise taxes. One of the foremost tools for addressing harmful drinking, the rates appears to have been unchanged for more than 25 years as inflation has eroded their real value.
As a recipient of a grant from the Impact Fund for Reporting on Health Equity and Health Systems, I intend to document the breadth of the problems that alcohol poses for the state, the mixed track record of prior responses, and the most promising paths forward, drawing on success-stories from elsewhere in the U.S.
I am attending to the high rate of alcohol-related deaths among New Mexico's tribal communities and in some of its poor rural areas without losing sight of the fact that 35% of the state's alcohol-related deaths are among white residents and its most populous city, Albuquerque, has a far higher death rate than other major municipalities in the Southwest. 
I am listening to clinicians and patients about how to more consistently identify and intervene in harmful alcohol-related behaviors and provide effective treatment for people who need it, while also registering that the problem is so grave we won't be able to "treat our way out of it." 
And I am learning what could be done upstream to help residents avoid harmful behaviors with alcohol entirely — a challenge given that half the state's adult residents drink. ("Alcohol is legislators' drug of choice," one source reminded me).   
Consequently, I am also examining how the politics of the issue have operated over the years, with elected officials whose foremost interest is economic growth often catering to the interests of alcohol producers and outlets rather than to public health. Past missteps made in regulating the alcohol industry take on an additional dimension this year as the state opens the door to recreational cannabis. 
New Mexico's growing burden of alcohol-related deaths stands out, but it also reflects nationwide trends — and lessons learned here could prove applicable elsewhere. The state has a history of policy innovation, for example in an early and forceful response to opiate addiction that belies the state's poverty, and I will be on the lookout for innovations directed at alcohol abuse that are worth replicating.