Why do Black women get more hysterectomies in the South?
Image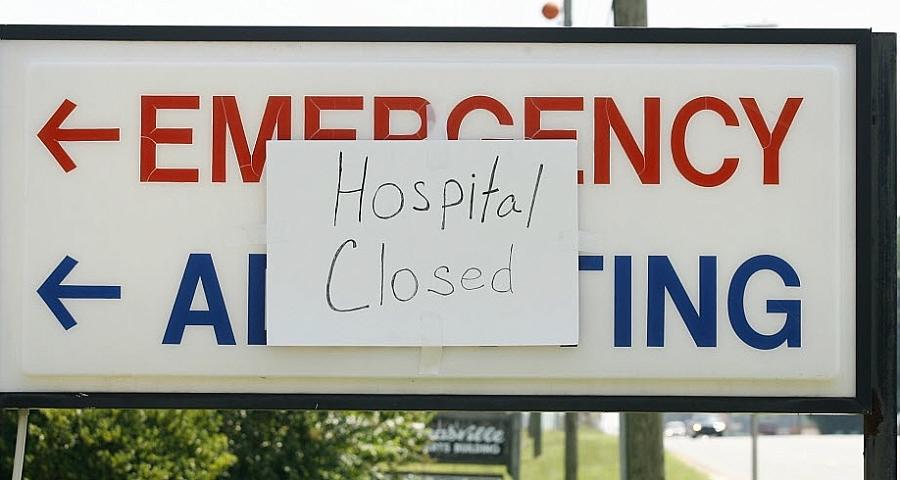 Published on
February 1, 2022
Hysterectomies are the second most common surgical procedure for women after cesarean sections, and although they can be lifesaving for women with cancer, they are usually performed for conditions that are painful but not deadly.
Researchers have developed less invasive treatments that work for most women suffering from fibroids and other gynecological conditions, but many patients don't have access. A deep divide has emerged, with some studies showing that Black women receive hysterectomies at rates that are three times higher than whites.
That disparity is even greater in the South. Up to 90% of hysterectomies among Black patients at rural hospitals occur in the region.
The consequences of unnecessary hysterectomies can be huge. Total abdominal hysterectomy is major surgery that causes complications in about 10% of patients. Removal of the uterus has been linked to poorer cardiac health, even among women who keep their ovaries. Younger women have the highest risks of long-term health problems after hysterectomy. Some of them also grieve the loss of their ability to bear children.
Last year, officials with the Medical Association of the State of Alabama unveiled a statue honoring the Mothers of Gynecology, enslaved women who became the subjects of brutal medical experiments carried out by Dr. J. Marion Sims. The statue represents the beginning of an effort to acknowledge the historical toll of racism on women's health care.
However, racial differences in care still exist in Alabama and across the South. Not only are Black women more likely to receive hysterectomies overall, they are also more likely to get total abdominal surgery instead of minimally invasive surgery with lower rates of complications and quicker recovery times.
In a report from Human Rights Watch, some women in Alabama's Black Belt, a rural region named for its dark soil that also has many Black residents, reported they had hysterectomies for unknown reasons. A gynecologist working in the area alleged that some doctors train on women in rural Alabama to gain experience before moving elsewhere.
"Doctors use hysterectomies as a form of birth control," one woman said. "They take your uterus; they take your cervix and then they don't have to bother with you anymore."
Forced sterilizations of Black women in Alabama occurred as recently as 1973, when attorneys from the Southern Poverty Law Center represented the Relf sisters of Montgomery. Echoes of that history of eugenics remain in the Black Belt, which also suffers from a shortage of gynecologists and other medical providers.
The Black Belt is one of the most medically underserved places in the country. Many counties don't have hospitals or gynecologists. Most women travel to Selma, Montgomery or Tuscaloosa for gynecological care. Rates of cervical cancer and maternal mortality are also high in Alabama, with deep differences between white and Black women.
In 2020, Alabama hospitals performed 6,619 total abdominal hysterectomies, according to a report by the Alabama Department of Public Health. The state keeps some data on total abdominal hysterectomies that are required for federal monitoring of health care-associated infections. I hope to compare those numbers with rates of alternative procedures.
Health care discharge data can be difficult to obtain in Alabama, but there is information available from the Alabama Medicaid Agency and the State Health Planning and Development Agency. Blue Cross Blue Shield of Alabama, which covers almost 90% of people with private insurance in the state, will sometimes share its data with reporters.
As part of my reporting for a new project supported by the Center for Health Journalism' Impact Fund for Reporting on Health Equity and Health Systems, I would like to obtain statistics about hysterectomies and alternative procedures broken down by race. Then I can use that data to pinpoint areas with the largest disparities in women's health care and talk to women about their experiences with surgery. If the data is not broken down by race, I can compare the regions with higher percentages of Black residents to those with lower numbers.
There are also physicians in the state working hard to raise awareness of alternatives to hysterectomies, especially in underserved areas. But awareness is just one part of the puzzle. Women with uterine pain must also have access to insurance coverage or savings to pay for procedures, along with transportation to larger hospitals. 
Alabama has not expanded Medicaid and has some of the lowest eligibility rates in the nation, so it's not clear how often the program pays for hysterectomies. The state maintains a bare bones health safety net that may cause some women to put off care until their condition requires more radical treatment.
It will be difficult to tease out all the factors that cause higher rates of hysterectomy among Black women. It's a good time to start a conversation that could lead to better care for Alabama women. Building a statue will help raise awareness of the history of racism in the medical field, but I hope that these stories will help improve the inferior care so many Black women still receive in the South.