Widows, Windfalls, and Witnesses: The Best Health Stories of 2013
Image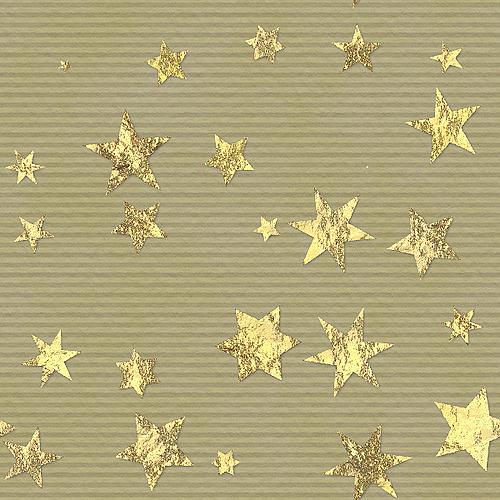 Published on
December 23, 2013
I wouldn't blame you if you thought the only thing that happened in the health sphere this year was the implosion of Healthcare.gov. There was some excellent reporting that helped document the problems with the Affordable Care Act rollout, but I'm taking the opportunity here to highlight stories you might have missed. Here are my first five picks. Five more will come on Friday.
1. Out from the Shadows: Cincinnati's syphilis epidemic, Anne Saker, WCPO Public Radio
Saker started her series with the piece that often ends similar projects. She talked about how health officials were fighting and winning a major public health battle. Usually, an audience has to wait until Part Three or even Part Seven before finding out something hopeful. Saker wrote:
In March 2012, with the trend line still climbing, the county public health commissioner declared syphilis was an epidemic in Hamilton County. [Commissioner Tim] Ingram also convened a summit of leaders from the area's six major health-care systems to draw on their resources for a comprehensive plan to halt the outbreak by 2016.
See Also: Top 5 Reporting on Health Lessons From the Field for 2013
Participating are: Mercy Health, Cincinnati Children's Hospital Medical Center, University Hospital, TriHealth, The Christ Hospital, St. Elizabeth Healthcare.
The hospitals now test anyone who presents for any kind of care and shows symptoms of any sexually transmitted disease. Hospitals also begin treatment immediately, even before test results come back.
Then a patient will later get a knock on the door from a county disease investigator to collect sexual histories and find others who need a test. … Initial results suggest the increased government and medical attention to syphilis is having an effect:
Hamilton County's 435 cases last year hit a record.
In the first six months of 2013, the county counted 172 cases.
If that pace holds through year's end, the county would see 344 cases.
The series documents in just the right amount of detail how Hamilton County agencies are turning trends around, how nonprofits are focusing on specific communities, and why syphilis is a serious medical condition deserving more attention.
2. Island of the Widows: Mysterious kidney disease now 'top priority' in Central America, Sasha Chavkin, International Consortium of Investigative Journalists
When you're writing about the Affordable Care Act, you are guaranteed to draw an audience. Everyone loves it or hates it; everyone has an opinion they want to share, often in ALL CAPS, in the comment section. ICIJ decided two years ago to write about a topic on the opposite end of the spectrum, something nobody was talking about and something that affected a small – but growing – community of people that most of ICIJ's readers would never encounter. The reporters, including Ronnie Greene and Sasha Chavkin, found:
A wave of chronic kidney disease [CKD] is devastating communities along the Pacific coast of Central America. Each year from 2005 to 2009, kidney failure has killed more than 2,800 men in that region, according to an analysis of global health data.
Victims are mostly men who conduct manual labor — mostly harvesting sugarcane. In El Salvador and Nicaragua over the last two decades, the number of men dying from kidney disease has risen fivefold.
The disease's cause remains a mystery. A key contributing factor and potential culprit: dehydration and heat stress from strenuous labor. Researchers also suspect that exposure to an unknown toxin may trigger onset of the disease.
The World Bank issued more than $100 million in loans to Nicaragua's sugar industry during the height of the epidemic without formal consideration of the kidney disease among its workers.
Central America accounts for one-fourth of the US's raw sugar imports. Those with the resources to solve the mystery — the U.S. and other wealthy nations and international development agencies — largely have resisted pleas to investigate.
In April, when the Council of Health Ministers of Central America adopted a declaration to formally recognize the disease, the U.S. and other governments took action.
The outcome signaled a turnaround by the U.S. Centers for Disease Control and Prevention, which in 2011 helped beat back an effort by El Salvador to declare the malady a top priority for the Americas. The CDC now says it has devoted "several hundred thousand" dollars to support research of the disease, created a multidisciplinary internal task force on chronic kidney disease in Central America, and pledged to help fund a national survey by El Salvador to measure the prevalence of chronic ailments including CKD. "We have that commitment to provide the support to follow and strengthen their investigations in the ministries of health," said Dr. Nelson Arboleda, the CDC's director for Central American Region.
3. Grace through grief, Jackie Valley and Leila Navidi, Las Vegas Sun
I didn't want to read this story. I generally avoid crime-related stories because there is rarely anything new to learn. But Navidi's photos pulled me in, and Valley's storytelling kept me there. For seven long chapters and many surprises along the way. This isn't just a crime story. It isn't just a story about how hard it is to recover from significant bodily trauma. It is a story about how mental and physical health can hinge so much on complex social dynamics that extend beyond the family unit: police detectives, pastors,  teachers, and random strangers. Read this paragraph and try not to read the rest.
Eventually, the double doors next to the room open and a nurse summons Arturo for pre-surgery preparations. About 15 minutes later, nurses give family the all-clear to enter room No. 20 in the pre-op area.
Arturo is lying in a bed dressed in a hospital gown, with a heated blanket over his body and an IV in his arm.
This is not the man his sons are accustomed to seeing — the one clad in athletic gear and Puma sneakers, or jeans and cowboy boots.
"Alejandro, come on over," Arturo says.
He makes the sign of the cross over his youngest child's face as Alejandro begrudgingly relinquishes his hand-held video game.
4. Pharma's Windfall, Michael J. Berens and Ken Armstrong, The Seattle Times
Health reporters everywhere get regular emails about a special week or day devoted to a disease or health issue. December features World AIDS Day, and January is Cervical Health Awareness Month. The passing of the Orphan Drug Act typically doesn't make these kinds of calendars. But Armstrong and Berens must have known the bill's 30thanniversary was looming because they did an incredible amount of reporting to commemorate it. They did so in two terrific stories that used – but did not overuse – human drama and careful analysis of complicated federal agency records to explore the legacy of the landmark piece of legislation that "spurred hundreds of new drugs for rare disease." Here's what they wrote:
Thirty years ago, Congress acted to spur research on rare diseases. Today, we have hundreds of new drugs — along with runaway pricing and market manipulation, as drugmakers turn a law with good intentions into a profit engine. …
One way the pharmaceutical industry has profited is by taking existing diseases and cutting them up, creating new diseases and new markets. Hundreds of rare diseases are so similar that they can be differentiated only on a molecular level. Even medical experts can struggle to distinguish them.
The FDA calls this "salami slicing" and has begun to clamp down, requiring more rigorous examination before a new disease is recognized.
There were about 2,000 rare diseases before the Orphan Drug Act. As of last month, there were 6,432, a Times analysis found.
5. How a Murder Case Hinged on Expert Witnesses, by Christina Assi, Rebecca Cohen, Anika Dutta, Stephanie Fuerte, Alex Hampl, and Alison Flowers, Northwestern University Professor Alec Klein's Medill Justice Project
Shaken baby syndrome is such a rare cause of death as to be a blip compared to the millions who die every year from a wide range of injuries from guns, vehicles, and workplace accidents. But shaken baby syndrome understandably continues to draw special attention from researchers and journalists because it is an area fraught with emotional and scientific complexities. Five undergraduate students at Northwestern working with research assistant Alison Flowers tried to strip away much of the emotion and focus on the science, in particular the legal wrangling over the science and the difficulties inherent in seeking justice in a case where the parties on both sides are caregivers. The piece is one of the most in-depth examinations of expert testimony I have ever read, and it raises unsettling questions about what we can expect from the legal system. Here's what they wrote:
As Jennifer Del Prete, the accused, watched her expert witness testify in her murder trial, she began to panic.
"What is going on?" she said she thought. "Who is this guy?"
Del Prete, a day care worker, sat in a Will County courthouse in early 2005, charged in the killing of an infant. She was accused of violently shaking 3 ½-month-old Isabella Zielinski at a Romeoville, Ill., day care, causing head injuries that led to Isabella's death nearly a year later.
On Dec. 27, 2002—the afternoon Isabella stopped breathing and was rushed by ambulance to a nearby hospital—Del Prete was the only adult present. That left her without an eyewitness to testify at trial. Instead, her case largely hinged on the testimony of an expert witness, a specialist who would testify based on his medical analysis of the evidence.
Del Prete's case is like those of other caregivers accused of this form of child abuse. Often, there is just a single adult present when an infant is found with the triad of symptoms associated with what is known as "shaken-baby syndrome" or, more recently, "abusive head trauma": brain bleeding, brain swelling and bleeding within the eyes. And so the question of innocence or guilt is uniquely circumscribed in many shaken-baby syndrome cases. Without eyewitnesses, the accused's fate largely comes down to a simple question: Who will the judge or jury believe—the medical expert witnesses for the defense or prosecution? In Del Prete's case, a trial decided by a judge, not a jury, it came down to one expert for each side.
Related Stories:
Medill Database Opens With a Geography Lesson
GlaxoSmithKline to shut down doctor payments
Researching the obvious: It stinks to have cancer