A full-term baby will get the best start in life, but more and more mothers are delivering beore 37 weeks. Although U.S. hospitals take excellent care of these tiny patients, what is the cause of the mysterious increase in preterm births?
Published on
February 1, 2009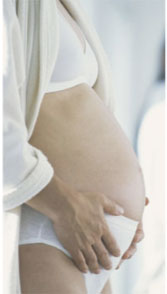 At first all you see are the photos. They line both sides of the hallway in the neonatal intensive care unit at Baptist St. Anthony's Hospital in Amarillo, TX. They are poster-sized and framed under glass. Children—babies to school-aged—larger than life, all smiling, greeting everyone who walks in.
Nurse Cristina Vasquez pauses before the image of a smiling girl of about kindergarten age. "Emily," Vasquez says almost to herself as she smiles back. "She was our littlest one." The wall next to the frame displays Emily's name, the number of days she spent in the NICU, and her gestational age when she was born: 25 weeks. Almost four months before her due date.
Pregnancy may last only 40 weeks, but it represents years' worth of unanswered questions. Will my water break in a public place? Will I need drugs? Will I scream obscenities at my husband? Yet one of the most critical questions a mother-to-be can ask is often overlooked: Will my baby be born too early?
Each year, 540,000 American babies are born "preterm," which is defined as before 37 weeks of gestation. That's a 20 percent increase since 1990—and no one knows why. "We don't know what causes preterm labor, and we don't know how to prevent it," says Alan Fleischman, M.D., March of Dimes medical director.
The impact is financial as much as it is medical. A 2006 Institute of Medicine report estimated the cost of seeing preterm babies through early childhood at $26 billion. Per year. "Preterm birth is a major public health problem that concerns not just mothers and their babies, but society at large," Fleischman says.
Caring for the Early Birds
It's well known that being born early isn't ideal. Aside from being the primary cause of death in infancy, a preterm birth can lead to breathing and developmental problems, both short- and long-term. -Cerebral palsy, learning delays, and chronic lung disease can result from being born too soon; the earliest births generally lead to the most severe outcomes and longest hospital stays. Babies born closer to 37 weeks fare better but still aren't as healthy as full-term babies.
Fortunately, the United States does very well in caring for preemies. Thanks to the medical advances of the last 20 years, doctors are successfully treating babies that might not have even survived a generation ago. But while we excel in treatment, we're not as successful at prevention, says Paul Wise, M.D., the Richard E. Behrman Professor of Child Health and Society and a professor of pediatrics at Stanford University. With the rate of preterm births escalating, our primary goal must be to figure out why so we can reverse the trend.
In the U.S., preterm birth rates are lowest in Vermont and highest in Mississippi.
Source: National Center for Health Statistics, 2005 final birth data
World's Worst Roller-Coaster
After two years of trying to conceive, Dawn White from Amarillo felt relieved that her first pregnancy was going so smoothly. "I loved being pregnant," she says. She prepared the nursery and looked forward to cradling her firstborn in her arms. But, with two months still to go, her water broke.
When White first saw her son Nolan, born by C-section two days later, he was in an incubator surrounded by wires and tubes, tinier than she could imagine. She felt like anything but his mother as she watched Nolan, nine weeks early, being cared for by strangers. "Nothing went the way we planned," she says now.
"People have described having a baby in the NICU as living on a roller-coaster," says Seattle-area mother Tiphanie Lynn. "But a roller-coaster is fun and there's always an end to it. There's nothing fun about this, and you never know when it's going to end." Lynn's daughter, Lilly, spent 12 weeks in the NICU after a hypertensive disorder called HELLP syndrome forced Lynn to deliver at only 27 weeks. "I couldn't believe it was happening," says Lynn, who was due in August but had a C-section in May. "Lilly was so small, just skin and bones. I couldn't touch her without rubber gloves on. My pinky finger was longer than her head."
When babies need to stay in the hospital, it's not easy for their parents to leave them behind. Intellectually, White understood Nolan wasn't well enough to leave when she was discharged. But she couldn't help how she felt. "I cried all day. I was angry and envious of the other moms with their car seats and their babies." Nolan remained in the NICU for a total of five weeks.
What's Kangaroo Care?
To better care for these infants, NICUs have been undergoing a rebirth. Hospitals around the country have replaced open, bright "baby bullpens" with more womb-like environments that embrace darkness and silence to foster the development the babies would have had in utero. Taking cues from studies showing that parental contact is instrumental in babies' progress, many NICUs now support a new family-centric care model, incorporating live-in rooms for parents and encouraging therapeutic practices like skin-to-skin "kangaroo" care. Parents are also urged to perform routine tasks, including changing diapers and bathing their babies—as long as the babies' health permits.
But primary responsibility for the baby lies with the medical staff, and navigating that as a parent can be tricky. At first, Lynn's daughter was doing well in the NICU, considering her extra-early arrival. But then Lilly got an infection, and then another one. When Lynn noticed staff handling her baby without the regulation gloves, she put her foot down and had signs posted listing the NICU guidelines. "I can't say that if the guidelines were followed she never would have gotten the infections," Lynn admits. "But I did what I felt I had to do to protect my baby."
Even stellar care has its challenges. Preterm babies' lives revolve around schedules that limit outside contact and promote sleep. "We were grateful to be blessed with incredible, compassionate nurses who always answered our questions and knew us by name," White says. "But it was still stressful to have to work within their schedule and have to ask permission to hold my baby."
"I know how hard it is for parents to face that loss of control. It's not in their birth plan to have a baby in intensive care," says Kory Dunn, a nurse at Baptist St. Anthony's. At least three of her colleagues—preterm parents themselves in the very NICU they staff—have even been in the same shoes. It's Dunn's goal to build trust with parents, so everyone can work together. "I want them to know that their baby's in good hands, and that it's not their fault they're here."
That sense of guilt can be a perpetual struggle. Samantha Malone is from Hereford, TX. Her third baby, Mylee, spent 139 days—she recites this number automatically—hospitalized in Amarillo and Dallas after she was born at only 25 weeks. As her daughter fought for her life through infections and multiple surgeries on her eyes, "I felt helpless," Malone says. "It's a mother's instinct to take care of her kids to the best of her ability, and I felt like I had fallen short. I kept asking myself what I could have done differently."
Wise has an answer to that question: nothing. "There's almost no way to pin blame on anything a woman did during pregnancy that would cause her preterm birth," he says. "Mothers have to let go of that guilt. This is not their fault."
Just Tell Me What to Do!
Preterm labor can't be prevented, but there's plenty you can do to lower your risk:
Exercise and maintain a healthy weight.
Reduce stress.
If you fall into a high-risk category, seek out a doctor specializing in high-risk pregnancies.
Get a first-trimester ultrasound to accurately determine gestational age.
Familiarize yourself with the warning signs of preeclampsia, which often results in preterm birth: swollen hands and feet, sudden weight gain, dizziness, and vision problems.
Listen to your body and ask questions if something doesn't feel right.
What Leads to Preterm Birth?
 Although the reasons behind spontaneous preterm labor are not known, some risk factors are. A lot of these are physical, non-changing conditions, such as having given birth prematurely before or living with a chronic condition such as hypertension or diabetes. Mothers on both ends of the age spectrum—under 20 or over 35—are also at higher risk, as are women pregnant with twins and other multiples. Recent studies suggest that stress and depression may also contribute, and a link has been found to lower socioeconomic status.
One of the most alarming statistics of all: More than 18 percent of African-American women have preterm births, compared to just under 12 percent of Caucasian women. The reason why is, again, a mystery. Some experts have suggested that higher stress levels or subpar medical care might play a role, but nothing concrete has surfaced. "The only thing we know for sure is it's not anything the mothers did," says Wise, who researches disparities in health outcomes. "There seems to be a series of interactive factors at play. But it affects millions of women in this country. We have to pay attention."
The Late Preterm Baby
 If preterm labor can't be prevented and no one knows what starts it, what's a pregnant woman to do? A lot, actually. First, make sure your due date is accurate. If your doctor wants to change it, find out why, and be comfortable with the answer. Be aware of any risk factors you have. And appreciate the importance of those final weeks of pregnancy.
Almost 75 percent of preterm babies are known as "late preterms," born between 34 and 37 weeks. Although close to full term, they're not necessarily ready to be born, Fleischman says. Their lungs are often underdeveloped, increasing the risk of respiratory distress. The lack of fat on their bodies translates to trouble maintaining temperature. Feeding problems can lead to jaundice and dehydration. These potential issues can either prolong intensive care or require rehospitalization, both of which exact financial and psychological tolls. A growing body of study in Europe and the U.S. suggests that these problems aren't limited to infancy; late-preterm babies have shown to have more behavior problems and a higher likelihood of referral to special education when they reach school age.
Perhaps most importantly, Fleischman says, babies' brains show tremendous activity the closer they get to term; 35 percent of brain growth happens in the last five weeks of gestation. Although babies can continue to grow in an incubator, the optimal environment is in utero, as nature intended.
Some experts believe we may be birthing late--preterm babies on purpose, without a full understanding of the gravity of doing so. This past fall, the March of Dimes released a statement urging doctors and hospitals to stop inducing labor and performing C-sections in healthy women before 39 weeks of gestation. "Delivering early is sometimes medically necessary," Fleischman says, "But when mother and baby are in good shape, delivering early can come at a cost. Women need to know that."
What the Future Holds
Last June, 300 experts convened for the Surgeon General's Conference on the Prevention of Preterm Birth to develop a multifaceted agenda addressing the issue across all planes: education, prevention, research. Hopes are high that with the new administration, funding will come through for legislation passed in 2006 that's known as the Preemie Bill.
For now, the medical community shall continue caring as best they can for the littlest babies and looking for answers. "When babies are ready to go home, we put them in here," says Vasquez, indicating two side-by-side rooms large enough for a family. Both doors are closed, the rooms quietly occupied. Baptist St. Anthony's NICU was just renovated, expanding storage space, doubling care areas, and adding special low-stimulation rooms for babies in the most precarious health. The nurses appreciate the ample space, efficient monitoring systems, and state-of-the-art equipment of this new NICU. But in these rooms, parenting supersedes medical care. For two days parents take care of their baby 24/7, with no outside help. In a cocoon of safety, parents learn to trust themselves, easing themselves into the role they were forced to abandon. "When they leave," says Vasquez, "they're ready." Behind these doors, families are built.
Sandra Hume wrote this report as part of a health-journalism fellowship she won at University of Southern California's Annenberg School of Journalism. Her work has also appeared in Parents and Parenting magazines.