Abortion Opponents Draw Attention to Remaining Clinics
Abortion opponents are calling attention to the availability of abortion procedures across the state, hoping to prove new regulations haven't created an undue burden on women.
This story is part of an ongoing series that 2013 Dennis A. Hunt Fund for Health Journalism Grantee and National Health Journalism Fellow Becca Aaronson will write for the Texas Tribune on women's health care in the state. For a complete look at Aaronson's extensive coverage, click here.
Image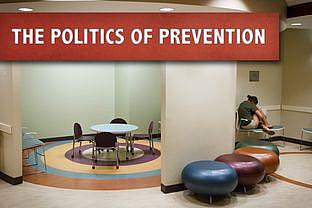 Published on
November 15, 2013
As U.S. Supreme Court Justice Antonin Scalia weighs Texas abortion providers' request to reinstate an injunction on strict abortion regulations that took effect in November, abortion opponents are calling attention to the availability of abortion procedures across the state, hoping to prove new regulations haven't created an undue burden on women.
The Texas Alliance for Life, in a brief to the court, said its representatives called 14 abortion facilities in Austin, Beaumont, Corpus Christi, Dallas, El Paso, Houston and San Antonio on Nov. 11 and found all of the facilities had abortion appointments available within a week. In a "friend of the court" brief filed late Thursday with the U.S. Supreme Court, the organization argues that the recorded phone calls show that abortion facilities still have adequate capacity to serve Texas women and that the new regulations have not created an undue burden on women attempting to access the procedure. 
"Elective abortions remain readily available in Texas, and numerous providers have ample capacity," said Joe Pojman, executive director of Texas Alliance for Life. "The new law only affects a few abortion facilities, those that are unwilling or unable to meet the new safety standards to protect women's health. We are amazed that these facilities have apparently been operating under substandard safety conditions for all of these years."
But abortion rights advocates, who have challenged the constitutionality of the new regulations in federal court, argue that the availability of abortions in some areas of the state doesn't prove that the new laws don't create an undue burden.
"If you can call Planned Parenthood in San Antonio and get an appointment for an abortion here, I don't take that as proof of HB 2 is not an undue burden for a woman who lives in Fort Stockton, Texas," said Jeffrey Hons, president and chief executive of the Planned Parenthood Trust of South Texas, whose facility in San Antonio was among those called by Texas Alliance for Life. "It's like saying there's a McDonald's open in San Antonio, so there isn't really a hunger problem in South Texas." 
On Oct. 31, the U.S. 5th Circuit Court of Appeals lifted an injunction by a lower court and 
allowed the state to implement two provisions in House Bill 2 that require abortion providers to obtain admitting privileges at a hospital nearby the facility and follow federal guidelines, rather than a common, evidence-based protocol, when administering drug-induced abortions. Abortion providers 
have asked the U.S. Supreme Court to reinstate the lower federal court's injunction. If Scalia, who is considering the plaintiffs' request, does not reverse the 5th Circuit's decision or refer the case to the whole court, the providers may ask another Supreme Court justice to consider the case. If the case is not considered by the U.S. Supreme Court, it will still proceed in the 5th Circuit, which has scheduled a hearing in January 2014.
Dr. Joseph Potter, a principle investigator with the University of Texas in Austin's Texas Policy Evaluation Project, which is studying the availability of reproductive services in Texas, projected that if the law took effect, 13 abortion facilities would not have physicians with hospital admitting privileges, resulting in 22,000 women losing access to abortion services. Abortion rights advocates currently report that 14 facilities in Texas have discontinued services as a result of the new law.
While they still have abortion appointments available, Hons said the regulations have already had a dramatic impact on the facilities. For example, a patient must now visit the clinic four times for a medication-induced abortion and see the same physician, which requires more elaborate scheduling. To ensure patients see the same physician, they've consolidated abortion services previously available at three locations in San Antonio to one location, "because we can't afford to inadvertently have an incident of non-compliance with some small technical part of the law," he said.
The law also requires facilities to inform patients of the closest hospital to where the patient lives, so Planned Parenthood staff have spent more time researching and calling hospitals in "far-flung places," Hons added.
"We're just making it more and more complicated for people to access the health care that we say they're allowed to access," Hons said. 
This article was originally published in The Texas Tribune.