Creative thinking a necessity in Stanislaus County
Seven years after voters passed Proposition 63 -- the landmark legislation that was supposed to radically improve mental health care in the state -- California is facing a deepening statewide mental health crisis. As the state struggles under the weight of a lingering recession and an enormous deficit, county mental health programs often fail to provide care for even the sickest patients. In many cases, the minimal safety net that used to exist is disintegrating.
In the absence of care, many people with mental illnesses are instead cycling in and out of jails and emergency rooms. They are receiving treatment patched together by primary care providers.
This series describes why these cuts are occurring and how they are impacting people with serious mental illness and their families. Articles in the series writen by Jocelyn Wiener include:
Part 1: Mental health care breaking down in Stanislaus County
Part 2: A family's never-ending cycle
Part 3: Help eludes father until son ends up behind bars
Part 4: A shining light in Modesto
Part 5: Creative thinking a necessity in Stanislaus County 
Image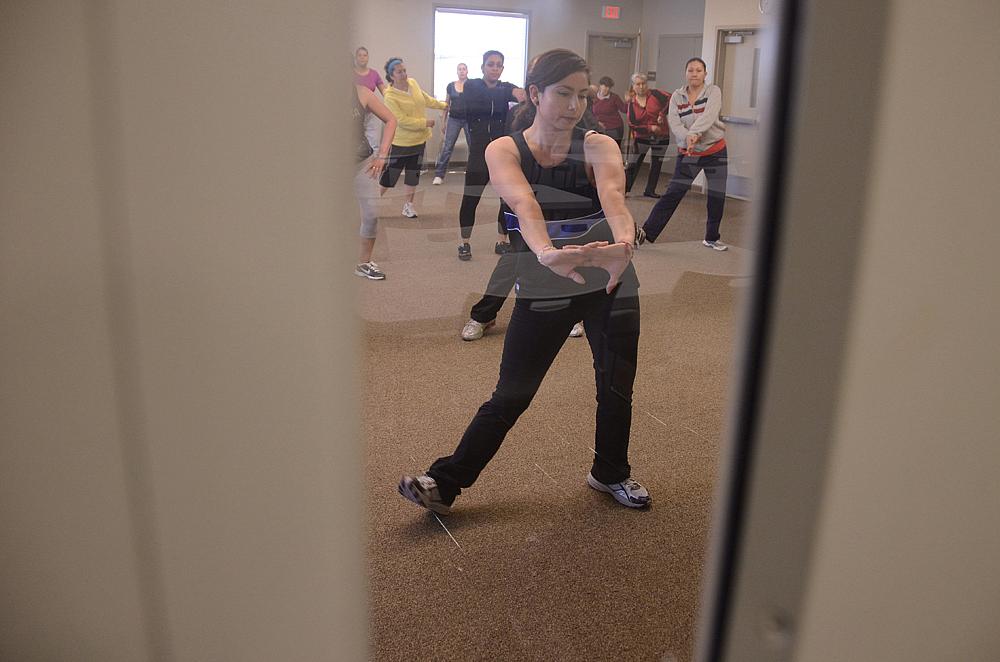 Published on
May 22, 2012
Seven years ago, as Stanislaus County struggled with dramatic cuts to its mental health budget, Denise Hunt had an idea.
Three of the county's five mental health clinics were closing. Hundreds of uninsured adults were losing access to mental health services.
If the county couldn't afford to help them, Hunt determined, maybe other people in the community could.
Hunt, director of the county's Behavioral Health and Recovery Services before she retired last year, knew that even before the cuts, only about a third of people with mental illness were likely receiving treatment from the county. Some didn't qualify, others stayed away because of stigma. Even in the best of times, there was never sufficient funding to treat everyone.
"People must be getting support in different ways already," she remembers thinking. "And maybe we need to understand that more."
Soon after, Stanislaus became one of the first counties in the state to submit a plan for funding from the Mental Health Services Act, the voter-supported tax on millionaires to expand the state's mental health services.
The county's plan set aside a chunk of money for something called "community capacity building." Essentially, the idea was to train members of natural "communities" -- churches, schools, family resource centers -- to support one another as they grappled with depression and anxiety and other mental illnesses. They weren't licensed therapists or medical practitioners, of course. But they could still be a valuable resource for those who weren't interested in asking the county for help, or who weren't otherwise eligible.
Today these efforts – thanks to $466,000 in Mental Health Services Act funds -- are underway in a handful of communities around the county, under the guidance of Ruben Imperial, who manages prevention and early intervention services for the county. They range from stress-reducing dance aerobics classes to weekly group meetings in which participants discuss problems with depression or domestic violence.
Basing his estimate on prevalence rates in the general population, Imperial says that some 35,000 people in Stanislaus County likely have some degree of mental illnesses. Of those, about 9,000 currently receive mental health services. While community capacity building won't fix the budget cuts for the seriously mentally ill, he said, it may help many who were never served before, or who aren't sick enough to qualify for county services.
"We felt that we could leverage community effort to actually try to make an impact on some of these broader health outcomes that we were concerned about," he said.
The potential benefits are particularly evident in rural and underserved communities where people are less likely to have access to mental health services – due to lack of transportation, high unemployment, citizenship issues and pervasive stigma surrounding mental illness.
Out in the agricultural community of Patterson, a health worker named Albertina Reynoso says she sees a high volume of depression, stress and anxiety among the people she meets. The Latino community in particular, she says, attaches a great deal of stigma to mental illness. She is training a group of women to do mental health outreach in their churches and communities. They, in turn, help others recognize symptoms of mental illness and teach them about available services. Occasionally, they fundraise to help families in crisis when adequate supports aren't available elsewhere.
Some of the women say they felt isolated, depressed and even suicidal before they started reaching out to help others.
"I used to feel so shy," said Maria Teresa Farfán, 32, who struggled with depression. "Now that there's this, you don't feel like you're the only one."
Luz Maria Vazquez, 45, said that, before she got involved doing outreach, she didn't talk to anyone, and didn't have any friends.
"I used to feel that depression was killing me," she said.
Doing outreach has made her realize that she has an important role to play in helping others, she said. It has also diminished the stigma surrounding mental illness.
"This movement has empowered them to become great leaders," Reynoso said. "It's like asleep within them," she added. "They just don't know it's there."
This article was originially published by The Modesto Bee.