Duwamish neighborhoods are a 'food desert' in foodie Seattle
Despite mass tourist appeal as a food enthusiast's destination, the Seattle area has proven to be a food desert for many residents in its surrounding communities. Limited access to affordable nutrition creates food concerns for many families in the area. As a result, many turn to unhealthy options.
Image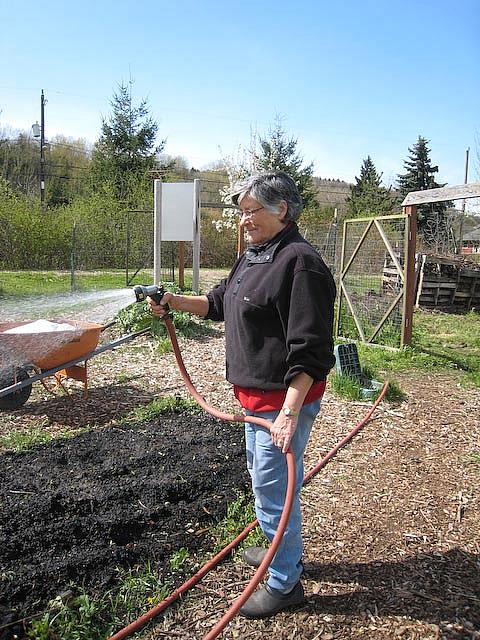 Published on
July 15, 2011
Seattle has gained a national reputation as a haven for "foodies" – but there's a "food desert" in its own back yard, ironically in an area that once helped feed a growing city.
The area near the banks of the Duwamish River south of Seattle is where the founder of the Pike Place Market had his original farm. Today, some yards in that area are so contaminated with dioxins in the dirt, the health department advises residents not to grow their own gardens. It's a place where waves of tribes and immigrants continue to fish the river as they have for decades, but where PCB's in the river bed have made resident fish no longer safe to eat.
After a century of industrial use, the lower Duwamish River now runs through one of the largest urban Superfund sites in the country. A recent examination of public health data by InvestigateWest revealed that residents who live in the vicinity face more chronic health problems than people who live in other parts of the county. Data show residents in the Duwamish communities are typically more overweight, and have higher incidence of diabetes and more deaths from heart disease. Life expectancy in the area is five years lower than for other, more affluent parts of King County, likely because of some combination of poverty, pollution, and lifestyle.
And food lies at the intersection of all those problems. Affordable nutrition– or lack of it – is at the heart of many of the health problems facing residents in the region along the Duwamish.
"It's considered a food desert," said Linn Gould, executive director of Just Health Action, a Seattle-based nonprofit that does education and outreach around health disparity issues. By definition, a food desert is a place where income, transportation and access issues make it difficult for people living in the area to acquire the kinds of foods required to maintain healthy diets.
South Park, in particular faces these kinds of access issues, she said.
The lone general grocery closest to South Park – a Red Apple --  sits just outside the city limits, cut off from nearby residential neighborhoods  by a stream of traffic whizzing by on Highway 99. Though less than a mile away, it's difficult to get to by foot or bus, and many residents don't have cars.
If you don't have a car, you take your life in your hands trying to cross the huge intersections, said BJ Cummings, policy advisor for the Duwamish River Cleanup Coalition, a nonprofit coalition working to improve the environment for the communities along the Duwamish. Residents who have cars typically shop elsewhere on their way to and from town. But for those without transportation, the selection is slimmer.
Some families turn to the river for food.
It's for "subsistence – their daily dinner," said Cummings. "They're fishing for anything they can catch that day – boom fish, rock fish, even crab. And those have very high levels of PCBs, heavy metals and other chemicals from the river bottom."
The health department has posted signs warning people not to eat what they catch, but angler surveys show that people still do.
Residents worry about the effect of these food access issues on their children.
"There's no good food," Libin Egal said of trying to feed her five children a healthy diet in South Park.  Her oldest daughter, 14, was recently diagnosed with diabetes. It's one reason she recently moved to a new home in the Greenbridge community in White Center where she said access to groceries is better.
The Discount Groceries store in South Park is well-stocked with canned and packaged foods, but its tiny produce department carried little but onions, bananas and plantains on a recent visit.
Lack of availability of fresh, affordable groceries amounts to "poverty tax" on residents, said Gould. Gould recounted the story a friend told describing the frustration of trying to shop for food in her South Park neighborhood.
She went to get a loaf of bread at her corner store, and it was so expensive that she chose instead to drive four miles away to get it at a cheaper price. But she doesn't always have the time or energy to make that drive. Her friend believes her weight problem is due to the difficulty accessing healthy and affordable food in her community, Gould said.
Public health experts say living in a food desert can contribute to poor food choices.
"If people don't have access to reasonably priced healthy food, they'll go fill up on a Happy Meal," warns Ali Mokdad, professor of Global Health in the University of Washington's Institute for Health Metrics and Evaluation.
South Park community leaders and residents have been fighting to address these problems by bringing in a weekly farmer's market, and by advocating for more fresh foods in corner markets.
One of the biggest changes, however, is happening quite literally at the grass roots level at an urban growing project called Marra Farm.
Sue McGann claps dirt from her hands as she wanders the rows of Marra Farm in the heart of South Park's industrial area. The persistent roar of jet engines marks time overhead, while a low dirt berm does little to drown out truck traffic grinding by on the highway just beyond the farm's edge. The 4.5 acre farm is located on one of the last two original agricultural sites in South Park, which was once a fertile valley filled with truck farms. Scattered in nearby houses are the relatives and descendants of some of the first and most famous farmers in the area – the Desimone family, whose forefather founded the Pike Place Market.
"This is beautiful, incredible sandy loam," she said. For the past seven years, McGann has been building a community garden here. Today, the bulk of what she grows supplies the local food bank, which feeds a good part of the low-income population in South Park and Georgetown.
That's especially important to McGann, who had to rely on a food bank herself when she first moved to the Seattle area in the early 1980s.
"I was, to be honest, horrified at what was in the food bank – what was going out to people," she said. "There was nothing fresh."
Today she's helping change that – but just growing the food is not enough.
The fresh produce at the food bank doesn't always get used, in part because its not produce that's familiar or widely used in many immigrant family recipes, said McGann.
Several community groups, including the nonprofit Environmental Coalition of South Seattle, and Solid Ground, which operates Marra Farm, in conjunction with local businesses and local health clinics, are trying to get people to eat more healthy food by offering information on new ways to incorporate unfamiliar produce into familiar recipes. They have also opened a "Pea Patch" on the grounds of Marra farm where families can grow their own familiar food.
The coalition has also been talking to local corner stores about replacing cigarette and alcohol ads near their cash registers with bins of apples or other healthy snacks. And there are also discussions in the works about starting a "community kitchen" program, where people can come together to prepare a week's worth of healthy meals, using local and organic produce, McGann said.
Still, it remains difficult for many people to eat a healthy diet, she said. Food access issues are deep and complex. Providing food is only part of the solution.
McGann still remembers a child who used to come help her on harvest day. The little girl was overweight, and one day when they were done digging, McGann offered to fix her a bag of produce to take home.
"And she said, 'Well I can't really do that,'" McGann recalled. "'Because I live with my dad, and we don't have a stove.'"