Healthy Hillsborough: Fast food county
Tampa's the No. 6 fast-food capital in the country. How does this affect your mealtime choices? Daniela Velazquez set out to find out the answer for her Health Journalism Fellowship project, involving many collaborators in her newsroom in a unique data and reporting project across media platform.
Other stories in this series:
Parents need to lead kids to healthy lifestyle
Image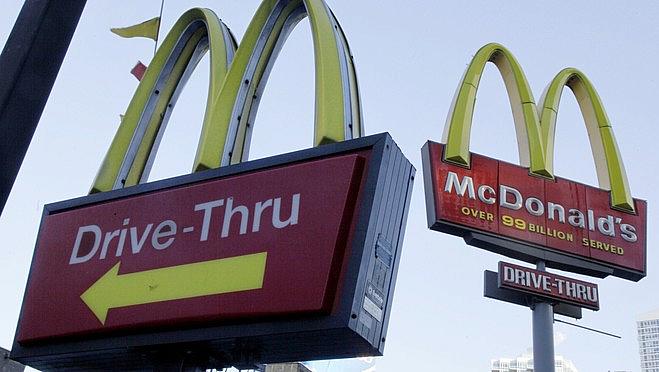 Published on
April 6, 2011
It's 6 p.m. You're tired and hungry. Food is the No. 1 thing on your mind.
Your favorite fast-food restaurants line the roads home – McDonald's, Taco Bell, Domino's.
But there are grocery stores, too, where you could pick up salad fixings, or maybe a rotisserie chicken.
So what's for dinner?
If you live in Tampa – recently ranked No. 6 among fast-food capitals by the website The Daily Beast – chances are you'll opt for convenience. Tampa has the sixth highest number of top 30 chains per 100,000 people. (Orlando was No. 1.)
We mapped out 50 of the top chains in Hillsborough County – everything from Burger King to Church's Chicken to Chipotle Mexican Grill -- and found more than 500 of those eateries in neighborhoods of every income level and near many schools.
In an area where fast-food restaurants outnumber grocery stores by about 50 percent, the lure of quick eats can make it hard to make healthy choices.
But there are consequences, experts warn. High blood pressure, high cholesterol and diabetes, just to name a few.
And people who live in areas that have more fast-food restaurants are more likely to be obese, according to researchers at the University of Pittsburgh and the VA Pittsburgh Healthcare System.
One reason: portion control. Each meal or snack eaten away from home adds an average of 134 calories more to your daily count than making something equivalent in your own kitchen, according to a February 2010 study from the U.S. Department of Agriculture. An obese person will eat an average of 239 more calories every time he or she eats out.
Portion sizes at fast-food restaurants have been increasing since the 1980s, and now include far more calories than necessary, nutritionists Marion Nestle and Lisa Young point out in a 2007 Journal of Public Health Policy article. Customers are bound to underestimate how many calories they're consuming, the researchers concluded. (According to the Centers for Disease Control and Prevention, women ate 22 percent more calories in 2000 than 1971, and men ate 7 percent more.)
The idea of what a fast-food restaurant eatery is – or isn't -- also contributes to the problem.
There's a perception that the food at places such as Panera Bread and Qdoba is better -- and better for you -- but nutritional information doesn't always reflect that, restaurant industry analyst Darren Tristano said.
One example: A full Cuban Chicken Panini at Panera Bread has 870 calories and 37 grams of fat. A Double Quarter Pounder with cheese at McDonald's contains 740 calories and 42 grams of fat.
Cornell University researchers found that people ate 35 percent more at "healthier" restaurants such as Subway, because they underestimated how many calories they were consuming.
Throw cost into the equation, and it becomes even easier to choose the fast meal over the home-cooked one.
"If you want to eat out, it's not as expensive as it was three years ago," Tristano said.
Meanwhile, supermarket prices have gone up 5 to 7 percent since the economy took a dive.
And, oh yeah, all that cheap and convenient food tastes really good, making it hard to stop even when you're stuffed.
"Restaurants take advantage of those tricks: Sugar is addictive, sodium is addictive, fat is addictive," said dietitian Susan Levine of the advocacy group Physicians Committee for Responsible Medicine in Washington, D.C.
"People should know what they're eating."