Medical needs of immigrants in custody are neglected (Spanish)
Image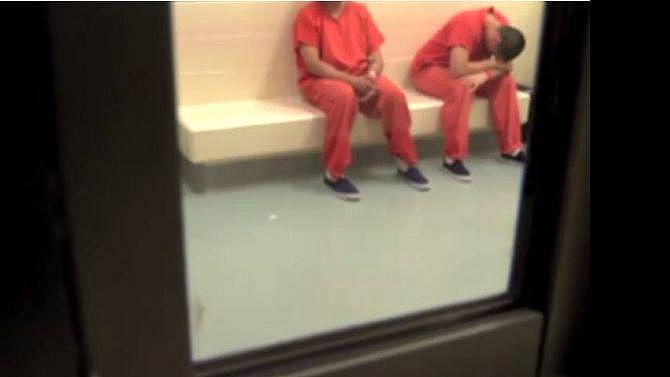 Published on
February 5, 2014
Juana Lopez squeezed her son's hands and caressed his forehead.
"I'm here, mi'jo," she said. "Your mom's here. React. Try your best."
That was the first time Lopez had seen her son in more than three months. That day, with her son unconscious and breathing with an artificial respirator inserted in him, was also the last day she saw Fernando alive.
Fernando Dominguez Valdivia, a 58-year-old Montebello resident, died March 4, 2012, eight days after his mother visited him at Victor Valley Community Hospital. He had developed bronchopneumonia during the 100 days that he was under the custody of U.S. Immigration and Customs Enforcement (ICE).
"It was negligence. It was lack of medical attention," Lopez said. "If that happened to my son, it's going to continue to happen to everybody that ends up there, that they don't give them the treatment they should."
The U.S. Office of Detention Oversight found that Dominguez Valdivia's death could have been prevented and that the center did not comply with the detention guidelines set by ICE.
Although Dominguez Valdivia's death is the only one that has occurred in Adelanto, there have been more than 130 other deaths since 2003 in the 250 detention centers for immigrants in the country.
"It's not that they are not competent, but that there aren't enough medical resources," said Carmen Iguina, a lawyer with ACLU of Southern California. "And many times the decisions are taken based on saving money and not the medical need."
More than 400,000 people pass through the national network of detention centers every year. According to laws and regulations, they should receive human treatment with appropriate medical attention, but are detainees really getting an adequate care?
A Univison 34 team that is part of the Reporting on Health Collaborative investigated what goes on behind bars at these detention centers for immigrants in the U.S. and found some concerning trends.