Image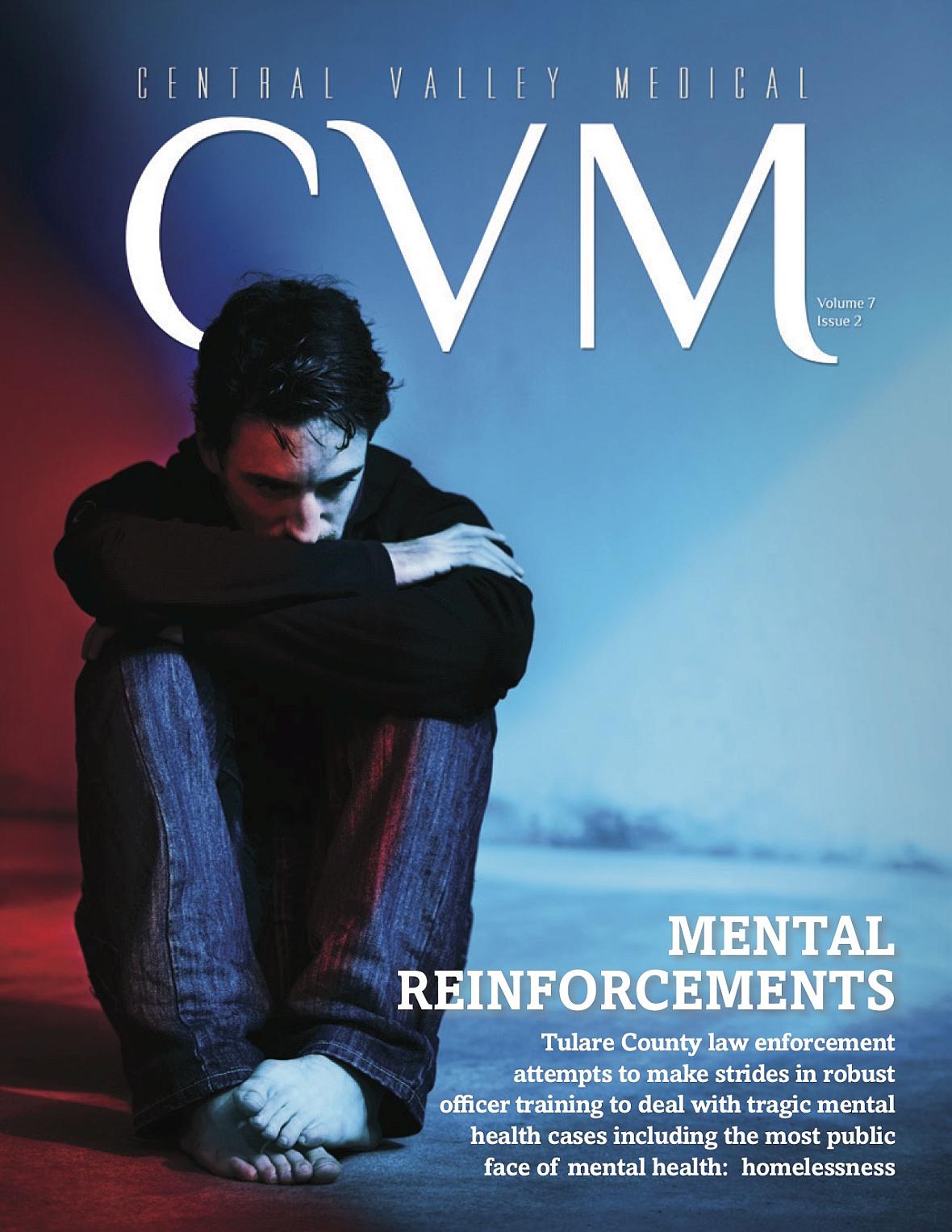 Published on
November 29, 2018
Editors note: This article was produced as a project for the USC Annenberg Center for Health Journalism's 2018 California
Fellowship
The tragedy that struck the heart of one Tulare family on March 12, 2018 could be construed as another racially charged
officer-involved shooting, but the events of that day go deeper than skin color.
Obscure reports say a young black man was in a confrontation with a local bus driver at the intersection of Cherry and
Cross in Tulare. The description was similar enough to 27-year-old Jontell Reedom that when police responded they
chose to speak to him. One passerby captured the violent exchange between two Tulare police officers and Jontell on
video.
Viewers saw in the final moments of Jontell's life, him jogging away from the two police officers that are currently left
unnamed by the police department. When one officer came within a close distance they attempted to subdue him with
their Taser. When Jontell continued to try and elude the officers the confrontation led to blows for a brief moment
before crossing the street to the First Baptist Church.
Because of the obstructed view from passing cars, distance and video quality it is unclear what transpired between the
officers and Jontell. One of the officers seconds later fired eight rounds, eventually killing him.
At the same time the national conversation was focused on police officers responding to black suspects with deadly
force at disproportionate rates. Some castigated the Tulare Police Department for what appeared to be another deadly
shooting between the police and a black man until Jontell's mom, Anyka Harris, addressed the Tulare City Council after
the shooting explaining her son suffered from schizophrenia.
"We have some great police officers but what are we going to do about the issue of how they interact with mental
health patients?" Harris asked at the March 20 Tulare City Council meeting. "When are they going to get their training?
Because they need it, and they need it now before someone else like my son is brutally murdered – executed!"
As a part of police academy curriculum candidates take a required course preparing them for potential mental health
situations. However, once officers graduate there is no explicit requirement they take on additional mental health
training. Active members of law enforcement, and in particular patrol officers, can theoretically go their entire career
without taking any updated or additional mental health courses.
"I'm hoping you guys are working on whatever budget you need to get [officers mental health training]," Harris added in
her address to the Tulare City Council. "Though I'm hoping you guys are working on whatever budget you need to get
[officers] to whatever people or organizations to train them, so they know how to interact and deescalate when they
come in contact with someone who has mental illness."
Harris says Jontell grew up a well-known character around Tulare who, in part because of his natural athletic ability on
the football field.
"Football was his love. His life revolved around football…He was one of the hardest players to take down. It would take
five or six players sometimes to get him down and sometimes he would drag them along the field," Harris said.
Two years after graduating high school in 2009, Harris noticed Jontell's normally carefree and jovial personality retreat
into silence and loneliness. She said at first she did not recognize it as mental illness. Before long Jontell was saying 
hurtful things to his family that he normally showed love and affection toward. Then he began responding to voices he
could hear in his head. In 2011 Jontell was officially diagnosed with schizophrenia.
There is HOPE
California does not require officers take post-academy Crisis Intervention Training (CIT), and it is not viewed as a
perishable skill in need of renewal. But the need for more mental health training for current officers is undeniable.
"In the big scheme of things, and now that officers are dealing with [mental illness] even more; [their academy training]
probably is not enough," Salazar said. "But having said that, here in Tulare County, Visalia Police Department, the
Sheriff's office and Tulare County Mental Health have partnered up to put on CIT."
The partnership in Tulare County between the two largest law enforcement agencies and the mental health branch
began in 2008. The entire curriculum spans 40 hours over four days.
"It is our opportunity to come together for mental health with law enforcement individuals and kind of introduce them
to world of mental health and those dealing with mental health issues and help them understand the barriers and issues
that those with mental health are dealing with," said Casie Ennis, Psychiatric Emergency Services manager for Tulare
County Mental Health branch.
While the Tulare County Mental Health branch ultimately hosts the training, the content is a collaborative effort
between them and the law enforcement agencies. Course material integrates presentations from experts, officer safety
and tactics and then four role play scenarios.
In their first day of training officers listen to presentations providing an
overview of the mental health system, personality disorders, psychosis disorders, psychotic disorders, dementia, and
neurocognitive disorders. Their second day introduces mood and anxiety disorders, a presentation by family members of
those struggling with mental illness or a panel of presenters who have struggled with mental illness and then bring
presenters who have benefited from mental health services.
In addition, officers are exposed to presentations for
autism, developmental disabilities and visit the Kaweah Delta Mental Health Hospital. Officers' third day is consumed by
officer safety and tactics.
The fourth day for officers is their chance to practice the tactics they have learned through four simulations: suicidal
person on the Santa Fe Rail Road overpass above Highway 198; a suicidal person with a knife to their throat; a person
with a personality disorder who is angry and unwilling to openly communicate; and a person who has removed their
clothes in a park, talking to themselves and disturbing the peace.
Salazar and Ennis say the feedback from the officers that attended has been positive, in part because the curriculum is
influenced by their fellow officers. "It has been presented in a way that makes sense to them so you know the buy in is real." Ennis said.
The course is free for officers and offered twice a year. Right now the training can only accommodate between 35 and
40 officers per course, Ennis says they will be offering the course four times per year beginning in 2019 to help meet the
growing demand. The course has been available for 10 years, offering two courses per year until mental health started
drawing more attention because of law enforcement.
In addition to help create the curriculum for CIT the Visalia Police Department has taken it upon themselves to help the
most public portion of the mentally ill, with their Homeless Outreach & Proactive Enforcement (HOPE) team.
"I think our HOPE team is a big tool, because they become more and more familiar with people and more and more
familiar with the resources," Salazar said.
Officer Nate Henry has been a part of the HOPE team since it was established, and is a VPD veteran of 13 years. He had
taken CIT three years before signing up for transient detail for the north of Visalia in January 2016, before HOPE was
created. He continued the assignment every other quarter, taking three months off to give other officers the
opportunity. When VPD created the HOPE team they pulled Henry in for an interview.
"They mostly went over ideas on how to help the homeless and what they could do to see if you're invested in this or if
it's just another part of your job," Officer Henry said.
According to Henry, having a familiarity with the population is key to understanding them. He said that he is acquainted
with over 100 people who live on the street and those tend to be the people they are called out for most often.
"If you know them or there is a way to recognize they have something going on…if you're ordering them to do
something and they have mental health issues you'll see they are trying to listen but maybe something is telling them
not to listen," Henry said. "And there is something potentially going on inside of them that we can't understand."
Now that he has spent over a year as a HOPE team officer Henry has come across any number of situations dealing with
mental illness. And familiarity is not the only helpful tool, sometimes it is just good judgment. Henry said part of being a
HOPE officer is knowing how to "read the need" of the people he is approaching.
"If it was more of a substance abuse thing then I'll try and approach that by getting them into some program if they are
willing…if it's mental illness, I'll offer to take them to mental health services and sit with them in the waiting room if they
want me to," Henry said.
He noted the way an officer physically approaches the homeless is just as important as what they have to say or offer.
Henry said that he will sometimes ride his bike around the places where the homeless tend to stay instead of driving his
car because it is less intimidating.
Having a HOPE team for Visalia is a significant help to other officers. Part of the reason it was created was to free up the
time patrol officers were spending on non-crime related calls.
"Because of the nature of mental illness calls, to identify them, and deescalate them, and get the right resources
together, it takes time and therefore it has a big impact on resources," Salazar said.
Still some work to do
Police officers agree there is a swelling tide of mental illness on the horizon and they are already beginning to feel its
effects. But officers are finding themselves woefully underprepared.
Lindsay Chief of Public Safety Chris Hughes says none of his 15 sworn officers have received the one-week course. A of
October he added that is due to a lack of course offerings and small class sizes.
"The hold up with that is the amount of classes versus the amount of cops trying to get in. The numbers are limited,"
Hughes said. "But I understand they have to fund it too, so I get it."
Because the course is offered to all law enforcement officers in Tulare County the courses can be competitive. Hughes
says his department is jockeying for space with other agencies like the Visalia Police Department which has over 150
officers, or the Tulare County Sheriff's Office who has 127 sworn patrol officers alone. And while local chiefs are trying to
push their officers through, there are other departments whose employees benefit from the training as well, like parole
officers.
"While we reserve the most spots at each CIT class for sworn police officers, we do also invite other professional or
safety individuals who may work with persons struggling with mental health problems," said Ennis.
Ennis added that because officers are currently being waitlisted they limit other non law enforcement officers to five
spaces per course. As of now the Lindsay police department has two officers enrolled in the CIT course for December
and two others waitlisted. And the importance of getting officers into the class is not lost on Hughes.
"Everyone needs it and we are being asked to do more, and more, and more in the law enforcement community…and
we have to take on that challenge," Hughes said.
Woodlake Police Chief Mike Marquez, ultimately agrees. He says that finding classes, and getting his officers there is like
threading a very small needle.
"If they made the training more readily available people would be able to accommodate it. They've only offered it twice
a year and this is the only window we have and we are trying to cram officers in from all over the county," Marquez said.
Exeter Police Chief John Hall, who recently took over the department this year, says the information is worthwhile, but
adds that classes are hard to get into when larger agencies need the information just as much.
"It's good information, it's good stuff…every chief I've talked to really wants to get their people through it all. We're all
in the same boat, it's just the scale. Other agencies have to get 50, 60, 70 people through," Hall said.
For smaller departments like Lindsay, Woodlake and Exeter, scheduling is just as much of a problem as class availability.
"It is very difficult to find time for officers to attend the CIT course, especially when you're shorthanded because shifts
have to be handled 24 hours a day," Marquez said.
His biggest problem is scheduling officers to fill in for shifts the officer attending the trainings would otherwise be doing.
Marquez says changing officers has its own particular dangers when it comes to officer and community safety.
"Well we have to adjust the schedule to run short on a particular shift or come in for overtime to fill the rest of that shift
and still offer a level of service for the general public," Marquez said. "And you don't want to burnout the individuals
filling in for another 12-hour shift because sleep deprivation can take its toll too."
In addition to addressing their regular call volume, police officers are mandated to renew their perishable trainings.
Every two years officers recertify their weaponless defense training, driving skills, tactical communication training and
practice use of force simulations. But for the Lindsay Police Department, they have to go through those trainings plus
fire training.
As a cost saving measure several years ago, six Lindsay police officers go through an eight-week fire academy to be
certified as firefighters in California. Then police chief Rich Wilkinson, who also took the course, said public safety
officers will either work a 48-hour shift as a firefighter or four, 12-hour shifts followed by three days off as a police
officer.
Officers will work at least one 48-hour shift at the fire department every other week, giving the fire station a six-
man rotation instead of a three-man rotation. At any given time, there will be one full-time firefighter at the station and
at least six officers on patrol. Every patrol car has fire gear, turnouts, boots and helmets so that officers on patrol
responding to a fire can quickly change and assist in fire suppression. In other words, if there is a fire, at least five to six
firefighters will respond, either on the engine or in a patrol car.
Chief Hughes says the double duty officers are pulling now is still in effect, albeit the City is in negotiations with the
Tulare County Fire Department to take over those duties.
Hoping for change
Training for officers within, and out of, the department is difficult to accommodate and provide. But there is a
consequence to not having it. According to chiefs in smaller departments they address mental illness more than they
probably know, but their calls are not specifically categorized as mental health related unless the person is officially
diagnosed. This makes it all the more important that officers receive CIT after the academy before they approach a
situation they are not prepared to handle.
"On a daily basis I'm sure we are dealing with people who are dealing with an undiagnosed illness constantly," Chief
Hughes said.
Most calls regarding mental illness, and a lot of calls that do not, come to a safe conclusion. However, there are still cases
that can turn fatal. Harris called for officers to be better trained in mental health and take CIT courses after her son, was
fatally shot by Tulare police officers earlier this year. It is still unknown whether the officers involved in the shooting had
received post academy CIT, or other types of training dealing with mental illness.
As of August Harris filed a law suit against the City in hopes of bringing about the change that may have prevented her
son's shooting.
"I hope that [Tulare's] officers, and all officers, get the proper training to deal with patients with mental health issues
and deal with people in general. Because in some instances they look at a person and they make a quick judgement, and
sometimes they have to, but if they can approach them without being authoritative…and instead come to them as a
person then the other person won't get aggressive," Harris said. "If we all looked at each other as brother and sister we
can all have better relationships."
Already, some things are changing. Steps are being taken to offer additional training, and police chiefs are putting an
emphasis on their officers to receive it. The Visalia Police Department have made some significant inroads with the
HOPE team in terms of delivering services to those who need it. And the Tulare County Mental Health Branch is
extending its reach when it comes to facilitating services in addition to offering more course.
Moving forward, law enforcement agencies big and small need to take advantage of the services offered to them, and
continue to ask for more if they want to be prepared for the next call on mental illness.
 http://www.thesungazette.com/wp-content/uploads/2018/11/CVM-Magazine-Vo…