Northside: City is following Atlanta redevelopment plan
Image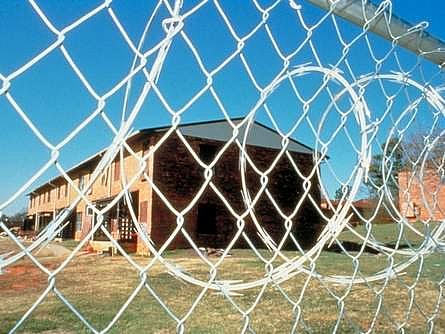 Published on
January 28, 2013
Wanda Cheeks of Spartanburg wanted to show her teenage daughters the impoverished and crime-ridden neighborhood she grew up in near downtown Atlanta in the 1980s.
She figured the three-hour drive was worth it because it would teach her daughters valuable lessons about life.
But instead of rundown houses, she found modern apartments, a gleaming new charter school, a successful YMCA and the carefully manicured lawn of a golf course.
When she was growing up near East Lake Meadows, "it was a battleground," she said of her old neighborhood. "You never knew if you were a target" for criminal activity.
She thought she made a wrong turn when she arrived at the old neighborhood, because the scene before her was no battlefield. She saw a revitalization effort so successful that it's become a model for other projects nationwide, including a multimillion-dollar plan to remake Spartanburg's Northside neighborhood, where she now lives.
"It was so amazing to go down there then, and see that we're doing the same thing back home," she said at a Northside community meeting.
Spartanburg's leaders are beginning to undertake the major redevelopment effort and are studying the Atlanta plan. The Atlanta strategy is a major departure from any redevelopment project Spartanburg has done in the past, however. Rather than razing and rebuilding a single public housing project, leaders are looking at expansive, holistic development: better schools, walkable streets, community services and mixed-income housing that will attract college students and professionals.
A nonprofit, the Northside Development Corp., with former Spartanburg mayor Bill Barnet at the helm, is spearheading the operation. Onboard as free advisers is Purpose Built Communities, the nonprofit vehicle created to take the East Lake Village model to cities nationwide.
Because of the partnership, it's possible to look at East Lake as an example for what the Northside endeavor could eventually resemble.
Battleground no more
Cenobia Hilton, 32, lives in East Lake Village, where she has brought her husband, a law enforcement officer, and young children to live. They bought into the neighborhood because of the nearby day care, the excellent reputation of the Drew Charter School — the neighborhood's K-8 school — and the YMCA gym nearby, she said.
She can go shopping at the Publix grocery store across the street, where there is also a bank.
"I feel that is a safe environment to live in and bring my children up in," she said.
Because East Lake Village is a privately managed, mixed-income development, she lives alongside public housing residents, but she said she can't tell who is who. Like at any other gated residential development, all residents can swim in the pool, take classes offered and play on the tennis courts. Hilton is enrolled in the homeownership and financing classes.
This is the same place that Cheeks called a battleground, and the same place former Atlanta Mayor Shirley Franklin was told she should stay out of. Two decades ago, the East Lake Meadows neighborhood was a hotbed for crime, drugs and violence.
Now, along with its public housing residents, East Lake Village attracts young professionals such as Hilton, who owns a small design and illustration business.
The cost for all of this — land purchases, demolition, relocation, construction — was about $125 million, said Carol Naughton, executive director of Purpose Built Communities.
When it came time for demolition, the public housing residents who lived in the former East Lake Meadows were given vouchers to move into other housing. They also were the first ones invited back when East Lake Villages was finished, Naughton said.
Before people could move into the newly renovated community, residents at the negotiating table imposed rules: No felons could live in the Villages, nor could anybody younger than 55 who wasn't employed or enrolled in a school or job training program.
Pipeline for benefits
The East Lake Village project has benefitted many: the residents, the city, the philanthropists and the Atlanta Housing Authority.
Bruce Seaman, a professor at the University of Georgia, conducted an economic impact study on Atlanta's mixed-income housing and found that the East Lake neighborhood attracted about $7.1 million in income from people who moved from outside of Atlanta to East Lake.
Fifteen similar projects have netted a total benefit of $165.8 million in household spending in Atlanta since the 1990s, according to the study. Naughton puts the economic impact in the East Lake area at $144 million.
While East Lake's supporters have touted educational benefits over health outcomes, the welfare and health of the residents of the neighborhood have also improved.
Contrasted with a drug culture, unsafe streets and a pipeline to prison for youth, East Lake Villages now affords its residents more chances to exercise with walkable streets and a safer environment to play in.
The conversation about East Lake largely revolves around the work of developers, community builders and education advocates, but there's a crucial link to public health and the environment in which people live, work and play.
"Only 10 percent of human health is the result of medical interventions," said Nancy O. Andrews, president and CEO of the San Francisco-based Low Income Investment Fund, which supports low-income families and communities. "The rest of it comes from your environment, largely your community."
It's this whole-neighborhood approach that the federal government also endorses.
While not traditional partners, federal officials from the White House on down say housing development has everything to do with public health.
"For too long, the success of people has been determined by their ZIP code," said Edward Jennings, the southeast regional administrator for the U.S. Department of Housing and Urban Development in Atlanta.
No easy comparison
While Spartanburg might be following this model, the comparison between Spartanburg and East Lake is not an easy match.
While Purpose Built Communities and the East Lake Foundation champion charter schools as a remedy to failing inner-city public schools, Spartanburg's leaders have given no intention that they want to build a charter school in Northside.
Instead, Spartanburg's School District 7 has revamped Cleveland Elementary as the Cleveland Academy of Leadership and extended its school year by 25 days, among other efforts.
Another difference is that the East Lake project involved one public housing complex and surrounding land, while Northside includes a more complicated milieu of owner-occupied homes, homes with absentee owners, and three public housing complexes.
Geography also plays a role: East Lake is on the outskirts of Atlanta, and Northside is a central neighborhood near downtown Spartanburg.
Nonetheless, the East Lake model has been applied with varying degrees of success in cities as diverse as New Orleans, Indianapolis and Omaha, Neb.
Trouble in paradise
Despite the patina of a Cinderella story, the East Lake transformation had its troubles.
From the start, East Lake Meadows residents mistrusted real estate mogul Tom Cousins' philanthropic intentions.
"You had a rich, white real estate developer who says 'Hi, I'm here to help,' and everybody said 'Yeah, sure,' " Naughton said. "That was a rational response."
The project was fraught with tense talks, stalled plans, public doubt and even threats of a lawsuit. The residents and Cousins came to the table with trust, open communication and commitment, and that carried the day, Naughton said.
Developers in Spartanburg are facing some of the same issues. Some residents are happy to see condemned housing demolished, and no large groups are yet opposed to the early planning efforts. But residents are concerned and fear being displaced and missing out on the newly transformed neighborhood.
Their skepticism derives from a lack of information and trust. The fear of displacement is not irrational, given Spartanburg's history of shifting large black communities to other areas. Northside residents cite this history and a lack of information as reasons they do not fully trust the developers.
"They're scared that the same repeat of history is going to take place and that they won't have a place to go," said Linda Askari, a Northside resident who has surveyed her neighbors as a part of the improvement initiative. "There's a fear of the unknown along with what's happened in the past."
Ron Henderson, pastor of Mt. Nebo Baptist Church in the Northside area, is upbeat about the project and has met stakeholders such as Barnet. Henderson said the lines of communication need to be open in the broader community too so that both the residents and planners can hold each other accountable.
"The biggest thing is not being left out of the process," Henderson said. "That is the key for the community and planning committee and city is that everybody is at the table with their expertise and gifts and talents. When everybody is involved, it creates ownership. The more you know about something, the more trust you can have in it. When you don't have knowledge about something, then you're usually skeptical about what could happen."
Once residents and planners are at the table talking about big questions like job opportunities, education, health and safety, then the project can begin to move forward for the benefit of everyone in the city, Henderson said.
"This is downtown Spartanburg," he said. "Northside isn't far from Main Street and Church Street. Within a mile radius of the center of the city, to have that type of areas that need this attention, how can it go unnoticed and be right up under your nose? It's a good thing that it's being noticed."
This story was originally published at GoUpstate.com on January 28, 2013