The reboot of a federal entitlement program promises more cash for Sacramento's neediest kids
Image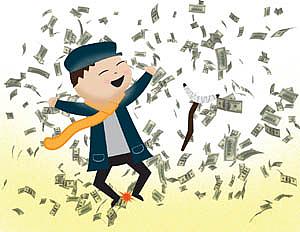 Published on
January 6, 2015
Flipping a script that's been recycled numerous times over the last decade, Sacramento County is suddenly flush with millions to spend on the area's neediest kids.
In December, elected officials used their new surplus to bail out three child-abuse prevention programs whose contracts were set to end. Starting next month, officials will consider equal compensation for relatives who take in foster kids.
Credit goes to a rejiggered entitlement program with a wonky name: Title IV-E refers to a federal pot of money that states and their counties spend on foster children. The catch is that, previously, the money was largely restricted to out-of-home care for children already in the system and couldn't be spent on direct services often credited with steering them out of it, like family reunification services or permanent placement.
In 2006, California embarked on a pilot program with the federal Administration for Children and Families, which administers the fund, to find out what would happen if those strings were cut. Los Angeles and Alameda counties received temporary waivers to spend Title IV-E money more freely, with mixed results.
Both counties reduced the number of children in their respective foster systems and increased the number of family reunifications within a 12-month period, according to a Sacramento County staff report. But that's where results diverged.
While Alameda County reduced the number of kids entering its foster-care system by 44 percent, Los Angeles was unable to put a dent in its rate. And though the number of kids re-entering Alameda's child welfare system dropped 37 percent, Los Angeles' rate jumped 26 percent.
Despite the inconclusive results, the waiver has been extended throughout the state, with Sacramento County signing on in September.
It's easy to see why: Not only does obtaining a waiver provide broader spending discretion; in Sacramento's case, it kicks in an additional $12.55 million through June, and about $16.7 million annually for five years after that.
Sacramento County Supervisor Don Nottoli said the money will have big impact.
"To me, this is one of the grandest opportunities since I've been on this board almost 20 years," Nottoli said during a December 2 meeting. "We can really do something here that can be a tremendous positive for this community."
The logic behind the waiver is that it frees up local control over federal resources to help at-risk kids return home or get adopted, rather than languish in foster care and juvenile hall. But, says supervising assistant public defender Arthur L. Bowie, that depends on whether government agencies actually spend the money on children instead of their own decimated budgets.
Brenda Dabney, director of the Children's Law Center of Sacramento, agreed on both counts.
"It does provide valuable flexibility in providing services to needy families. Yet, it has received criticism in some counties as well," she said.
With an eye toward avoiding such criticism, local officials put their spending proposal before stakeholders. The October gathering drew representatives of "various community organizations, child welfare advocates, staff, and labor," a staff report states.
In December, supervisors allocated $5.14 million—less than half of what's available—splitting most of it between the county's Department of Health and Human Services and Probation Department, which operate Child Protective Services and juvenile hall, respectively.
Roughly $2.95 million will funnel to outside contractors, according to a review of the proposal. The Child Abuse Prevention Council will dispense $1 million on community-based services for children ages 6 through 17, like home visitation, parenting classes and support groups. Probation is slated to scatter $1.35 million on expanding outside therapy and treatment programs for at-risk youth and their families, including kids who are deemed chronically delinquent or violent. The expanded programs will reach an additional 225 minors, said probation division chief Brian Lee.
Nearly $2.2 million will go toward creating 38 full-time county staff positions, including 24 in the Department of Health and Human Services.
County staff plans to return later this year with additional funding recommendations.
"This is a step, but we have a lot more steps, and I'd like to see us run toward that goal," said Nottoli, who said he sees potential for "generational benefits."
Supervisor Phil Serna expressed consideration for what's become a legacy issue for the new board chairman: the disproportionately high mortality rates among Sacramento's black children.
"Of all the health issues out there … this is the one that continues to leap off the page," he said.
Noting that the First 5 Sacramento Commission, which uses tobacco tax money to fund programs for children age 5 and younger, has outspent the county since this public health crisis was identified two years ago, Serna suggested augmenting the provider's efforts by concentrating on third-party homicides, since they generally affect children older than 5.
Gail Johnson Vaughan, executive director of Mission Focused Solutions, also pushed for more aggressive spending. The nonprofit advocates for permanency in child-welfare cases, an area in which the county struggles. According to Vaughan, 1,039 local foster children have been in care for more than three years, while 716 of them have been in care for more than five years.
"Foster care is intended to be a temporary service," she told supervisors December 2. "The developmental clock for these children moves far too quickly and will not wait."
Vaughan said the county-supported Destination Family program has been successful in helping this population, but only has a caseload capacity of 48. "It's time to expand this program to serve more youth," she added. "These are your children. They are waiting."
At press time, seven California counties had signed up for the waiver.