Several universities throughout California have received sizeable grants for extensive study of stem cells.
Published on
October 13, 2008
Image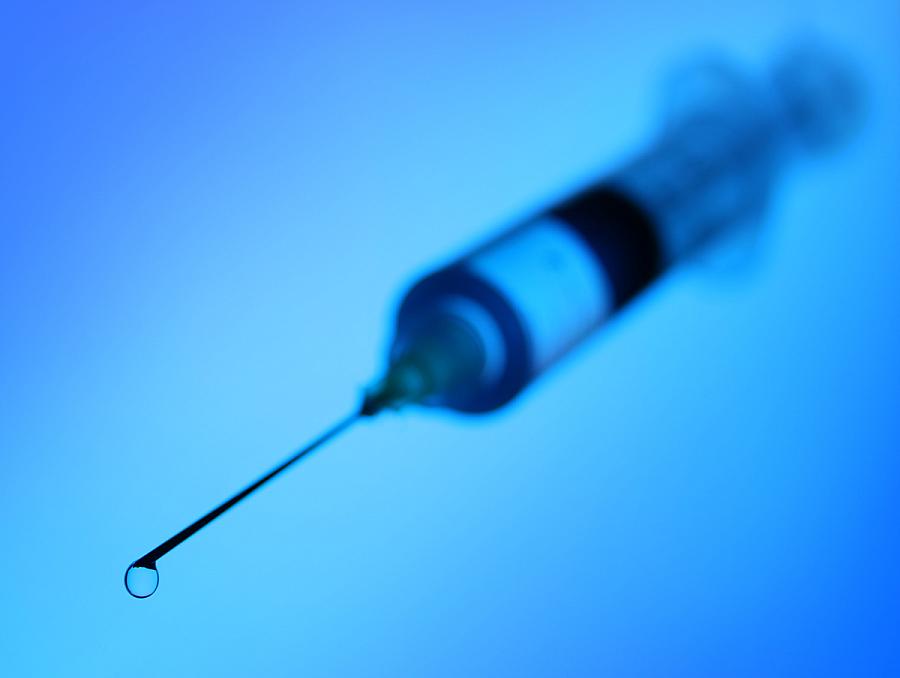 Universities throughout California will soon embark on an unprecedented, $830 million building blitz to create laboratories for stem cell science.
Financed with voter-approved bond money, the facilities will free scientists to do work opposed by the Bush administration.
The construction boom is beginning at a time when many predict that a new president -- whether Barack Obama or John McCain -- will lift federal restrictions on embryonic stem cell research after the November election.
But regardless of what happens in Washington, the new laboratories will be needed to provide space for an expanding corps of scientsts and novel research teams assembling throughout the state, stem cell leaders say.
"If you want treatments to be delivered in a short time frame, you've really got to gather the scientific power and numbers of scientists, a so-called critical mass, together," said Alan Trounson, president of the California Institute for Regenerative Medicine, which oversees the state stem cell program.
Bush announced in 2001 that federal funding could be used only for research on existing stem cell lines. The president said he was concerned that creating new lines would require the destruction of human embryos, a process he opposes.
Scientists argued that the existing lines were of poor quality and were too few in number fo the wide-ranging research needed to find new therapies and cures. Some scientists in California and elsewhere decided to buck the federal government and have been working on newly created lines without federal dollars. The state bond money enables an expansion of such work.
California universities have been setting up a costly dual system of laboratories and equipment so scientists can work unfettered.
"It's a big waste of money because we're having to duplicate some expensive pieces of equipment that are already existing and in some cases, not fully used even," said Dr. Deepak Srivastava, director of the Gladstone Institute of Cardiovascular Disease in San Francisco. "I think that money could be spent in a better way."
Through elaborate record-keeping, these institutions have had to strive to ensure that computers, microscopes and even pipettes bought with federal funds are not used on restricted research. Failure to do so could jeopardize millions of dollars in federal grants, an important source of funding for many universities.
"It becomes a major nightmare to try to account for every experiment that's done," said Dr. Arnold Kriegstein, director of the UC San Francisco Institute for Regeneration Medicine. "It involves an enormous amount of time and effort as well as expense."
"That's been a major obstacle," he said. "The policy in the U.S. has really set back progress in stem cell biology significantly."
To address this issue, the drafters of the 2004 California initiative that provided $3 billion for stem cell research decided some of the money could be used for new laboratories.
In May, the stem cell agency awarded $271 million to 12 universities and research centers to construct research space. The institutions agreed to provide $516 million from charitable contributions and their own reserves, bringing the statewide investment to more than $830 million.
Academic leaders pledged to complete the nearly 800,000 square feet of facilities within two years. As the research gears up, universities have had to shoehorn an expanding number of stem cell scientists into available space. People doing similar work are often in separate buildings, making collaboration difficult.
With the new facilities, the stem cell agency recommended that institutions form research teams to link basic scientists with medical practitioners. The goal is to move discoveries as quickly as possible into therapies for patients.
"If you can get them into one lab site, you can have them working together -- challenging each other, stimulating each other," Trounson said. "There's room in all of those buildings for visiting researchers from other institutions, other countries, other states."
Four Bay Area institutions received major grants.
The largest went to Stanford University, which received $43.5 million. Stanford plans to construct a four-floor, 200,000-square-foot building on the south side of its medical school at a total cost of $200 million.
The building will house 350 scientists working on ways to treat cancer, diabetes and heart disease. Stanford plans to break ground Oct. 27 and complete construction in 2010.
Last week, Business Wire founder Lorry Lokey announced he would donate $75 million to Stanford to help build what may become the nation's largest stem cell research center.
UC San Francisco received $34.9 million to construct a four-story, $119 million building at its Parnassus campus.
UC Berkeley will use its $20.2 million grant to prepare two floors for stem cell research in its planned biomedical building. Slated for completion in 2010, the facility will be financed in part with a $40 million gift from Hong Kong philanthropist and entrepreneur Li Ka-Shing.
Today, UC Berkeley's 28 stem cell researchers work in eight buildings.
In Novato, the Buck institute for Age Research will receive $20.5 million for a planned $40 million structure.
The large investment in stem cell research has attracted an influx of top talent to California, including two researchers who shook up the field last year.
Dr. Shinya Yamanaka of Kyoto University and James Thomson of the University of Wisconsin revealed they were separately able to reverse engineer skin cells to take on properties similar to embryonic stem cells, including the ability to form many cell types. No embryos were needed.
Yamanaka now travels from Japan to San Francisco one week a month to do research at the Gladstone Institutes.
Thomson, considered one of the first scientsists to isolate human embryonic stem cells in 1998, is setting up a satellite laboratory at UC Santa Barbara while maintaining his position at the University of Wisconsin.
Despite all the excitement and scientific activity, California won't be able to maintain its competitive position unless it does a better job of educating the next generation and attracting young people to the stem cell field, many believe.
"If we don't energize students in the state of California to be interested in science and technology as we go forward, we're in trouble," said Renee Reijo Pera, director of the Center for Human Embryonic Stem Cell Research and Education at Stanford University.
"I believe we want to be the No. 1 place internationally and that requires progress today and planning for progress tomorrow. Companies do that all the time.
"I don't want to sound like a governor," she said, "but in this great state of California, it comes back to the fundamentals."
Reach Sandy Kleffman at (925) 943-8249 or skleffman@bayareanewsgroup.com.