This is the first part in a series on eldercare in Marin County, where the high median income masks vast pockets of need. Between fixed incomes and age-based disabilities, the wealthy county's large senior population--21.2 percent over 62--sometimes struggles to get basic services, like housing, transportation, food and in-home care. 
Image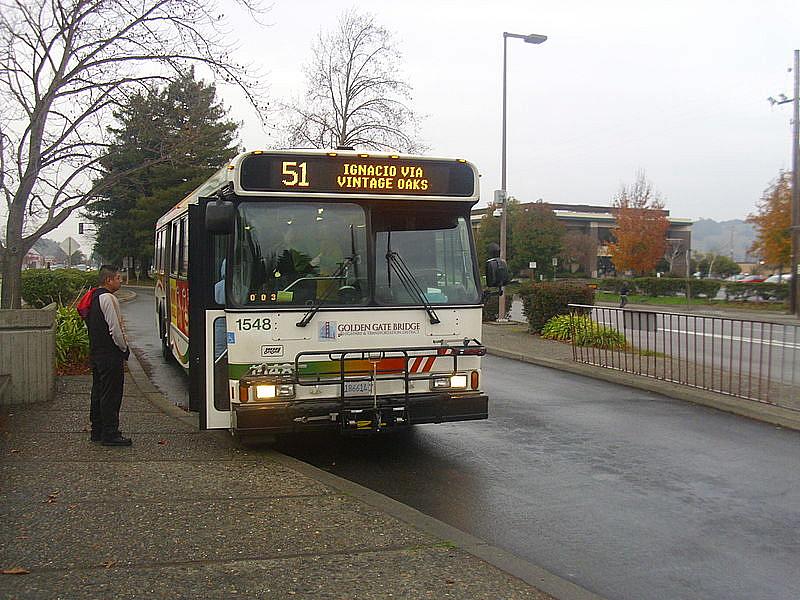 Published on
February 1, 2012
She hasn't been out to lunch in 30 years, but in 2009, Theresa Byrne finally paid off her West Marin home.
The 4-foot, 9-inch 62-year-old lives on a fixed income of $1,081 a month in a county where the median income is nearly seven times that.
On a recent afternoon, as a rainstorm engulfed the coastal village of Dillon Beach, Byrne's peach-colored cottage was bright with oil paintings and filtered light. It's hard to believe this "jewel box," as she calls it, was a single-walled, cement-floored fishing shack when she bought it 22 years ago. Over the years, she's saved enough money for remodeling to accommodate her osteoporosis: ramps, a step-down bathtub, low counters.
Her secret, she says, is meticulous accounting. She flips through a drawer full of files, opens a color-coded notebook and runs a finger down its neatly stacked figures. It's all there: over-the-counter medications, vitamins, water bills, groceries, even the occasional cup of coffee.
"The IRS has called before and said, 'We can't believe you live on that in Marin County,' and I go, 'Come on out here, I'm dying to show you,'" she says, snapping the book shut.
Yet even as she stretches her social security to meet her needs, Byrne faces a challenge that no amount of asceticism can fix. Since she left an abusive marriage and settled on the coast, she's suffered grand mal seizures and been unable to drive. With no fixed-route buses and a 30-minute commute to the nearest hospital, she becomes increasingly isolated as each year ticks by.
Byrne may seem like an anomaly in a county famed for its million-dollar houseboats and fine dining, but she's not. Though Marin's median household income was $89,268 in 2010, this number varies widely by census tract within the county. A 2012 Human Development Report found that West Marin, along with Novato and parts of San Rafael, has a median income of $21,000 to $36,000, roughly one-fourth the county standard. It also skews older than Marin as a whole: though 21 percent of the county is over 62, that demographic makes up 25 percent of Tomales, 33 percent of Point Reyes and 38 percent of Byrne's small town.
In other words, Byrne's not the only one who can't get around.
One route travels from Marin's densely populated 101 corridor to Point Reyes, but nothing extends to the ranches and fishing towns above it. Only one shuttle brings residents into Petaluma, the closest city, on Wednesday mornings to buy groceries.
Terri Sylvain is a care manager for West Marin Senior Services, working with elders from the region's northernmost villages. "A lot of them no longer have driver's licenses, and even if they do, they can't drive at night on those winding, poorly lit streets," she says. "A cab ride from Dillon Beach to Petaluma is $80 to $85."
Routine checkups and tests may be skipped because of this inconvenience, and, tragically, the same may go for emergencies. This threat has formed strong ties between neighbors, says Doris Pareas, a 65-year-old Dillon Beach resident and public-transportation advocate.
"We try to check up on each other," she says. "People will call each other and check in. We'll watch to see if someone hasn't picked up their mail or if their light hasn't been turned on."
The lack of transit isn't a simple case of government negligence. Paul Branson, a community mobility manager with Marin County District Transit, says the organization is trying to accommodate the county's aging population with shuttles, volunteer-driver programs and funding from Measure B taxes, mostly in the cities and towns along 101. But building infrastructure in rural West Marin, where the population density is lower than the rest of the county, is a challenge, he says, adding, "The money has to go where the people are and where they want to travel."
West Marin supervisor Steve Kinsey acknowledges that residents in the north, particularly, need transit. However, he agrees that with limited funds and low density, the area may be a candidate for shuttle and volunteer driver service, but is unlikely to see fixed-route transit. "That's one of the responsibilities and consequences of living in a rural area," he says.
Branson and Kinsey also indicated that for many West Marin residents, the nearest services are across county lines in Petaluma. Sharing responsibilities with a separate jurisdiction would add another wrinkle of complexity, they said.
Villagers are often told the answer to their problems is moving into a denser area or a less expensive county, Byrne says. But residents and community advocates alike stress that the very factors they would move to get away from—expensive utilities, high property taxes, isolation—keep them in their rural homes.
Sylvain says many of her clients retired to the peaceful coast 40 years ago, when the rural property values and utilities were affordable on a retirement income. Their homes accrued value—and then began losing it around 2008.
Meanwhile, social security stagnated with no cost-of-living adjustment in 2010, while medical co-pays and utilities rose; Byrne has a small tub in her sink where she saves water for re-use.
"Our bills have tripled, and our houses aren't worth a third of what they were," she says. "That's why we can't leave."
And even with her extreme frugality, Byrne says she wouldn't want to leave her small home surrounded by an aging community.
"Why should we not live where we want to live?" she asks. "I've lived here 22 years on only social security and disability, and through great personal neglect I've paid every bill myself, I've paid all my taxes myself and I rely on nobody but myself. I would be fine if there were just public transportation."
This article was produced as a project for the California Endowment Health Journalism Fellowships, a program of USC's Annenberg School for Communication and Journalism.