Can Transparency Improve Health Care Quality?
After New York State started publicly reporting mortality rates for cardiac surgery more than two decades ago, a number of poor performing surgeons stopped practicing or left the state and mortality rates dropped. And, when University of Utah Health Care became the first medical center in the country to post all its patient reviews online, it noted dramatic quality improvements and saw more business. Last year, ProPublica published a widely discussed online database of death and complication rates for about 17,000 surgeons performing several elective procedures in Medicare. Yet, outside of a few shining examples, broader efforts to improve health care quality through greater transparency have yielded mixed results and met with fierce resistance by hospitals, doctors and lobbyists. This webinar will explore the promise of transparency to improve health care outcomes, while asking why such efforts haven't always met expectations. 
Webinars are free and made possible by the National Institute for Health Care Management Foundation. 
The Health Matters Webinar series is supported by the National Institute for Health Care Management Foundation. The Center for Health Journalism is solely responsible for the selection of webinar topics and speakers.
Panelists
---
Image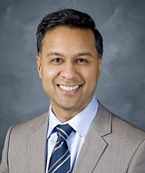 Our distinguished panel includes: Nirav R. Shah, MD, MPH, is the senior vice president and chief operating officer for clinical operations for Kaiser Permanente's Southern California region, a $24 billion health system with 14 hospitals and over 4 million insured members. Dr. Shah is a graduate of Harvard College and Yale School of Medicine, is an elected member of the Institute of Medicine, and most recently, served as commissioner of the New York State Department of Health. He has been an RWJ Clinical Scholar at UCLA, attending physician at Bellevue Hospital in Manhattan, associate investigator at Geisinger Health in central Pennsylvania, and on the faculty of NYU Medical Center. He is a nationally recognized thought leader in patient safety and quality, health information technology, the social determinants of health, and the strategies required to transition to lower-cost, patient-centered health care.
Image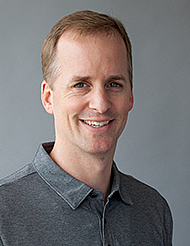 Marshall Allen is a reporter for ProPublica, where he covers patient safety. He is one of the creators of ProPublica's Surgeon Scorecard, which published the complication rates for about 17,000 surgeons who perform eight common elective procedures. He also moderates the ProPublica Patient Safety Facebook group. Allen's work has been honored with several awards, including the Harvard Kennedy School's 2011 Goldsmith Prize for Investigative Reporting. He was also a finalist for the Pulitzer Prize for local reporting for work at the Las Vegas Sun, where he was a reporter before coming to ProPublica in 2011. Before he entered journalism, Allen spent five years in full-time ministry, including three years in Nairobi, Kenya. He has a master's degree in theology.
---
Slides from the webinar:
---
Suggested reading & resources