Covering Coronavirus: Fighting the 'Infodemic'
The pandemic has unleashed a tsunami of misinformation, lies and half-truths capable of proliferating faster than the virus itself. "Fake news" has swamped social media feeds, upended presidential briefings, and flooded vulnerable communities, hindering the fight against COVID-19 on everything from mask-wearing to vaccinations to the reality of the virus itself. The potentially fatal dangers posed by the "infodemic" are especially acute in communities of color, where long histories of racism and medical mistrust — combined with a lack of trusted messengers — have paved the way for COVID-19 misinformation and vaccine skepticism. In this webinar, we'll delve into what one of our speakers has termed "the natural ecology of bullshit" — how to spot it, how it spreads and how to counter it. We'll look at which groups suffer the greatest burden of deaths and illness from disinformation campaigns, and how journalists can better serve these communities. And we'll discuss reporting examples, strategies and story ideas that incorporate these insights and effectively communicate to diverse audiences.
This webinar is free and made possible by The Commonwealth Fund, the National Institute for Health Care Management Foundation and The California Endowment.
Panelists
---
Image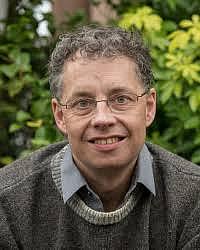 Carl Bergstrom is a professor of biology at the University of Washington. He uses mathematical models and computer simulations to study a wide range of problems in population biology, animal behavior, and evolutionary theory. His research is unified by the concept of information. In recent years, his work has looked at the spread of disinformation on social networks, and what we can do about it. He co-authored the book "Calling Bullshit: The Art of Skepticism in a Data-Driven World" (2020), with Kevin West. 
Image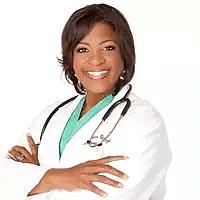 Dr. Melissa Clarke is an emergency medicine physician and leader in population health for Fortune 500 companies, academia and hospitals. She has been a leading voice in the COVID-19 pandemic on issues of health equity for vulnerable populations. Frustrated by the onslaught of misinformation and confusion surrounding COVID-19, Dr. Clarke she has sought to mitigate the effects of the pandemic, especially among African-Americans. She is a co-founder of the group Black Coalition Against COVID-19, and is a member of the DC Health Scientific Advisory Committee, an expert group advising the vaccine distribution effort in the District of Columbia. She is a CNN medical contributor to "The Anna Cabrera Show," a weekly medical contributor to the nationally syndicated Russ Parr Morning Show on Radio One, and the host and creator of "Excuse Me Dr! with Dr. Melissa Clarke," a live weekly forum streamed on YouTube & Facebook where she provides urgent health information to listeners. She also serves as a physician consultant for 3M Health Information Systems. Dr. Clarke is a graduate of Harvard University, the University of California San Francisco School of Medicine, and completed her residency at Georgetown and George Washington Universities. 
Image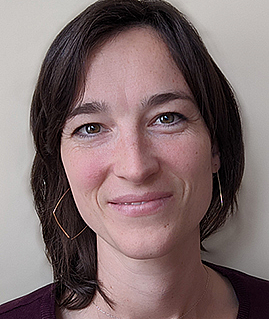 Rae Ellen Bichell is a Colorado Correspondent for Kaiser Health News, based in Longmont. Previously, she was a radio reporter covering the region for the Mountain West News Bureau and KUNC. Before moving to Colorado, Bichell worked for NPR. She spent brief but formative times in the newsrooms of Nashville Public Radio and KNKX in Seattle and has filed stories from Australia, Finland and Lithuania. She is a graduate of Yale University.
---
View Dr. Melissa Clarke's slides here.
View Prof. Carl Bergstrom's slides here.
Suggested reading & resources