Covering Coronavirus: Life and Death Decisions
As health systems across the country brace for a surge of COVID-19 patients, some hospitals have already been forced to make unprecedented decisions about who gets care and whether patients on the brink of death should be resuscitated. The heated debate is fueled by shortages of protective equipment and ventilators and the high risks faced by health care providers on the frontlines. In this webinar, we'll discuss what questions journalists should ask providers and health systems to gauge their plans and preparedness and to understand the hard calls they are making on rationing care. But it's not just hospitals who hold the keys. While much of the national conversation has focused on the grim realities forced on health systems because of scarce equipment and staff, overlooked is whether patients benefit from the most aggressive interventions. We'll also discuss how patients and their families might weigh the tradeoffs and survivability of being put on a ventilator, and whether a "good death" at home might be another option. Palliative care specialist and author Dr. Sunita Puri will join the Center for Health Journalism for a moderated discussion.
Webinars are free and made possible by The Commonwealth Fund and the National Institute for Health Care Management Foundation.  
Panelists
---
Image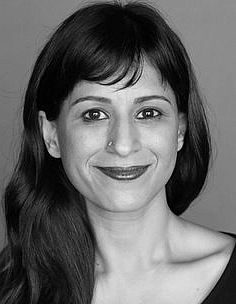 Dr. Sunita Puri is the medical director for palliative care at the Keck Medical Center and Norris Cancer Center of USC, and the author of "That Good Night: Life and Medicine in the Eleventh Hour." She completed medical school and residency training in internal medicine at the University of California San Francisco, and did her fellowship training in hospice and palliative medicine at Stanford University. A graduate of Yale University, Puri studied history at Oxford University as a Rhodes Scholar. Her work has appeared in the New York Times, Slate, the Journal of the American Medical Association, and JAMA Internal Medicine. She has received writing fellowships from the MacDowell Colony, UCross Foundation, and Mesa Refuge. In 2018, she received the Etz Chaim Tree of Life Award from the USC Keck School of Medicine, awarded annually to a member of the faculty who provides humanistic and compassionate care.
 In conversation with:
Image
Michelle Levander is the founding director of USC Annenberg's Center for Health Journalism. Before that she worked in daily journalism in California at the San Jose Mercury News and in Asia for the Asian Wall Street Journal and Time Magazine Asia. She also spent a year in Mexico, studying and later writing about immigrants as an Inter-American Press Association Fellow at El Colegio de Mexico and El Colegio de Michoacan. Levander is a graduate of the Columbia University Graduate School of Journalism and UC Berkeley.
---
Suggested reading & resources