Covering Coronavirus: The Long Covid Nightmare
For a growing group of Americans, life has never been the same since testing positive for coronavirus. Long after the first wave of infection, patients report a host of debilitating and persistent symptoms — from extreme fatigue, heart problems and shortness of breath to brain fog, depression and even psychotic episodes. The suffering isn't limited to the most severe cases of COVID-19 either: One pre-print study analyzing over 1,400 medical records found that a third of "long COVID" patients were asymptomatic until longer-term problems surfaced. With more than 30 million confirmed COVID-19 cases in the U.S., there is growing urgency for researchers and doctors to unravel the causes and potential new treatments for those living with the misery of long COVID. To that end, the National Institutes of Health recently launched a major $1.15 billion initiative to research the medical mystery. Meanwhile, early anecdotal reports suggest some long COVID patients have improved after receiving vaccines. In this webinar, we'll share an update of what we've learned about long COVID since the condition first grabbed headlines last year, and we'll talk about how to tell informed and compelling stories about a medical condition that is upending lives and forestalling recovery in nearly every community across the country.
This webinar is free and made possible by The Commonwealth Fund, the National Institute for Health Care Management Foundation and The California Endowment.
Panelists
---
Image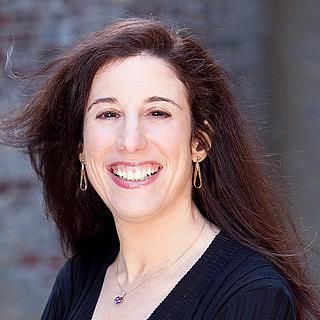 Pam Belluck is a health and science writer for The New York Times. In 2015, she was one of seven Times staffers awarded the Pulitzer Prize for coverage of the Ebola epidemic. Belluck was selected to be a Ferris Professor of Journalism at Princeton in 2014 and has taught and spoken about science journalism in various venues, including the Santa Fe Science Writing Workshop, the Simons Foundation, and the American Association for the Advancement of Science. Belluck's extensive reporting from multiple continents launched The Times's Vanishing Mind series about Alzheimer's disease and dementia. Her article about experiments scientists conduct using their own children as subjects was selected for "The Best American Science Writing 2010." She is also the author of "Island Practice," a true tale about a colorful and contrarian doctor on Nantucket. In 2014, Ms. Belluck wrote "Mother's Mind," a two-part series showing that maternal mental illness is much more common and varied than previously thought. In 2015, in addition to receiving the Pulitzer Prize, her Ebola coverage was recognized for an Overseas Press Club award and an American Association for the Advancement of Science Kavli Science Journalism award. Belluck joined The Times in 1995 as a general assignment reporter on the metropolitan desk, served as the bureau chief in Queens, and briefly covered education in New York City. In 1997, she became the Midwest bureau chief, based in Chicago. In late 2001, she became the New England bureau chief, in Boston.
Image
David Putrino is the director of rehabilitation innovation for the Mt. Sinai Health System in New York City. A physical therapist with a Ph.D. in neuroscience, he has cared extensively for long COVID patients since the pandemic began. Previously, he worked as a clinician in Australia before moving to the United States to study computational neuroscience at Harvard Medical School, MIT and NYU. He has served as a faculty member at Weill-Cornell Medicine and Burke Medical Research Institute. He currently serves as an assistant professor of rehabilitation and human performance at the Icahn School of Medicine at Mt Sinai. He works to develop innovative technology solutions for individuals in need of better healthcare accessibility. He consults with the Red Bull High Performance division and the Brooklyn Nets NBA team to use evidence-based technologies to improve athletic performance. He is also the "Chief Mad Scientist" of Not Impossible Labs, a group that crowd-sources technological solutions for high-impact humanitarian problems. His research has been featured in outlets including ABC, Sports Illustrated, the Wall Street Journal, BBC, Time, TEDx, Wired and The New York Times. In 2019, he was named "Global Australian of the Year" for his contributions to health care.
---
Suggested reading & resources