Covering Coronavirus: What We Know So Far About Omicron
Our long-held pandemic fears that an even more terrifying variant was somewhere in the offing seem to have come true with the arrival of omicron and its myriad mutations. But we also risk jumping the gun. So much about this new variant remains unknown, and the scientific chorus keeps hammering the theme of uncertainty, at least until early lab research can furnish more clues. Is omicron more transmissible? Better able to evade our body's immune responses? Our arsenal of vaccines? Does it readily reinfect people who already had COVID? Does it tend to lead to more or less severe disease than the delta variant? We don't know quite yet. The early science will take weeks, even as anecdotal evidence trickles in. Meanwhile, the long list of unknowns poses huge challenges for reporters seeking to report accurately and with nuance amid the information vacuum. In this webinar, we'll hear from a leading infectious disease expert on what we know and don't know about this latest variant of concern. Dr. Celine Gounder, a leading epidemiologist, medical analyst and host of the COVID podcast "Epidemic," will brief us on the latest research, clarify what we still don't know, and help us think through where the pandemic takes us from here.
This webinar is free and made possible by The Commonwealth Fund, the National Institute for Health Care Management Foundation and The California Endowment.
Panelists
---
Image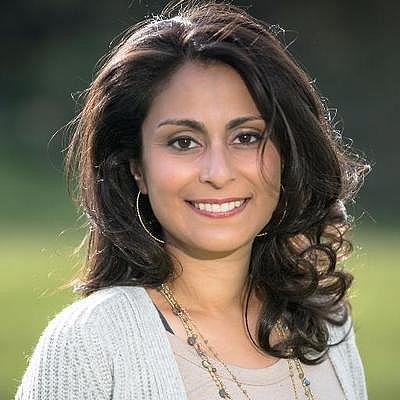 Dr. Céline Gounder is an infectious diseases specialist, internist and epidemiologist. She is a clinical assistant professor of medicine and infectious diseases at New York University's Grossman School of Medicine, and cares for patients at Bellevue Hospital Center. She is also the CEO and founder of Just Human Productions, a nonprofit multimedia organization, and the host and producer of "American Diagnosis," a podcast on health and social justice, and "Epidemic," a podcast about infectious disease epidemics and pandemics. Dr. Gounder previously served on the Biden-Harris Transition COVID-19 Advisory Board. She is a medical journalist and frequent expert guest on CNN, CBS, NBC, MSNBC, BBC, Al Jazeera America, MTV, and Oprah Prime. She's written for The New York Times, The New Yorker, The Atlantic, The Guardian US, The Washington Post, Reuters, Quartz, Sports Illustrated, and Bloomberg View. 
After completing her undergraduate work at Princeton University, Dr. Gounder earned her master of science in epidemiology from the Johns Hopkins Bloomberg School of Public Health, and her M.D. from the University of Washington. Dr. Gounder was an intern and resident in Internal Medicine at Harvard's Massachusetts General Hospital, and a post-doctoral fellow in Infectious Diseases at Johns Hopkins University. She was elected a fellow of the Infectious Diseases Society of America in 2016. In 2017, People Magazine named her one of 25 Women Changing the World. Dr. Gounder lives with her husband Grant Wahl in New York City.
---
Suggested reading & resources