Covering Coronavirus: Women in Crisis
President Biden has called the impact of COVID-19 on women a national emergency. Nearly 3 million women in the U.S. have left the labor force in the past year. Those who are employed make up an outsized share of the high-risk essential workforce, holding 78% of all hospital jobs, 70% of pharmacy jobs and 51% of grocery store jobs. Two out of three women are caregivers, putting them at risk of depression and anxiety. Nearly two-thirds of mothers are in charge of supporting their children's remote learning. Join us for a webinar on the crisis for women, the disproportionate burdens on women of color, and the short-and long-term consequences of the mass exodus of women from workforce. We'll explore how the Biden stimulus plan may help women, where it falls short, and what is needed from government and the private sector to advance gender equity in the economic recovery. We'll talk about the stories that haven't been told, and what to look for as vaccinations pick up, schools reopen, hiring resumes and life inches back to normal.
This webinar is free and made possible by The Commonwealth Fund, the National Institute for Health Care Management Foundation, and The California Endowment.
Panelists
---
Image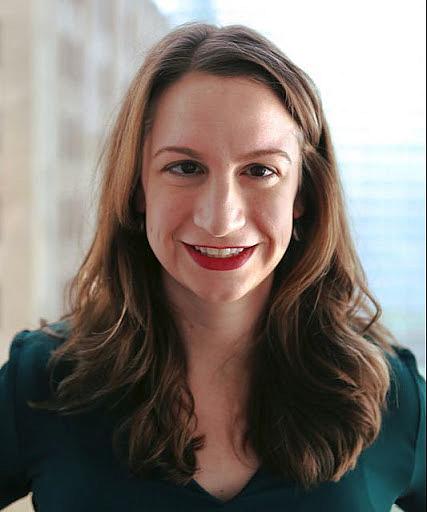 Maria Aspan is a senior writer at Fortune, where she covers finance, gender, health, and the intersection of business and government policy. She is also the co-chair of Fortune's Most Powerful Women International Summit. She was previously editor-at-large at Inc., writing features about startups, finance, technology, gender, and international business, while also overseeing Inc.'s financial coverage and its annual Female Founders 100 list. Her feature stories have won multiple SABEW honors. She is the author of "Startup Money Made Easy: The Inc. Guide to Every Financial Question About Starting, Running, and Growing Your Business" (Harper Collins). Maria has also covered business and finance for The New York Times, Thomson Reuters, and American Banker, where she served as national editor and covered the financial crisis and its aftermath. She is a graduate of Georgetown University's School of Foreign Service and Sciences Po in Paris. She is based in New York. 
Image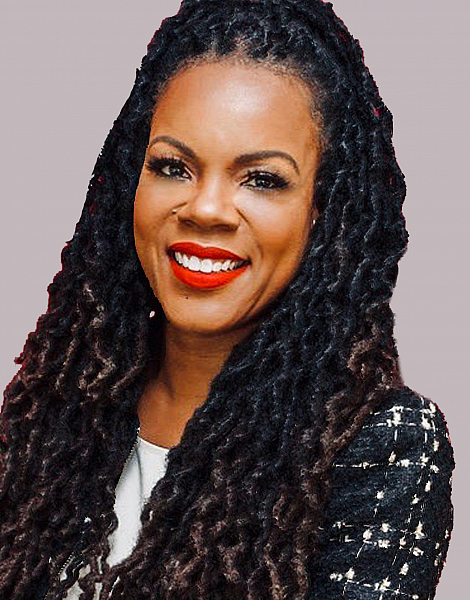 C. Nicole Mason, Ph.D., is the president and chief executive officer of the Institute for Women's Policy Research (IWPR), a nonprofit focusing on pay equity, economic policies, and research impacting women. Mason is the youngest person currently leading a major inside-the-Beltway think tank and one of the few women of color to do so. For the past two decades, Mason has spearheaded research on issues relating to economic security, poverty, women's issues and entitlement reforms; policy formation and political participation among women, communities of color and youth; and racial equity. Prior to IWPR, Dr. Mason was the executive director of the Women of Color Policy Network at New York University's Robert F. Wagner Graduate School of Public Service. She is also an inaugural Ascend Fellow at the Aspen Institute in Washington, DC. Mason is frequently called to testify in Congress. She is the author of Born Bright: A Young Girl's Journey from Nothing to Something in America (St. Martin's Press) and has written hundreds of articles on community development, women, poverty, and economic security. Her writing and commentary have been featured in The New York Times, MSNBC, CNN, NBC, CBS, Real Clear Politics, Nation, Washington Post, and numerous NPR affiliates, and many other outlets.
Image
Jessica Calarco, Ph.D., is an associate professor of sociology at Indiana University Bloomington. Her current research examines challenges families face in following medical recommendations. In the Pandemic Parenting Study, Calarco uses longitudinal surveys, daily diaries and interviews to understand how families with young children are responding to COVID-19 pandemic. In the Social Networks and Parenting Study, she uses surveys and interviews to identify factors shaping decisions about vaccines, breastfeeding, co-sleeping and screen time. Calarco's previous research examines how inequalities impact families, students and schools. Her work has shown how digital divides among college students contribute to unequal academic and health outcomes. She is the author of two books: "Negotiating Opportunities" (Oxford 2018) reveals how affluent white children and parents leverage their privilege to secure unfair advantages in schools. A "Field Guide to Grad School" (Princeton 2020) uncovers the hidden curriculum of graduate school. Calarco is on Twitter @JessicaCalarco and has written for The Atlantic, The Conversation, and Inside Higher Ed. Her research has been featured in media outlets including the New York Times and the Chicago Tribune, and she has been interviewed on NPR, BBC and CNN.
---
Find C. Nicole Mason's slides here.
Suggested reading & resources